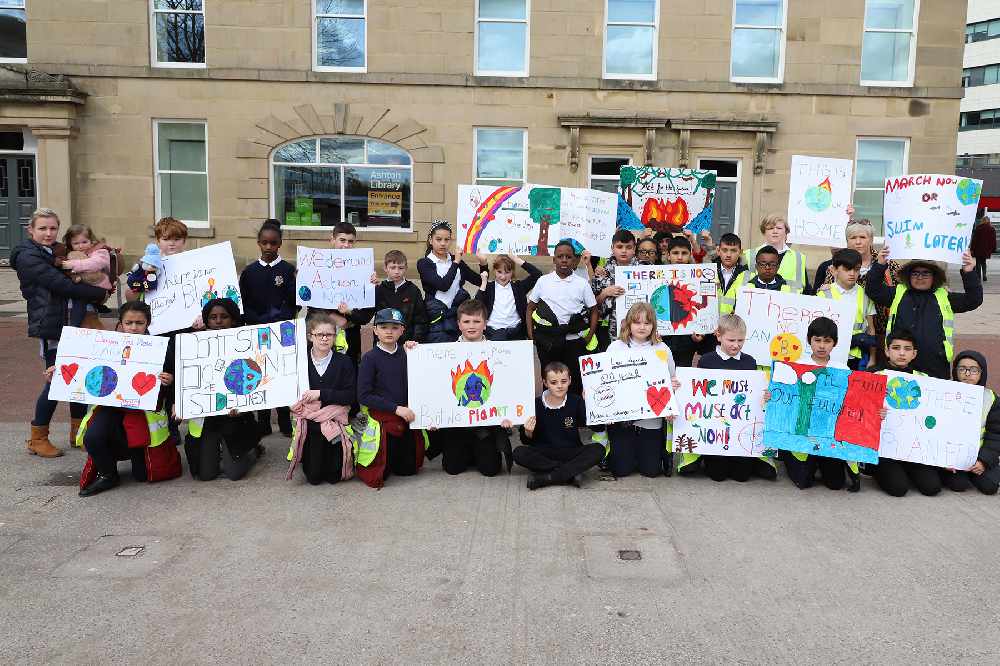 Passionate pupils from St James' Primary School in Ashton followed in the footsteps of teen activist Greta Thunberg last week, by protesting about the climate crisis.
Thirty-two Year 6 students marched from their school on Romney Street down to Tameside Library in the heart of Ashton to demonstrate, complete with handmade placards - and causing a bit of a stir.
"Our children are passionate about the environment. We studied the rainforest as one of our topics in Year 5 and talked about deforestation which really sparked their interest," says teacher Kate Farnworth, who has been helping the children learn alongside fellow teacher Claire Stott.
"This has continued this year - we have taken them through to Year 6 - largely thanks to our TA Julie Lowe, who wages war against plastic waste and has really raised their awareness.
"In English lessons this half term we have focused on climate change and we have written letters to Boris Johnson demanding that the government do more to help.
"The children were so excited to demonstrate their feelings in this way and make a point - hopefully helping to raise awareness!"
The group, who campaigned outside the library garnered a lot of attention, with one eco-fan even asking to take a picture with them.
"We had a generally fantastic response - we caused a bit of a stir and drew a small crowd, including some security guards!" added Kate.
Images by Nigel Wood