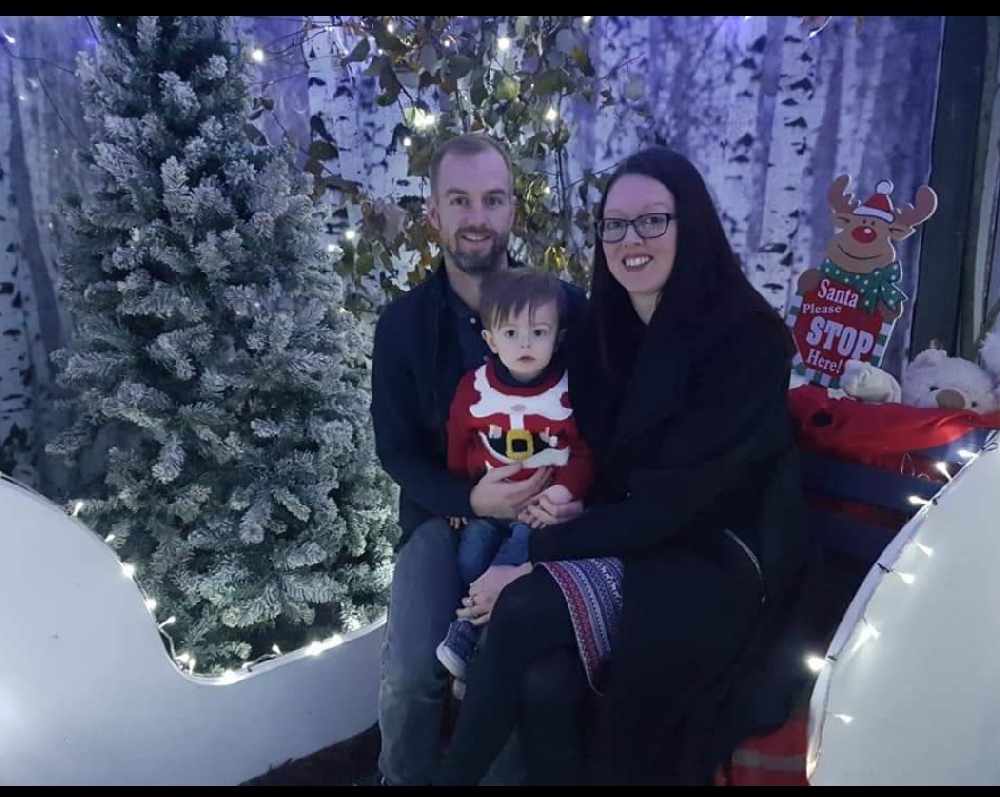 A mum and dad from Ashton are aiming to raise awareness of two rare conditions which their young son has suffered from.
Rachael Faulkner and Ben Radcliffe's son Henry celebrates his third birthday on Thursday (February 27), but he was born unable to swallow anything.
It was caused by congenital conditions called oesophageal atresia (OA) and tracheooesophageal fistula (TOF).
OA is where a baby is born with an incomplete oesophagus (food pipe) – a top part (usually ending in a pouch) and an unconnected bottom part, which prevents food from reaching the stomach. Prior to surgery, this pouch can fill up with food and saliva, which can eventually overflow into the baby's windpipe, entering the lungs and causing choking.
TOF is where the bottom end of the baby's oesophagus is typically joined to its trachea – better known as windpipe. Without surgical intervention, this causes air to pass from the windpipe to the food pipe and stomach. It can also allow stomach acid to pass into the lungs.
Living with these conditions is a tough reality for the parents of one in every 3,500 babies born annually in the UK.
Although they are both relatively rare, most people – including many healthcare professionals – have never heard of them.
With that in mind, the charity TOFS are holding an Awareness Week this week, to coincide with Rare Disease Day, so more people affected will be able to find others who understand just what they're going through and access knowledge and information through TOFS.
Along with other parents of children with the conditions, Rachael and Ben, who live in Cockbrook, are looking to spread the word about their impact by sharing their own experiences.
Their son Henry was born at Tameside Hospital nine weeks premature, weighing 3lb 5oz. On the same day, he was transferred to St Mary's Neonatal Intensive Care Unit in Manchester for life-saving surgery.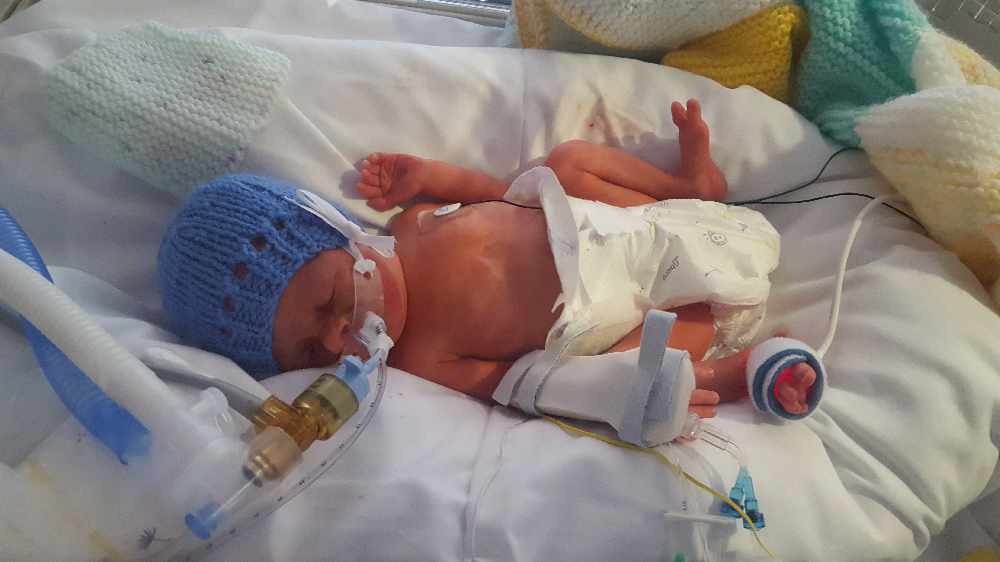 Rachael explained: "He spent a total of 71 days at St Mary's and had various problems during his stay, including Sepsis, several blood transfusions, he needed oxygen for his first 50 days and was fed through a tube until a few days before we left hospital.
"He also has reflux problems which he is still on a number of medications for now. Following the corrective surgery at birth, this left him with another condition called Tracheomalacia. This is essentially a floppy airway and makes it harder for him to clear his throat and cope with coughs and colds."
She went on: "Children with this condition have what is known as the 'TOF Cough'. Because they have to work that much harder to cough, it sounds like a loud bark which can be alarming to others.
"Because of this secondary condition, at five months old, Henry had an airway collapse during feeding at home and I had to give him rescue breaths to get him breathing again until the ambulance arrived.
"He has also had 16 hospital admissions with chest infections, meaning that he has missed countless days out and parties, had weekends away cancelled and even spent his 1st birthday in hospital."
However, in August last year, Henry started on a low dose of daily antibiotics and since then he hasn't had any stays in hospital.
Henry, who is mad about trains, now attends nursery and Rachael says he is doing "extremely well" at the moment.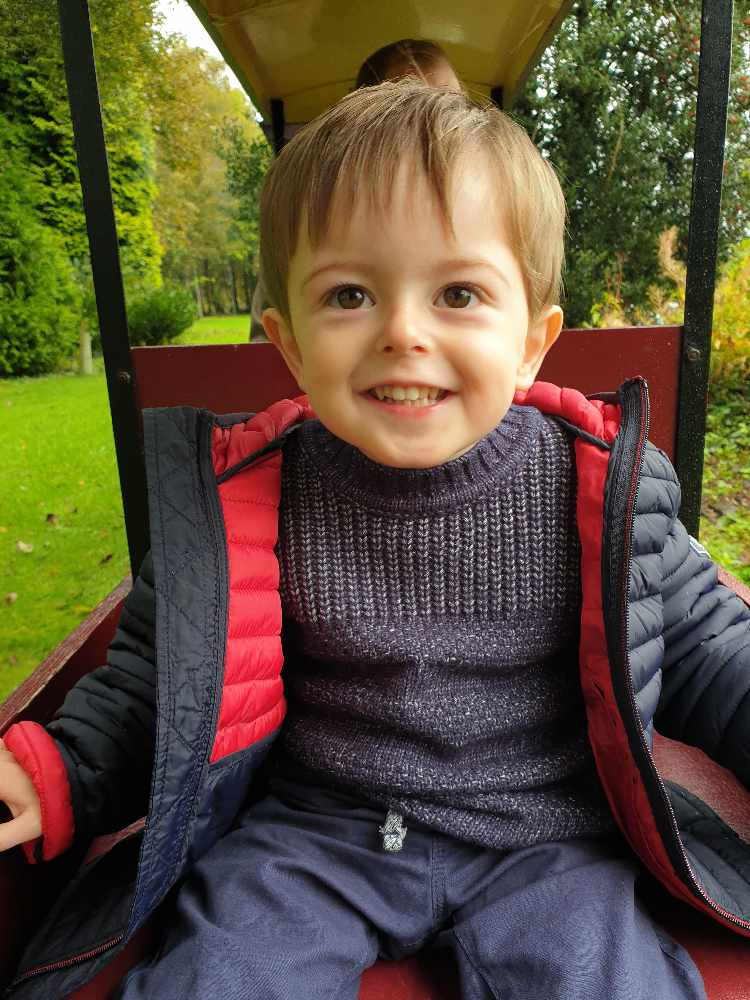 She added: "He eats almost anything without any problems – there is only a handful of items that he can't manage, which is great. Henry is fixed but not cured of the conditions as he still suffers with problems.
"He regularly sees consultants at both Manchester and Tameside hospitals, who take great care of him as always. The nursing team at Tameside have always been amazing during his many admissions.
"The TOFS charity have also been a great support to us. They have offered crucial advice around the conditions, advice on starting weaning a child with swallowing problems, putting us in contact with other families and housing a Facebook forum where over 3,000 families from around the world can connect and share advice with one another."
For more information on the conditions and the charity TOFS, visit www.tofs.org.uk.
Main image:
Rachael and Ben with son Henry.