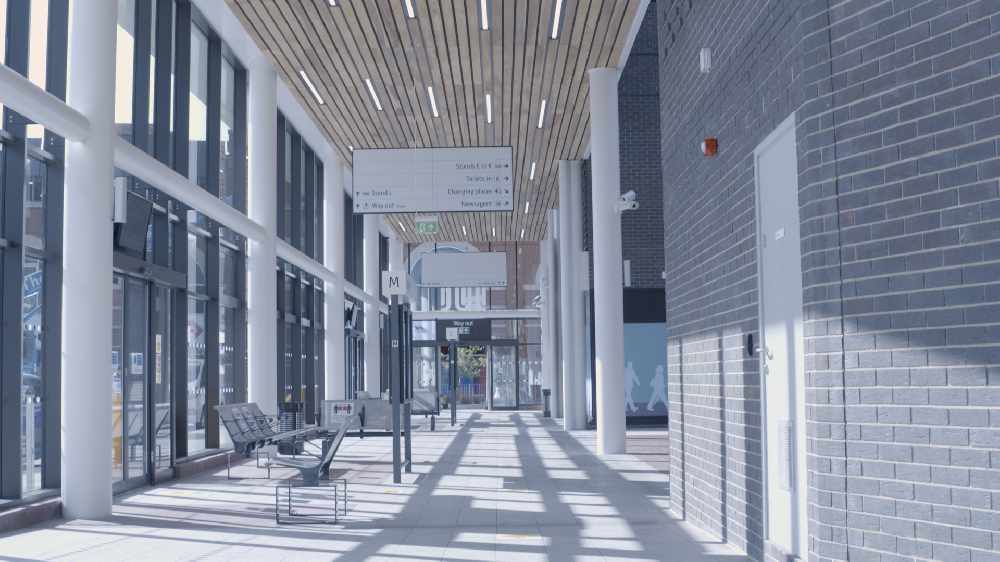 The new £32.7 million transport interchange in Ashton is finally set to officially open to passengers this weekend. 
Transport for Greater Manchester (TfGM) say it will provide passengers with "much-improved facilities and a modern, accessible gateway to the town".
They added in a statement: "It is designed to use space more efficiently, enabling capacity for up to 145 bus departures per hour via a mixture of 'drive in, drive out' (DIDO) and 'drive in reverse out' (DIRO) stands. The new facility has also reduced the number of pedestrian crossings across the site to two, compared to the 14 in place at the old facility."
It's been built on part of the site of the town's existing bus station on Wellington Road, which first opened in 1994 and is close to the Metrolink terminus and train station.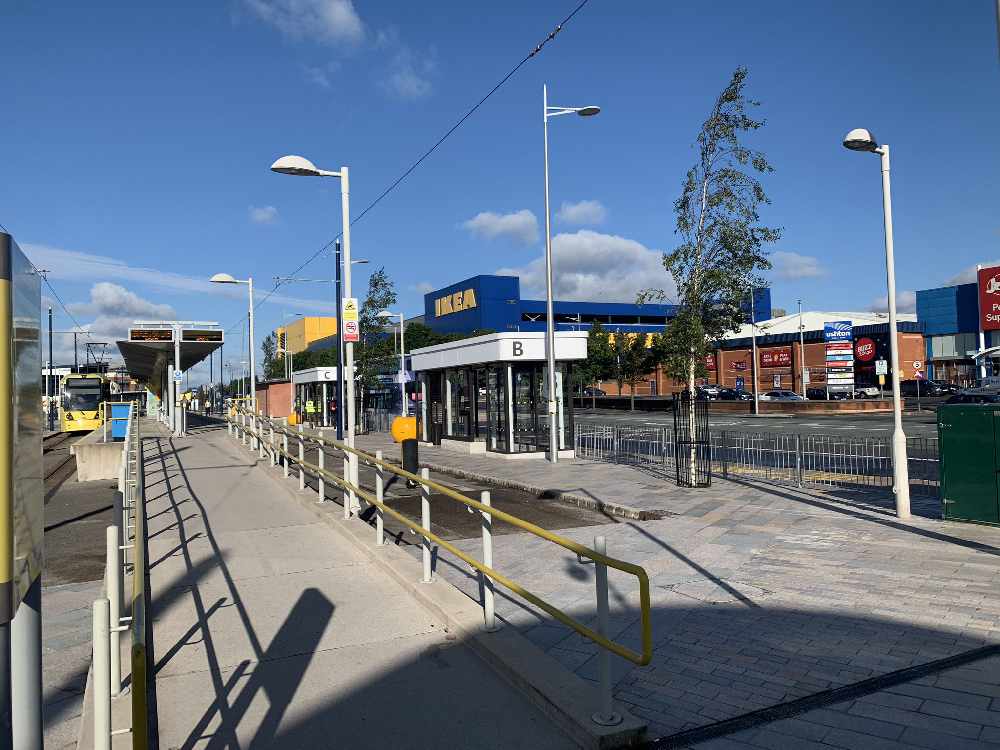 From Sunday (30 August), TfGM say 90 per cent of bus services will start operating from the new facility, as the 347 bus will continue to operate from a temporary stand on Gas Street for another four weeks.
The interchange has been several years in the making, with the project first proposed back in 2012 and full planning permission was granted in early 2016. It had then been set to open in late 2018 but construction didn't begin until June that year, and then was due to be in use in spring earlier this year before the coronavirus pandemic prompted a further delay.
The development - carried out by Vinci Construction - has been funded by central Government through the Greater Manchester Local Growth Deal Programme.
Delivered by TfGM in partnership with Tameside Council, it includes a covered concourse and waiting area, electronic bus, Metrolink and rail information, high-quality accessible toilets, baby changing and 'Changing Places' facilities, retail units, CCTV and secure cycle parking spaces.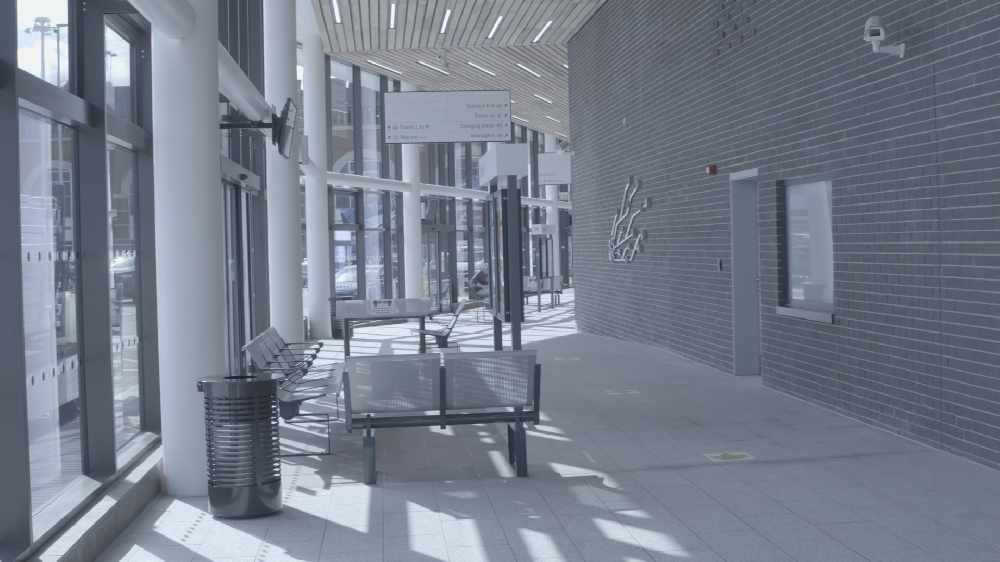 The main terminal building consists of nine stands - six are bays for buses to pull in and reverse outwards, while three are standard bus stands. There are also four satellite shelters close to the Metrolink station. Several bus trials and test events have taken place in recent weeks to allow drivers to test the new layout.
Bosses say the facility has been designed to accommodate more bus services, while the centralised concourse will reduce walking time for passengers.
They add that measures will be in place to help stop the spread of coronavirus, such as signage, spacing, stickers and cleaning regimes, while the wearing of face coverings for those who aren't exempt will be enforced inside the facility.
Artist Michael Condron has created and installed artwork at the new interchange. Michael worked with local people to design the public art for the interchange so it would reflect the area's heritage. The artwork was part funded by the National Lottery through Heritage Lottery funding.
Council bosses went to have a look around the new interchange on Monday (24 August). Tameside Council chief executive Steven Pleasant described it on Twitter as "looking quite fabulous".
It is hoped the new interchange will make it easier for people to change between buses and trams, as well as provide improved pedestrian routes from the interchange to the town centre and nearby shopping centres.
Bosses have said it will also support the Vision Tameside strategy, which aims to bring greater economic prosperity and transform learning and skills in the borough.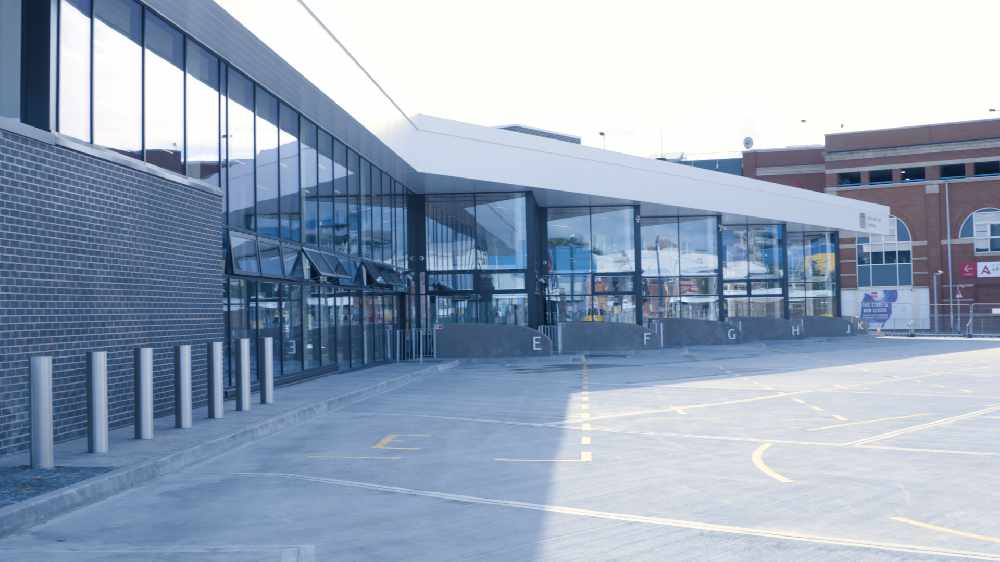 'Interchange will provide an attractive gateway into Ashton'
Tameside Council Executive Leader Cllr Brenda Warrington (pictured below) said: "It's exciting that this fantastic new interchange and its tremendous facilities will be open very soon for our residents to benefit from.
"As we continue to live with Coronavirus, it will support more environmentally-friendly travel when walking or cycling isn't an option and will provide better access to education and employment for our residents. Furthermore, as we look to build back better and greener it will bring more visitors to our retailers and attractions, boosting the town centre economy."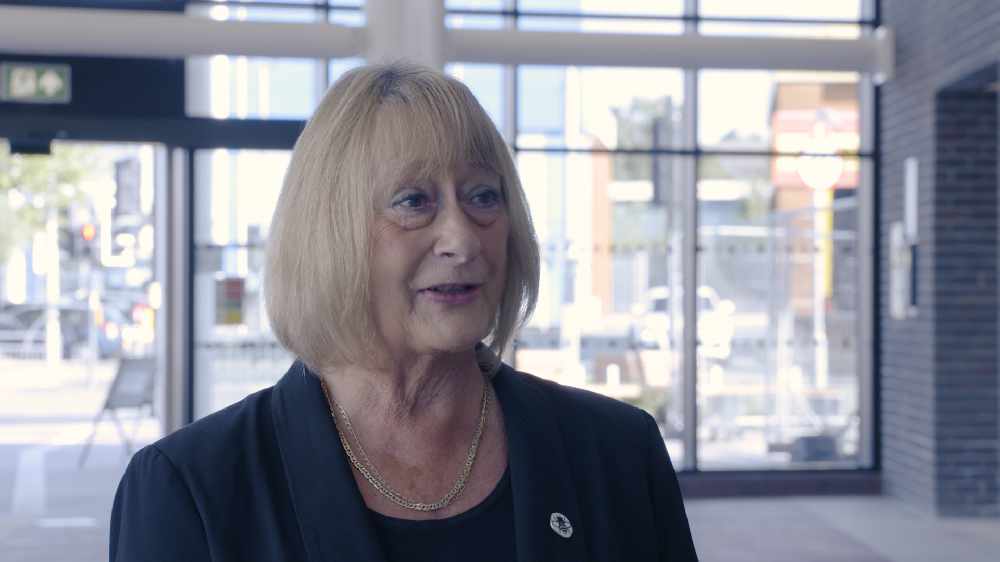 Mayor of Greater Manchester, Andy Burnham, said: "As a city-region, we have faced a year of unprecedented challenge in the face of the pandemic, so I'm delighted to be able to announce the opening of this impressive and transformational facility.
"Not only will it have a real positive impact for the borough in terms of regeneration and boosting access to employment, education and leisure; the modern and simplified facilities will hopefully make public transport an even more attractive option for people in Tameside in the long-term.
"It's another step towards creating the world-class connectivity that Greater Manchester needs to enable us to get more cars off the roads, reduce congestion and improve air quality."
Cllr Warren Bray, Tameside Council Executive Member for Transport and Connectivity, said: "This brand-new interchange will provide an attractive gateway into Ashton and enable passengers to safely and conveniently change between bus, train and tram.
"Please enjoy these new facilities and remember whilst using public transport continue to protect each other by wearing a face covering and observing the social distancing guidelines."
VINCI Construction UK's Regional Managing Director, John Roberts, said: "It's great to see the outcome of this project following what has undoubtedly been a difficult time due to the Covid-19 outbreak.
"The new concourse area and reduced pedestrian bus interfaces will help to assist the people of Tameside with social distancing without the need to worry about bus movements whilst improving their link between the bus and tram network. It really is a modern and impressive facility that will provide a comfortable and welcoming environment."