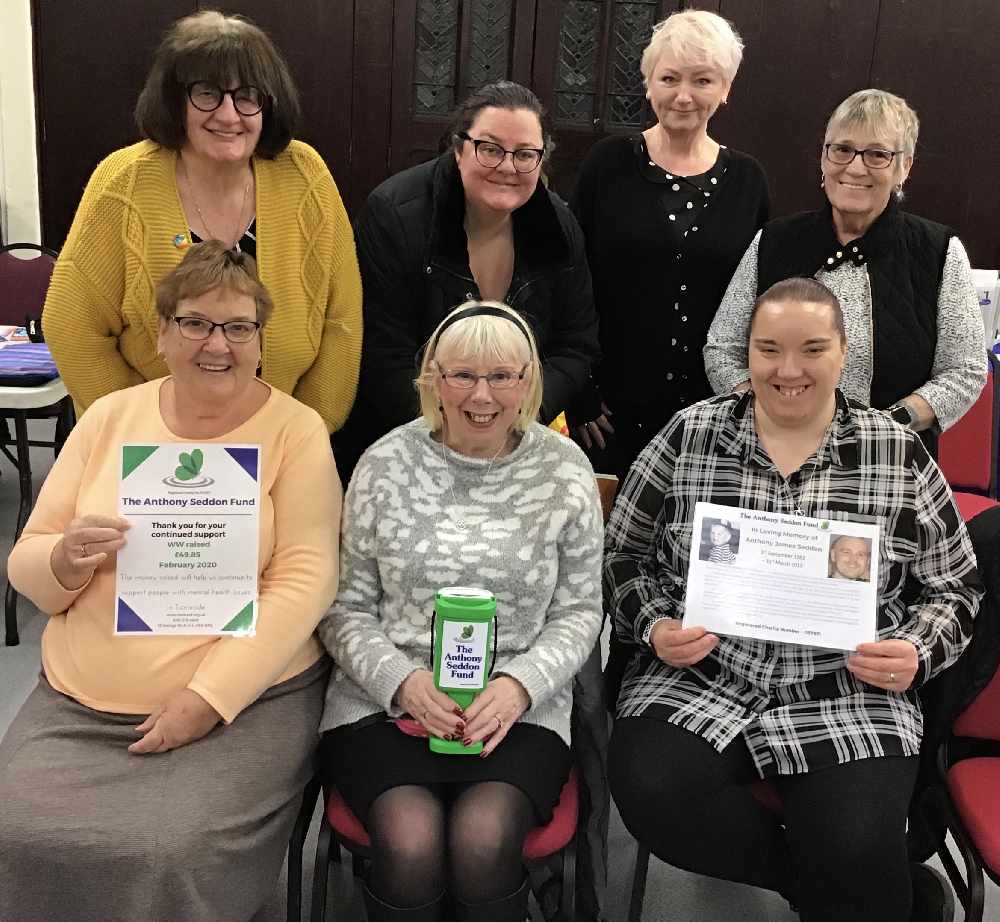 A weight watchers group in Ashton has been raising money for local charity The Anthony Seddon Fund. 
Pauline Brock regularly fundraises in her Ashton-under-Lyne WW workshops and this time has been inspired by one of her helpers to raise funds for a very worthwhile local cause where she volunteers, with the help of her WW members.
The 64-year-old, who runs eight workshops in the local area, explains: "We have been raising monies for the Anthony Seddon Fund and have now hit a £200 total – our last tin had £49.85 in and has just been emptied."
Pauline's Ashton-under-Lyne workshop meets at Holy Trinity Community Centre on Dean Street every Saturday morning, at 8.45am and 10.30am.
Pauline said she is extremely proud of her members' efforts and shares why she chose to support The Anthony Seddon Fund, which was set up in June 2014 to support the mental health and wellbeing of Tameside residents.
She said: "Quite simply, one of my helpers who helps me in my workshop every week volunteers there and asked me if I would have a collection box. I know how happy my members are to support such a fabulous local charity."