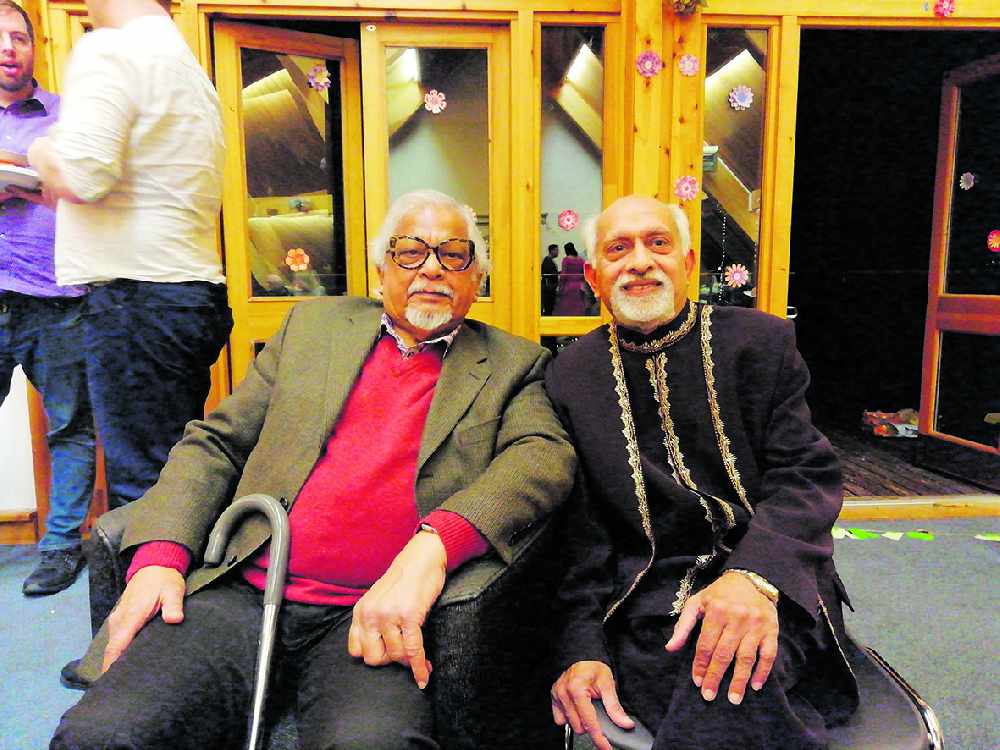 Ashton grandfather and trustee at the town's Hindu temple Manhar Taylor has shared his lockdown story on Tameside Radio.
Since coming to Ashton from India more than five decades ago, Manhar, who previously worked at Tameside Hospital, has helped to raise literally hundreds of thousands of pounds over the years for many good causes in the local area and beyond.
Lockdown has touched all of our lives - and not least the Hindu community in Ashton.
But before the pandemic struck and turning his attention to helping others across Tameside in lockdown, Manhar had set out on an historic cycle ride - following in the footsteps of Mahatma Gandhi.
It was a charity cycle ride like no other and he even had the opportunity of meeting Mahatma Gandhi's grandson Arunbhai in London.
Seventy-year-old Manhar had embarked on a 440km cycling fundraiser, retracing Indian leader and freedom fighter Mahatma Ghandi's 'Salt March'.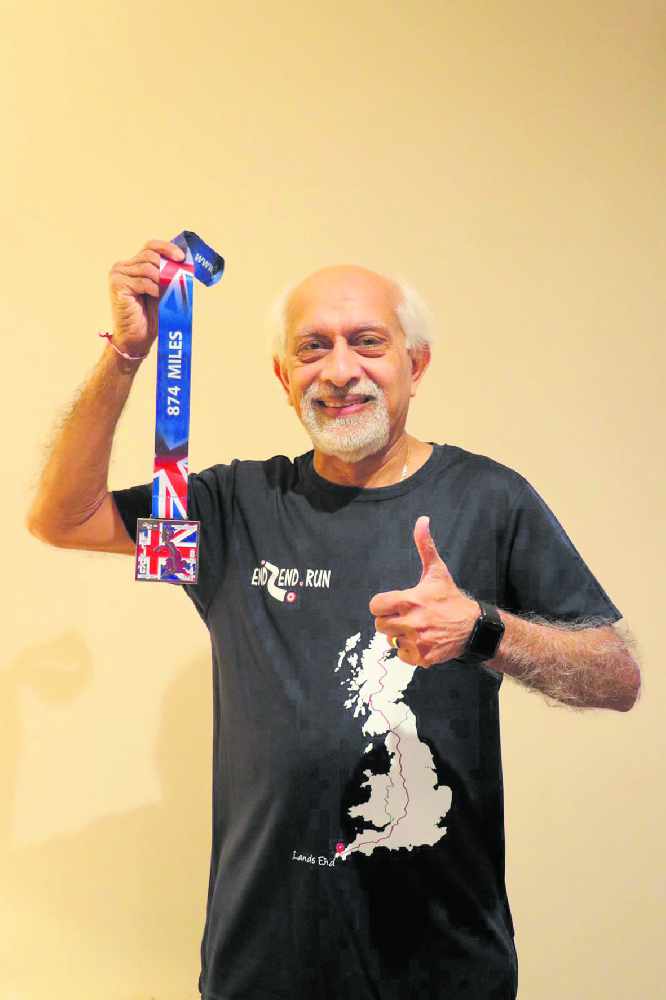 "When I took up this challenge I wasn't to know I was going to spend two days in the company of Mahatma Gandhi's grandson Arunbhai Gandhi in London as well as being invited to an unveiling of Gandhi's statue later in Manchester," explained Manhar.
In 1930, Mahatma Gandhi had led 79 of his followers on the 440km march from Sabarmati Ashram in Ahmadabad, India, to the coastal village of Dandi to protest against the British law on the taxation of salt.
Manhar however used pedal power as he took to two wheels to follow the same route. He undertook the challenge with other fundraisers from Israel, Dubai, Nepal, India and the UK, pedalling the 440km from Ahmedabad to Dandi.
"We cycled the route over six days just before the lockdown," said Manhar.
"It was tough going in the Indian heat, road and traffic, but it was also fun and rewarding."
The fundraising team also stopped at exactly the same places Mahatma Gandhi had stayed at during his march 90 years earlier.
Manhar undertook the cycle ride for the charity Go Dharmic, which raises funds for a raft of good causes at home and abroad.
Their excellent work includes planting millions of trees worldwide, plus feeding thousands of people in need in the UK, Africa and Asia.
"Go Dharmic carry out some great work and I was more than happy to do my own bit to raise funds for them," said Manhar.
Very sadly Manhar learnt of his mother's death at home in Ashton on the last few days of the fundraiser.
He says: "I got to hear about my mum's passing as we were finishing the route. It made the last day particularly hard, but I was determined to complete what I had set out to do. Everyone in the group was incredibly supportive and helped me to push on and find that last bit of determination.
"I finished the route in memory of my mum," he added.
Manhar returned to the UK and to organising his mum's funeral, but double tragedy was to strike with the passing of his father only weeks later.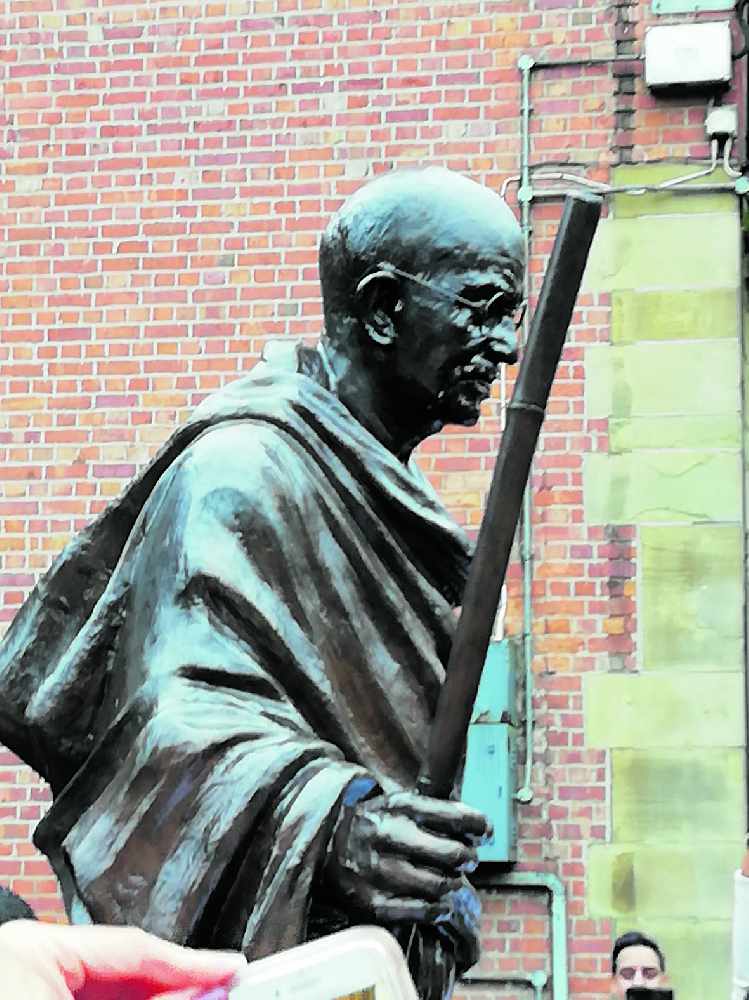 Then the pandemic hit and the first lockdown followed exactly a year ago.
Through the family heartbreak - Manhar had lived with his parents all of his life - his attention in lockdown was drawn to how to help the wider Hindu family from the Shree Bharatiya Mandal (SBM) in Ashton.
As well as staging numerous festivals the centre is a hive of activity and regularly provides meals.
But closure in lockdown meant new ways of staying in touch and reaching out to the community had to be found.
Manhar headed up a project to provide freshly cooked meals three times a week for those most in need.
The meal service has run ever since - and continues to this very day as the nation gradually emerges from the third lockdown.
"My sincere thanks go to all the dedicated staff working in the kitchen and everyone who packs the meals and everyone who delivers them," said Manhar.
Recent deliveries of the packaged meals have also included a copy of the Tameside Reporter.
During the first lockdown SBM, Indian Association Tameside, appealed to its members for donations for local food banks.
Manhar says: "We raised over £2,500, and with this monies we have made several donations to the food banks in Tameside and the surrounding areas."
The Indian community centre was able to open its doors to allow people to drop off food donations for the food banks.
Other donations of food have been made to Hyde-based Sandwich Angels, Mossley's Emmaus and to Pauline Town at the Station pub in Ashton who does so much to help the homeless.
Manhar didn't stop there however, also joining the NHS respond team from the first lockdown to collect and deliver shopping and prescriptions. So far he has personally donated 1,050 hours, helping 95 families.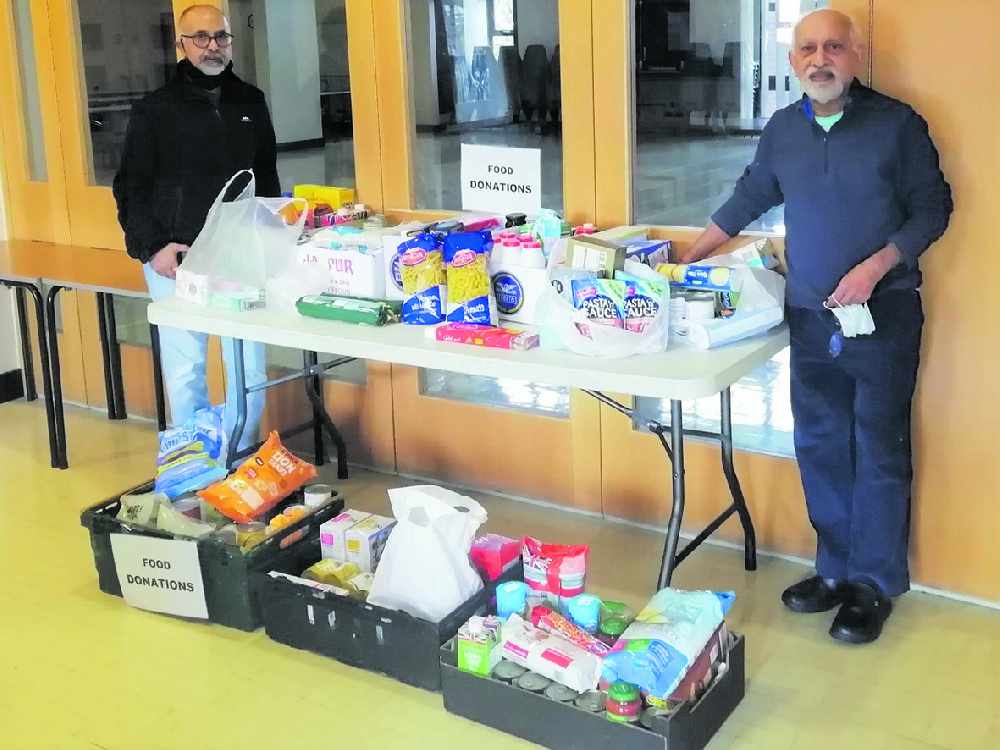 His good works and fundraising activities may have been curtailed by Covid, but he was able to complete a virtual walk from walk from Lands End to John O'Groats.
"I always wanted to walk from Lands End to John O'Groats, which is some 874 miles, but the pandemic gave me an opportunity to walk virtually, which I started on July 13 and finished on November 26 last year that would have been my dad's birthday and I dedicated the walk to my dad."
Now he is looking forward to potentially undertaking the task for real when lockdown finally ends.
Before then though he is planning a fundraising walk across Hadrian's Wall, possibly this July, as well as embarking on a host of local fundraisers again too.
Manhar had the surprise of being awarded a British Indian Influencer award for his contribution to the community by an Indian diaspora.
As he looks to the future, Manhar is hoping he will be able to celebrate his 71st birthday in style this year after his surprise birthday holiday to Spain last year had to be cancelled amid the pandemic.
He is also hoping to being able to take part in the Tameside sponsored walk, the Manchester 10k and regular 5k runs again in Stamford Park.
But the very first thing he says he is going to do is give his grandchildren a 'big hug and cuddle because they deserve it - and I think I deserve it too,' he laughs.