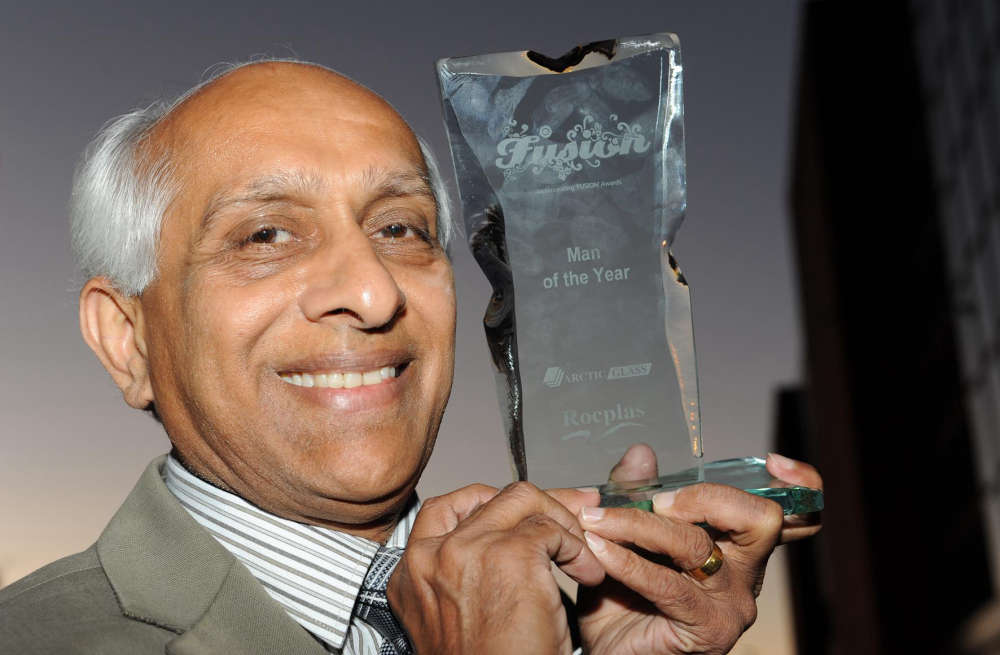 Manhar Taylor.
A retired nurse from Ashton who has helped deliver thousands of meals and reduced isolation in the local community, particularly during the pandemic, has been presented by Ashton MP Angela Rayner with Prime Minister Boris Johnson's daily Points of Light award.
Over many years, Manhar Taylor has fundraised hundreds of thousands of pounds for charity and community causes, including completing a 440km cycling fundraiser in 2020, retracing Mahatma Gandhi's famous 'Salt March' to raise money for 'Go Dharmic', a charity inspired by the idea of Dharma and creating a positive universal impact, bringing individuals together in support of campaigns such as tree-planting and feeding people in need.
Manhar was also inspired at the start of lockdown in March 2020 to work with his local Hindu temple and Tameside Indian Centre to deliver over 10,000 home-cooked meals for vulnerable and isolated members of the community who were unable to come together at the temple whilst restrictions were in place.
Since restrictions have been lifted, Manhar has still been keeping the scheme running as a way of continuing to reduce loneliness and social isolation.
Congratulating Manhar on his award, Angela Rayner MP said: "I am so incredibly proud of Manhar for the work he does throughout my constituency to support some of our most vulnerable residents. He always puts others before himself and finds it difficult to accept the praise that he most definitely deserves. It's wonderful that he has been given a Points of Light Award and it is fitting recognition of his outstanding efforts."
Manhar said: "I volunteer to help people, and particularly those in need, rather than for recognition but it's still a huge moment in my life to receive this award. I would urge others to give their time and energy, I would like to see all my friends and family and others doing one good deed for a total stranger everyday."
Manhar is the 1906th person to receive the Prime Minister's UK daily Points of Light award, which was first launched in April 2014 to recognise outstanding individuals making a difference where they live.
Each day, someone, somewhere in the country is selected to receive the award to celebrate their remarkable achievements, including hundreds of volunteers who have been recognised for how they have served their communities through the coronavirus pandemic.
Read more from the Tameside Reporter
Click here for more of the latest news
Click here to read the latest edition of the paper online
Click here to find out where you can pick up a copy of the paper