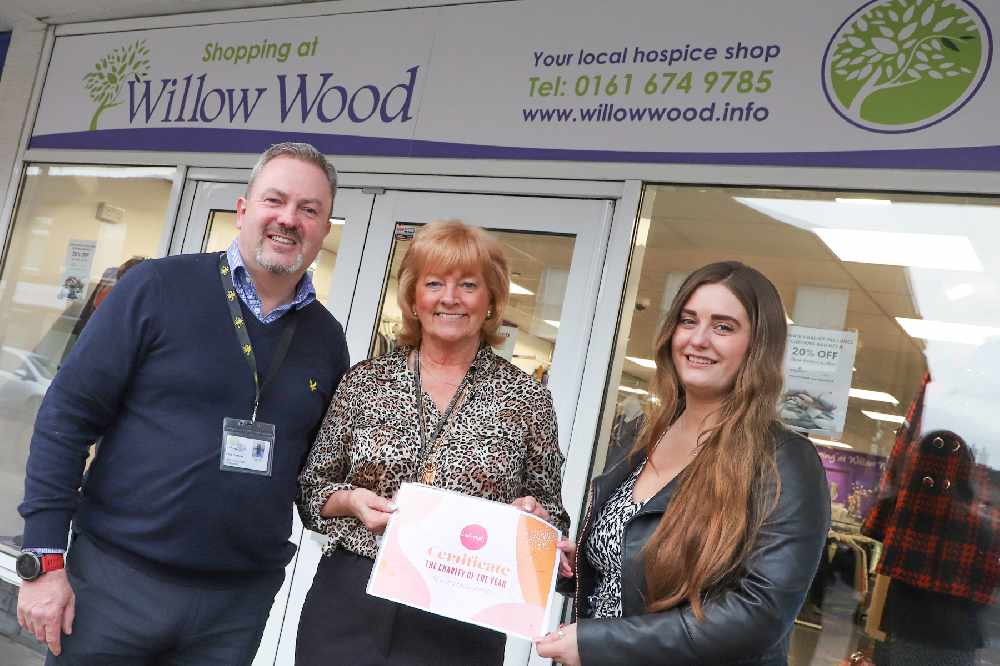 A public vote has crowned Willow Wood Hospice winners of the Ladysmith Shopping Centre official Charity of the Year 2020 appeal.
The Ashton-based hospice has helped thousands of families in Tameside during the most difficult times in their lives and all of their services are provided for free.
This coming year it will take £2.8million to maintain Willow Wood's care. The Hospice receives a grant of around 21 per cent from the Tameside & Glossop Clinical Commissioning Group, and the remainder is generated through fundraising, donations, events and corporate partnerships.
Ladysmith has supported dozens of local causes over the years through its Charity of the Year initiative, the most recent being the Believe and Achieve Trust which the shopping centre helped raise £780 for in 2019.
Assistant Centre Manager of Ladysmith, Samantha Robinson, said: "We are extremely proud to announce our partnership with Willow Wood Hospice.
"Being able to help a local hospice that offers crucial support and has touched the lives of so many people is very important to us.
"We are looking forward to hosting a number of exciting fundraising events and initiatives this year and I hope as many people show their support as possible to enable us to have another successful year of fundraising."
It has been almost 21 years since Willow Wood Hospice first began on its journey.
In 1993 a group of volunteers came together to discuss the idea of raising funds to build a Hospice for Tameside & Glossop and six years later Willow Wood opened its doors in 1999.
The hospice goes to any lengths possible to raise funds, from abseils to treks across the Sahara Dessert.
Karen Houlston, chief executive, of Willow Wood Hospice says the funds raised from the partnership with the Ladysmith this year will help towards providing the holistic, patient-centred specialist care that the Hospice is known for.
She said: "We are so thrilled that once again our community has shown its support and would like to thank everyone who voted for us.
"We're really looking forward to developing our relationship with the Ladysmith and are sure that they will come up with some great fundraising ideas."
Main image:
CENTRE SUPPORT: Chris Horrocks, Willow Wood head of corporate fundraising, with Ashton Ladysmith's Willow Wood shop manager Denise Royle, who nominated Willow Wood to be the Ladysmith's charity of the year and Samantha Robinson, Assistant Centre Manager at the Ladysmith.