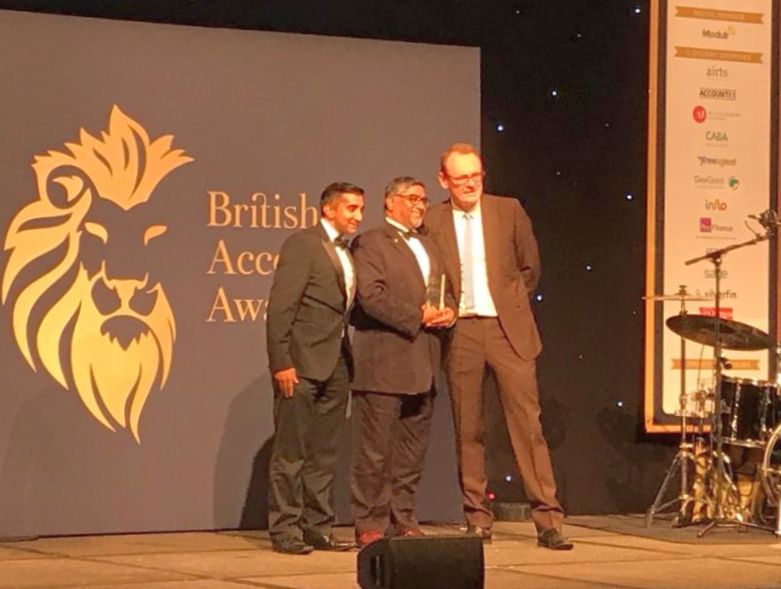 An accountancy firm from Ashton has beaten an illustrious shortlist of national and multi-national professional services giants to a prestigious accountancy award.
Sterling Finance, which has an office on Oldham Road, saw off global leaders Siemens and KPMG to take home its 'Excellence in Accounting and Finance' award at The British Accountancy Awards.
Blue chip company executives attending the glitzy event – dubbed the 'Oscars of Accounting' – watched on as Sterling Finance took one of the event's top prizes and was lavished with judges' praise for its commitment to the education, training and development of staff.
The Tameside tax-saving accountancy faced stiff competition from the industry's biggest names but won its 'Graduate and Non-Graduate Programme of The Year' category award after investing a "disproportionate percentage" of its 2018 turnover in training junior accountants.
Sterling Finance ploughed £55,000 into funding staff education, while it also provided trainees with full-time jobs on flexible working hours contracts to accommodate their studies.
Eight of its 11 employees have progressed through Chartered or professional courses, or personal development coaching, on its training scheme. One staff member, who began his career as a cleaner at the company, is now a fully-qualified Chartered Certified Accountant.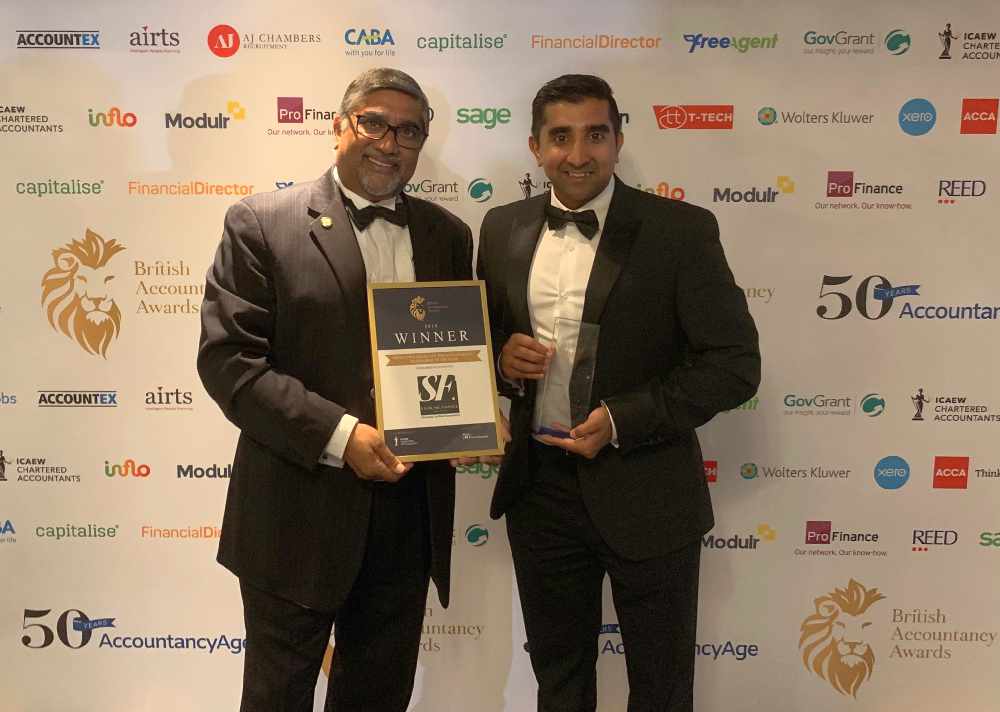 Fresh from celebrating Sterling Finance's success at London's Park Lane Grosvenor Hotel, managing director Kamlesh Rajput, 57, from Ashton said: "Logically, Sterling Finance shouldn't be able to compete with the huge companies that were up for the award. Their budgets are astronomical, they dwarf ours and we are small beer compared to them. We were humbled to be nominated amongst the industry giants and never expected to win in such esteemed company.
"Sterling Finance has always placed a strong focus on encouraging education and personal development among our staff. We believe it is the key to polishing rough diamonds in our industry. It is deeply engrained in our company ethos of family values.
"Sterling's training scheme has evolved significantly in the six years it has been operating. We continue to invest a disproportionate percentage of turnover into our training programme, compared to other accountancy firms.
"We are delighted to be recognised for the time, effort and expense we have invested in it and we dedicate this success to our staff who are genuine assets and ambassadors for our business."
The British Accountancy Awards ceremony was hosted by comedian Sean Lock and attended by a guest list of 800 key industry players last Wednesday night. Other entrants in Sterling Finance's award category included Moore Kingston Smith LLP, Frank Hirth and MHA MacIntyre Hudson.
Michael Kreeft, one of the event's 16 high-profile judges and the Chief Financial Officer of BMW Group (UK) Ltd, said: "Sterling Finance deserves the award for its remarkable focus on employee education, training and development."
Main image:
On stage: Adarsh Rajput, Kamlesh Rajput and Sean Lock at The British Accountancy Awards in London