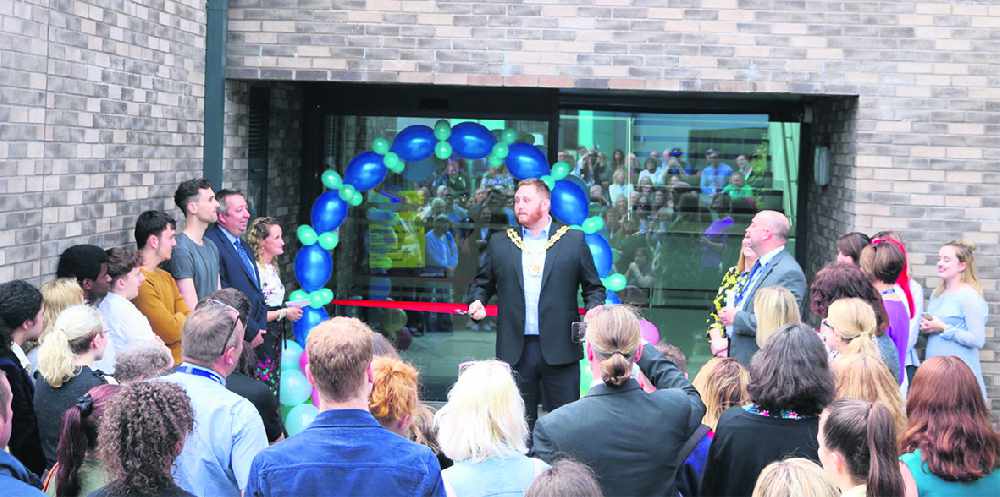 An arts festival marked the grand opening of Ashton Sixth Form College's brand new art and design building.
Construction of the building began last July, with the recent completion transforming the college campus on Darnton Road, which began life in 1928 as one single stand alone building.
From September the new building will become home to a range of A Level courses including 3D design and technology, fine art, graphic design and photography, as well at the Art Foundation Year course.
In addition to new classrooms, studios and workshop spaces, the new building will allow the art department to improve and expand their facilities.
Students will now be able to make use of a full photography studio, dark room and ceramics heat treatment room.
Susanna Smith, head of art and design, spoke at the opening of the Arts Festival about the strength it has taken for the department to continue pushing for their much-needed new building, while Principal Anton McGrath expressed his passion for creative courses at the college and the need for those courses to thrive.
He said the new building will be an invaluable asset to current and future students.
Manchester-based guest artist for the evening, Chris Rivers, addressed the crowd to talk about his own journey before the Civic Mayor of Tameside, Cllr Leigh Drennan, officially opened the building by cutting a ribbon.
This year, the colleges arts festival combined all creative courses, with guests greeted by talented singer-songwriter Tom Gibson, alongside monologue performances from drama students.
The Awards Ceremony saw poetry readings from poetry competition winners.
Members of the Tameside community also showed their support including Cllr Bill Fairfoull and representatives from Greater Manchester Police, architects, construction and contractor teams.