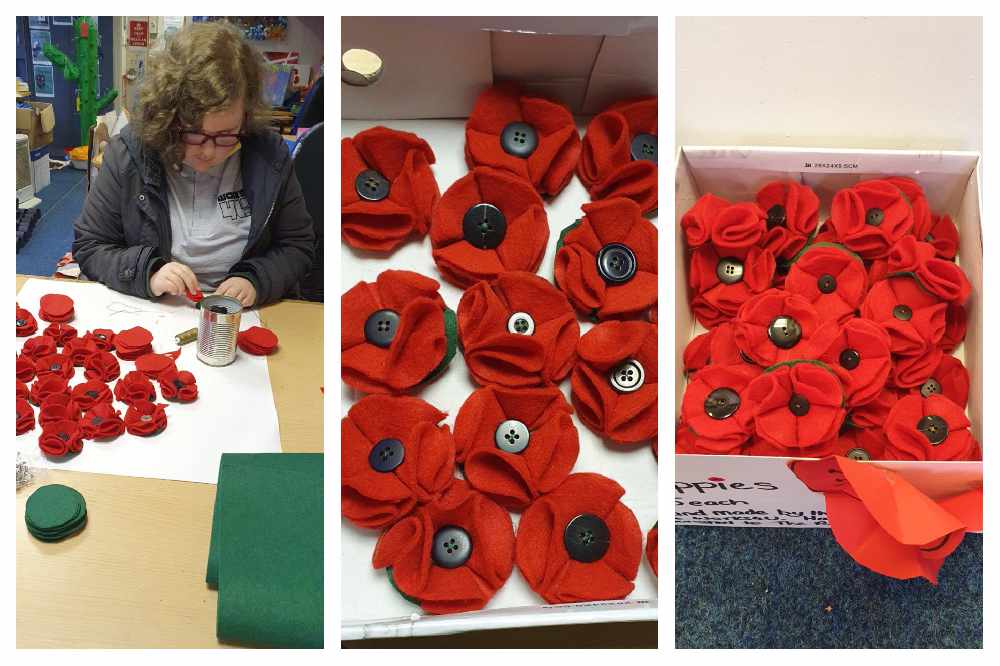 Art students at a specialist college in Stalybridge have been busy making poppies ahead of Remembrance Day to help raise funds for The Royal British Legion. 
The students have been selling the poppies via the college's Construction/Art student website www.outofourwoods.co.uk and social media pages, Bowerfold Events at Stalybridge Celtic and The Peoples Gallery in the town centre.
The felt poppy brooches are £5 each - with £2.50 from each poppy being donated to The Royal British Legion and the other £2.50 going back into the college's student enterprise called Out of Our Woods. It's a small business enterprise created by the students themselves, so they can continue to make and sell items and learn about business skills.
Samantha Fletcher, arts tutor at Works4U, said: "The poppies look great and the students have decided that they wanted to give half the proceeds to the Royal British Legion and keep half for the student fund and their own little business Out of Our Woods. This is where our construction and art students together make items to sell through their website, thus using independent living skills and business skills.
"We realised that it has been difficult this year for The Royal British Legion and so wanted to contribute the best way we could."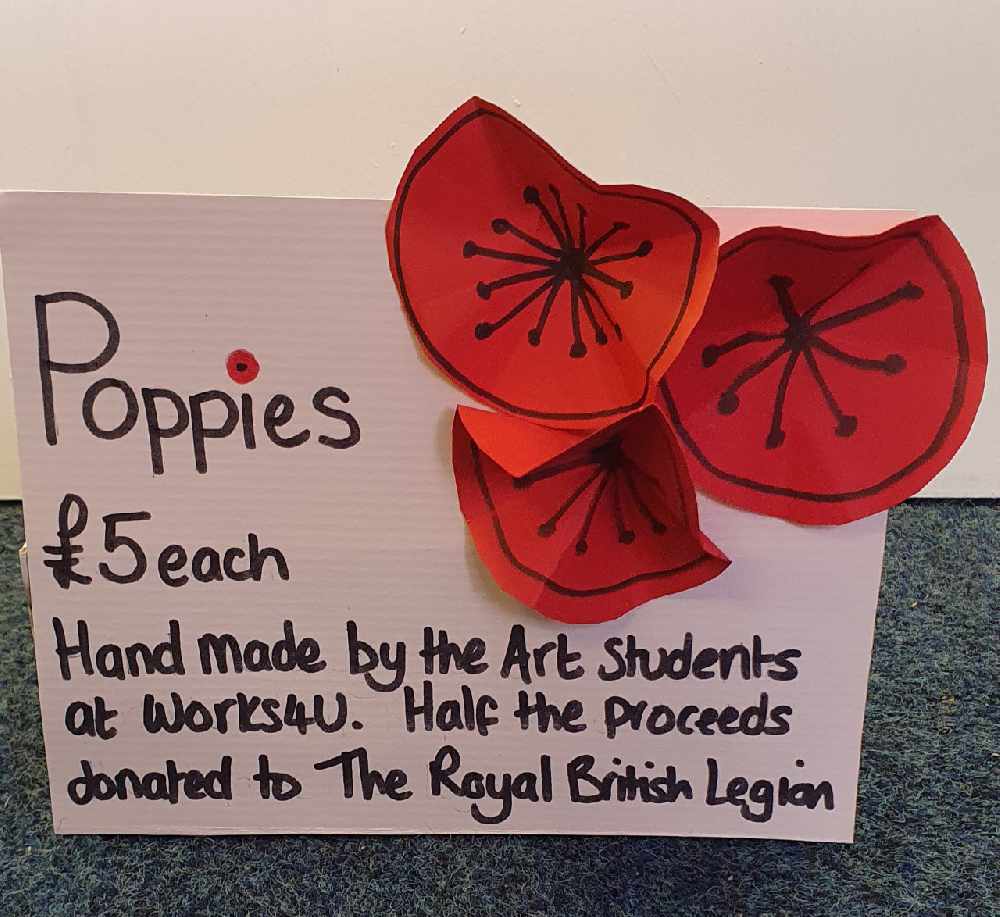 Works4U is a specialist college, based in Ambleside, with Independent Specialist Provision (ISP) status for vulnerable learners with learning disabilities and mental health issues.
The students are aged between 16 and 24 and have a wide range of significant barriers to mainstream education and social inclusion including learning disabilities, mental health needs and other barriers that can hinder their learning.
We reported last week how students from the college took part in a sponsored kayak at Stamford Park Boating Lake to raise money for Ashton-based mental health charity The Anthony Seddon Fund.