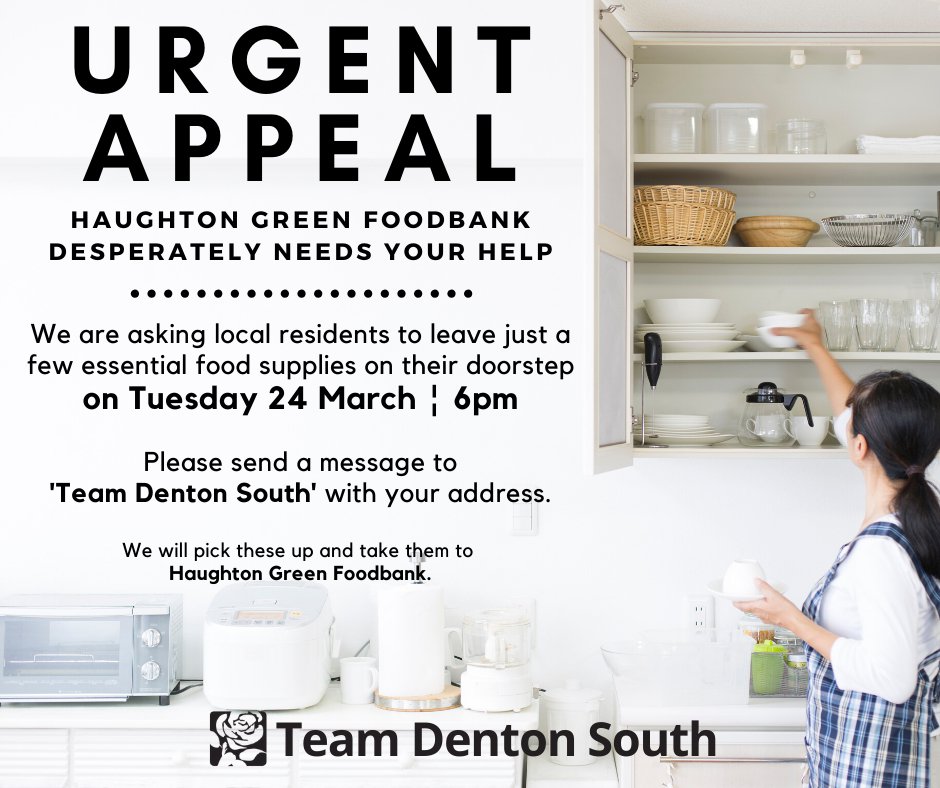 Haughton Green Foodbank are desperately appealing for donations as their stocks run low.
They'll be collecting from doorsteps at 6pm tomorrow night [Tuesday 23 March] to boost their cupboards.
They're asking anyone who can donate to do so and help the most vulnerable of the Denton community.
Writing on Facebook they ask people to first wash their hands, before picking out food items they're able to spare. Then message the Team Denton South Facebook page with your address before leaving the food on your doorstep.
Team Denton South said: "St. Mary's Church & Community Food Bank do amazing work in the community, supporting families and children who need help. There's plenty of food to go around - the most vulnerable in our community don't need to suffer."