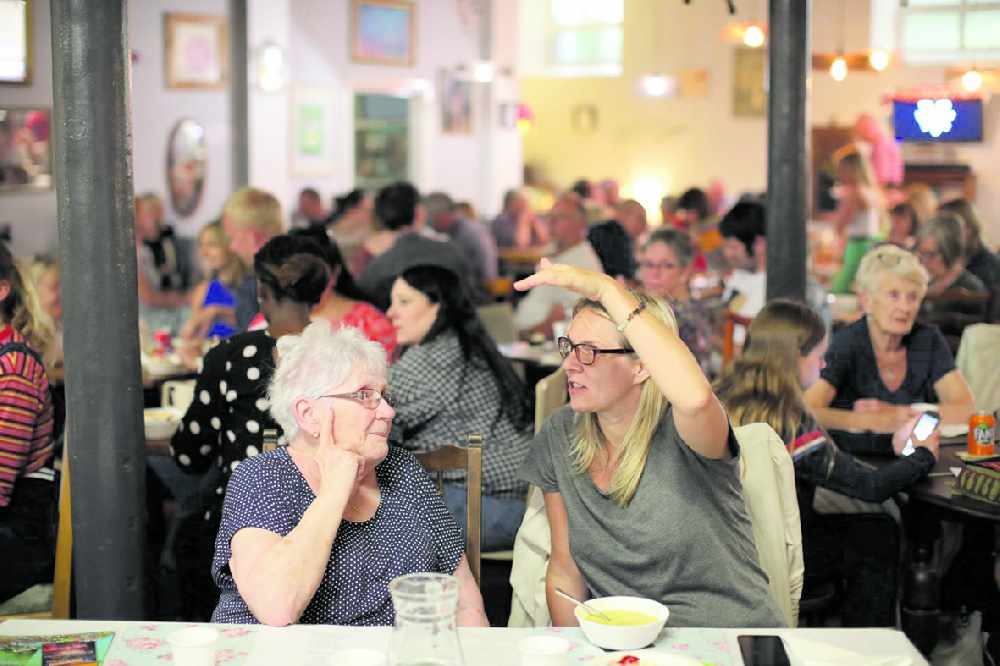 There will be another souper evening in Mossley next week.
Organisers of Mossley Soup are holding their next fundraising event on Thursday, October 24, at Emmaus Mossley, in Longlands Mill.
For a donation of £5 visitors can enjoy soup, bread, music and a vote.
The idea behind the Soup is that community groups get together to promote their local projects.
They make a presentation to the audience on why they should receive funds. Residents at the event then get to vote on the proposal they like the best.
Each group gets four minutes to present their idea and answer questions.
The last SOUP event in July saw Micklehurst Estate Residents' Association (MERA) scoop the most votes winning £1,229 on the night.
The winning project was presented by local volunteers Lindsey Tweed and Irene Raddings.
Lindsey said: "This was the first time I've ever done anything like this. It was also the first time I have ever been to Mossley SOUP, so I didn't know what to expect. It was a little daunting, especially as MERA were up first, but I soon got into it.
"I couldn't believe it when we were announced as the winners.
"The money we received will be used to fund the coach for Childflight, to help develop more disabled access at Muddy Buddies and to continue to support Bingo and the Foodbank.
"I would like to thank everyone again for their votes and supporting us and to everyone who gives their time to MERA activities."
As well as the four presentations on the night, next week's event will also include guest speakers, poetry, music and a raffle.
The doors will open at 6.15pm with dinner around 6.45pm.
The proposals will be presented around 7.15pm with the winners announced around 8.30pm.
For more information, to submit a proposal and for details of future Mossley SOUP events, head to http://bit.ly/MossleySOUP.