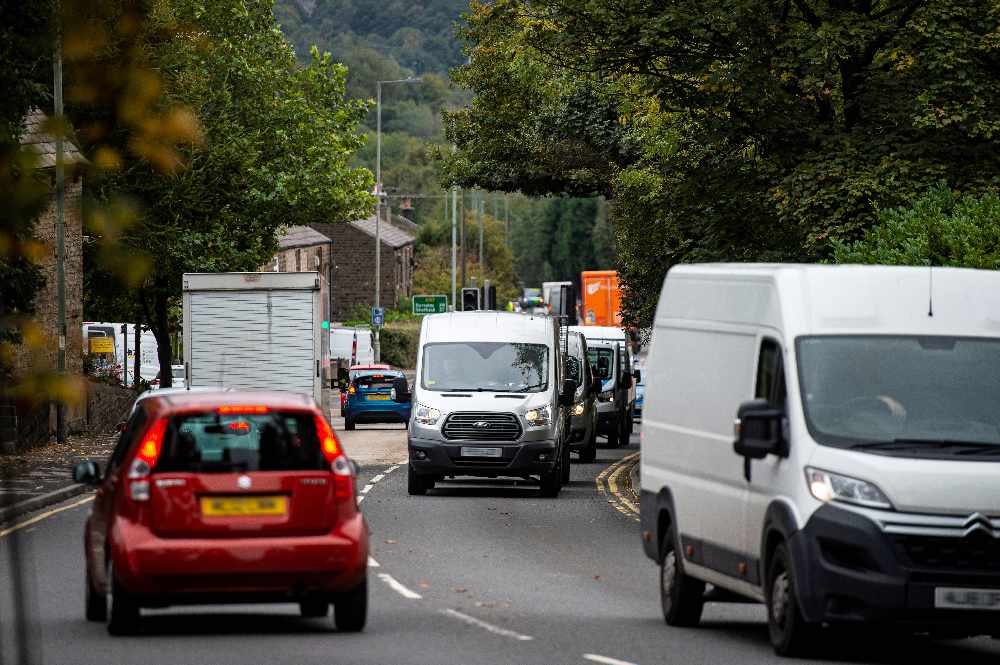 Drivers and residents are being given yet another chance to influence plans for the proposed multi-million pound Mottram Bypass. 
In late August, construction firm Balfour Beatty Atkins was appointed to design and construct the long-overdue Mottram Bypass and Glossop Spur.
At the time, Highways England said it would cost £200 million but they are now saying the project will cost £228 million.
Long-suffering residents of Mottram and surrounding areas have waited over 50 years for a bypass to be built, amid increasing traffic problems on the congested route between Manchester and Sheffield.
Residents and politicians are also continuing to campaign for a traffic solution for residents in Tintwistle and Hollingworth, which the current plans don't provide.
Now, the latest in a long line of consultations has launched for people to have their say on the latest bypass plans. It starts today (Thursday) and ends on Thursday 17 December.
A planning application is due to be submitted next year once the consultation responses have been considered and, if the project is approved by the government, construction work could start by spring 2023, with the bypass finally set to open to traffic in March 2025.
Jim O'Sullivan, Highways England's chief executive, said: "Our plans for a new road around Mottram will help local communities by taking traffic away from the village, and we value your views to help make it happen."
Transport Secretary Grant Shapps said: "We're working harder than ever to level up infrastructure and deliver for the Northern Powerhouse. This new bypass is another great example of that. It will boost connectivity, better linking two key northern cities in Sheffield and Manchester, tackle congestion – including by taking through traffic away from Mottram, Stalybridge and High Peak – and improve air quality.
"It's vital that the new route works best for drivers, residents and businesses who use this key road every day. I'd encourage everyone to have their say on this road's future, and I look forward to seeing plans progress."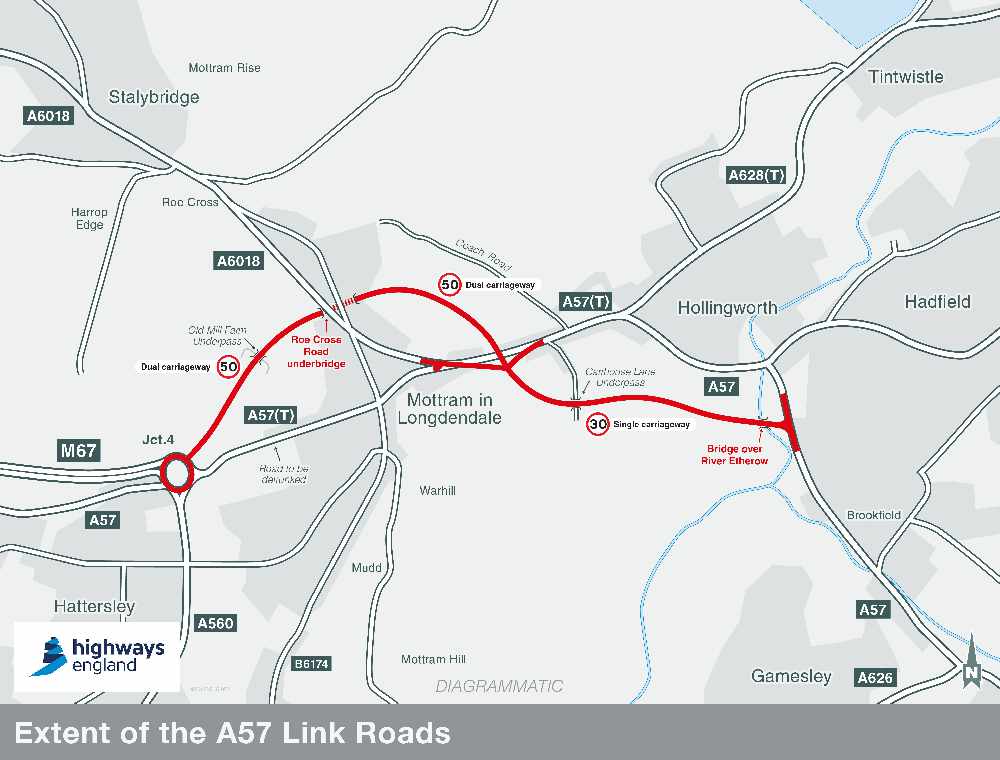 Highways England say thousands of consultation brochures are being delivered to homes and businesses along the route, and its project team are holding three webinars to provide more details on the proposals and answer people's questions.
The online events will take place at midday and 6pm on Wednesday 18 November, and at 2pm on Saturday 21 November. Visit www.highwaysengland.co.uk/A57-Upgrade to take part, or fill in a consultation response form.
People can also speak to a member of the project team by calling 0808 196 4502 every Tuesday until the end of November from 10am until 3pm, and from 4pm until 8pm.
The planned two-mile bypass will run from the roundabout at the end of the M67 (junction 4) in Hattersley to a new junction on the A57 in Woolley Bridge.
The scheme is set to include a new dual carriageway to the north of Mottram which will connect the motorway roundabout to the A57 at Mottram Moor. A new single carriageway road from Mottram Moor to Woolley Bridge will also separate Glossop traffic from vehicles travelling over the Pennines, along the A628 Woodhead Pass.
Highways England say around 25,000 vehicles travel along the A57 through Mottram every day, including over 2,000 HGVs – equivalent to one lorry entering the village every 42 seconds.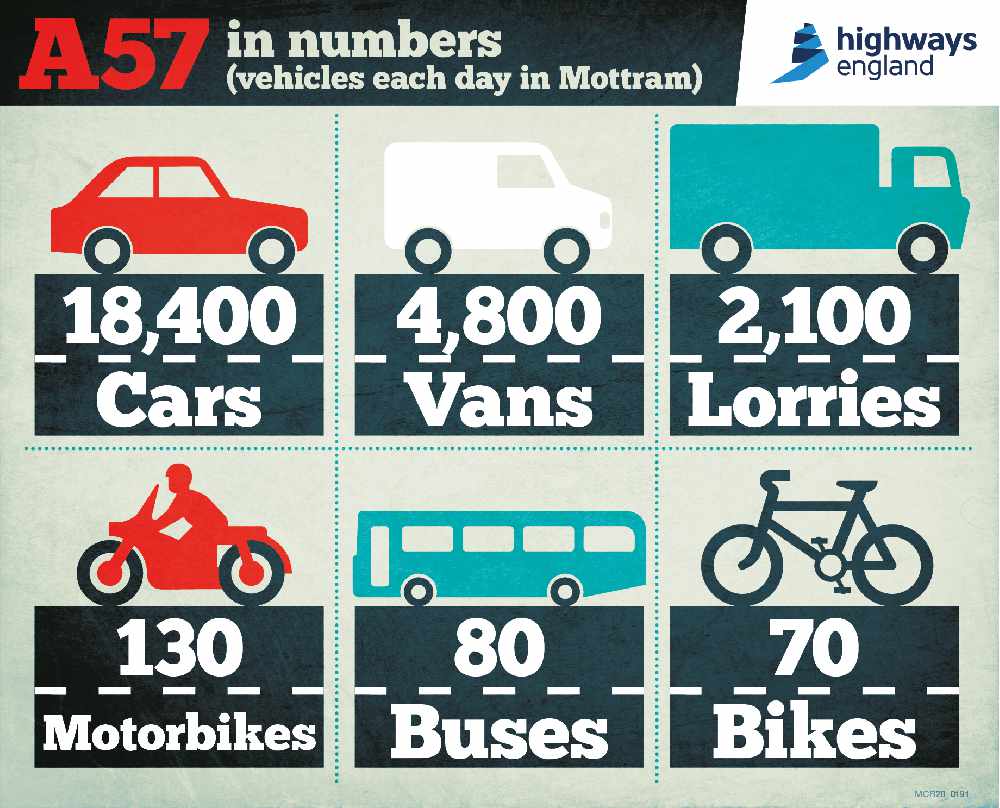 Peter Molyneux, Major Roads Director at Transport for the North, said: "Enhancing Trans-Pennine connectivity is a key focus for Transport for the North. We know all too well that our current east-west routes, with their restricted capacity and reliability issues, are holding back our people and businesses.
"The Mottram bypass, along with a number of other schemes in this regional corridor, will make a significant difference to safety, journey times and reliability for longer trips, and also reduce congestion and pollution locally.
"We urge everyone who lives in this area, and those who currently, or may in future, use this route, to respond to the consultation."
Main image:
Traffic travelling on Mottram Moor.