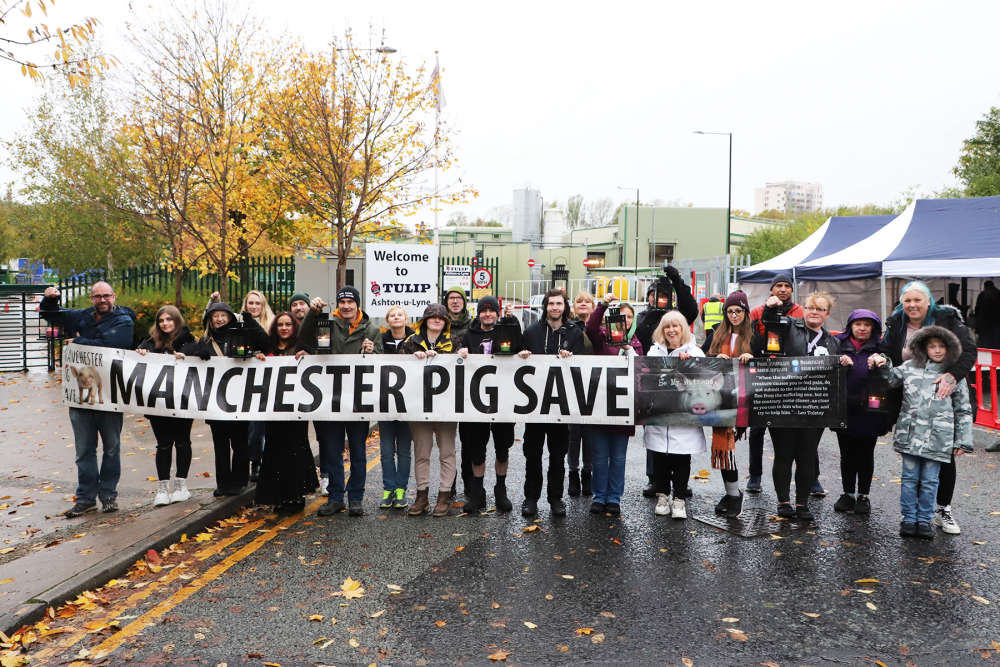 Crowds gathered outside a Tameside slaughterhouse to stage a religious festival hosted by Manchester Pig Save.
The group, which bear witness to the pigs before they enter the building, held a Diwali festival on the street in front of Pilgrim's Pride, formerly Tulip, on Bow Street, Dukinfield.
Diwali, the Hindu festival, celebrates the spiritual victory of light over darkness. The organisers said that the Hindu faith's belief in compassion to all living things aligns closely with their message.
To celebrate the festival, they invited two Hare Krishnas to attend the event, who cooked traditional food. There was also dancing and music at the spiritual ceremony.
Arun Patel, from the Pig Save Manchester group, helped to organise the event and said that the group was non-judgemental.
"We are a love-based compassionate group. We're inclusive, we're not judgemental. We understand that people work there, deliver there and we're not here to judge them. We're just here to raise awareness and show compassion," he said.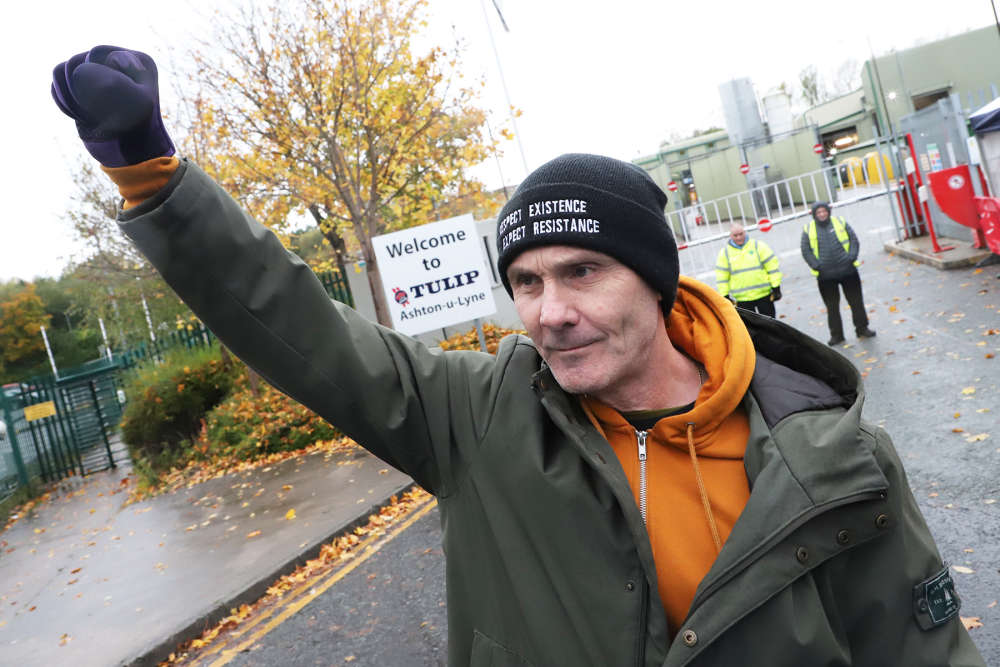 Arun says that there are a lot of similarities in what Pig Save Manchester believe and what Diwali celebrates.
"I'm a Hindu and one of the things I realised about Diwali is that it is about bringing hope.
"Light in the place of darkness and knowledge in the place of ignorance. We thought this is the perfect place to do that."
Arun invited Nitya and Jaya Sachinandana, two Hare Krishna from Germany, to attend with them.
Jaya said: "We were excited to attend. This is a very exciting project for us and we see that the values we share are more or less the same.
"We worship Krishna, but as far as compassion towards the other living entities and understanding about the world in general I think Arun put it best when he said we have a lot more in common than at first we thought. That's something that we can share with people."
Nitya added: "We were asked to cook and there will be other speeches about the event of Diwali. Diwali is the festival of lights and it's the festival of hope.
"We want to bring some awareness to people that some cruelties are going on and some injustice. We all know that animals are living entities that have feelings, they have intelligence."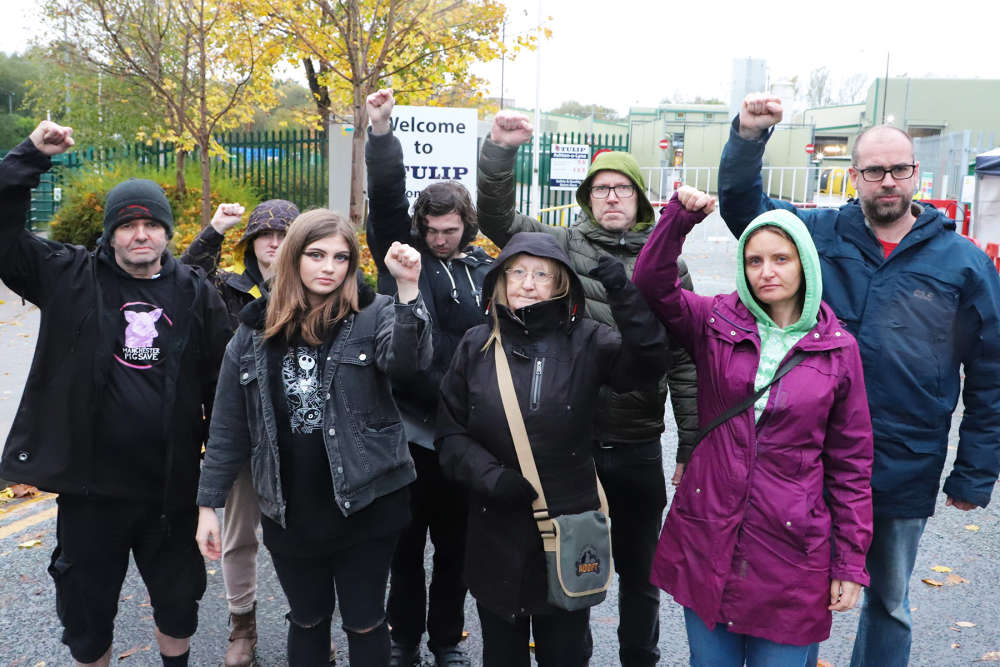 Read more from the Tameside Reporter
Click here for more of the latest news
Click here to read the latest edition of the paper online
Click here to find out where you can pick up a copy of the paper