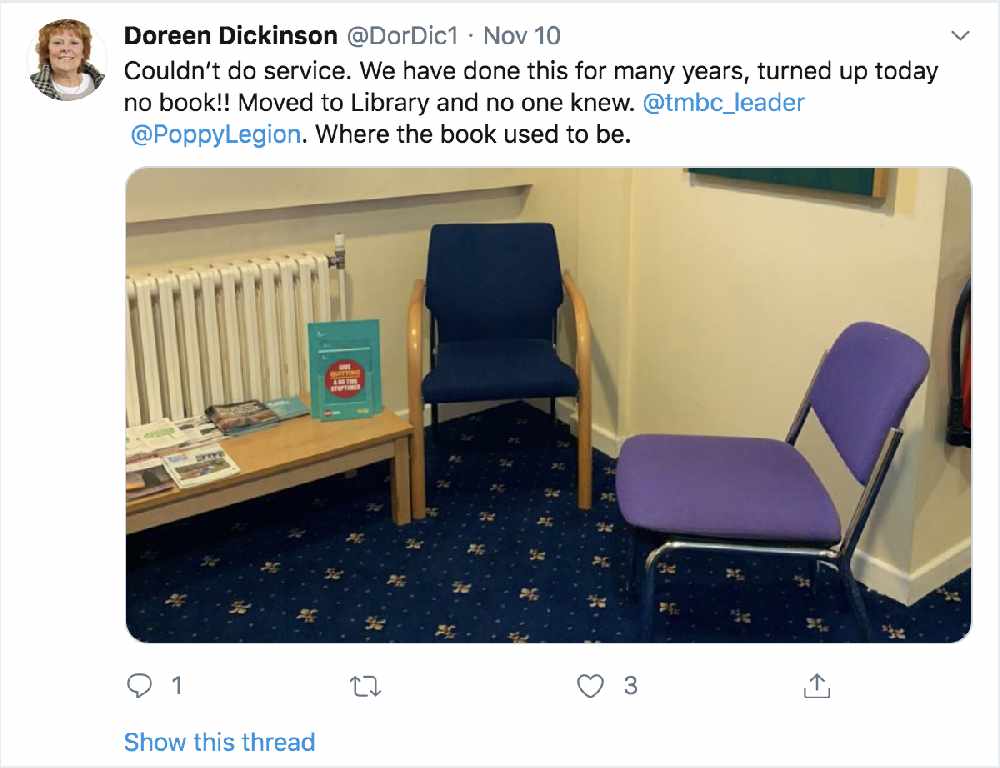 There was criticism online after a book of names missing off the Stalybridge War Memorial was moved ahead of Remembrance Day without anyone being told.
The book was usually kept at Stalybridge Civic Hall and a short service was held over it every year with a wreath being laid.
However when Councillors and the British Legion arrived on Sunday [November 10] for the ceremony they found out it had been moved.
Over 300 names are missing off Stalybridge War Memorial and have been entered into the book, whilst Stalybridge & Dukinfield British Legion try to raise £120k to extend the memorial.
In a tweet Stalybridge councillor and leader of Tameside Conservatives Doreen Dickinson branded the move "disgraceful" and said that the Executive Member of Council for Culture and Libraries had no idea the move had taken place and that the councillors hadn't been informed.
In a statement a Tameside Council spokesperson said: "The Stalybridge War Memorial Book has been moved to Stalybridge Library as a more appropriate venue where it will receive increased visibility and more footfall. Please don't let this matter detract from a well-attended Remembrance Sunday service in Stalybridge that honoured our fallen heroes."