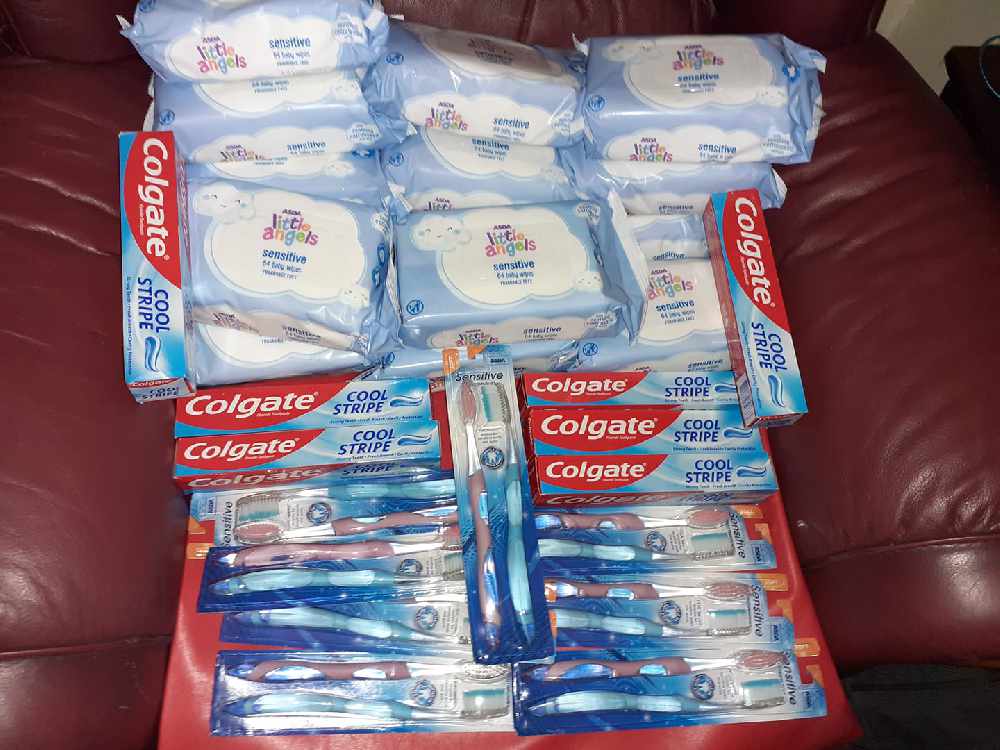 Hyde-based homeless initiative Sandwich Angels received a heart-warming gift last Saturday from a local World War Two veteran.
It came in the form of a huge bundle of much needed baby-wipe packs, toothbrushes and tubes of toothpaste.
The surprise donation came from 96-year-old Michael Burns, who sent the pack of hygiene gifts with the help of his granddaughter Cassie Burns.
Sandwich Angels were quick to ring Michael up to thank him for his generosity, where he explained that he 'fought for peace and prosperity' and noted that although life was tough in those days with much poverty, there were plenty of jobs and affordable housing.
He had wished to help Sandwich Angels before he moved back to Ireland with his family.
The Sandwich Angels wish Michael a safe journey. He had left Ireland as a young man to join up in World War Two and returned to marry his childhood sweetheart and they moved to live in Denton.
The Sandwich Angels thank him for his kind donation.