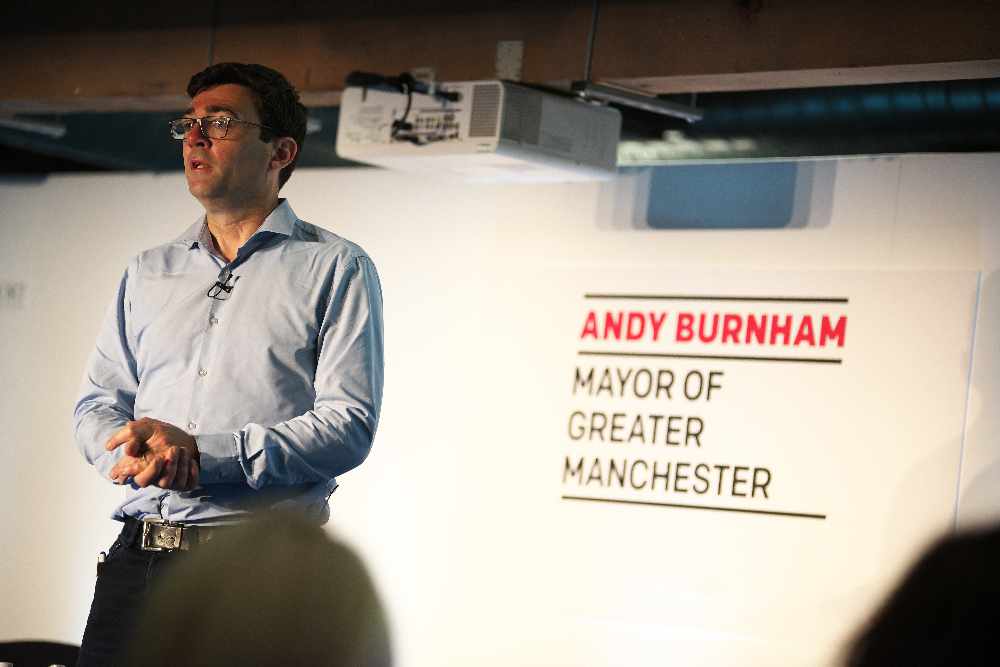 Greater Manchester Mayor Andy Burnham is to make a fact-finding visit to Dovestones Reservoir next month.
The Mayor confirmed his promise to see first hand issues surrounding the beaty spot at a public "Ask Andy" Question time session in Oldham.
Originally, he committed to visit Dovestones more than 17 months ago after a series of demands for "more boots on the ground" in letters highlighting problems at the Greenfield site.
Since then, in the wake of devastating moorland fires, Dovestones has been plagued by a ramp of illegal barbecues at the site with Oldham Council subsidising Dovestone Marshals to monitor increasing numbers of visitors.
At the Oldham meeting, Mr Burnham listened intently as Dr Andrew Taylor, chair of Greenfield and Grasscroft Residents' Association and a senior member of Oldham Mountain Rescue Team, encapsulated concerns at Dovestone and Chew Valley including fires, parking, anti-social behaviour and planning issues.
Now, locals, farmers, NFU officials, police, RSPB and other agencies, community groups and volunteers are preparing to meet Mr Burnham.
Dr Taylor said: "The Mayor readily accepted his attendance could add great weight behind the efforts of the marshals, paid and voluntary, the ground staff from RSPB and UU, other volunteers and the Fire Service who have all stepped up their game to keep the area free from fire.
"His presence would help validate the financial support needed for the ongoing protection of the area and hopefully reinforce the message to the public that the area is valuable and is monitored.
"He also expressed readiness to listen to residents' views on the proposals for housing development on the Fletchers Mill site. Mayoral support for local proposals chimes well with his earlier view on the value of local involvement in planning," added Dr Taylor.
Oldham's council leader, Sean Fielding and Debbie Abrahams, MP for Oldham East and Saddleworth, will attend this month's visit.
After a recent visit to the site, Ms Abrahams said: "I will do everything in my power to make sure Government offer support."
Cllr Fielding has already underlined the council's commitment to provide funding for the Dovestone Marshals who patrol the area during busy weekend periods.
Other topics at the well-attended Question Time held at Oldham's Cotton Rooms included planning, green belt, housing, transport, crime, Boris and Brexit.