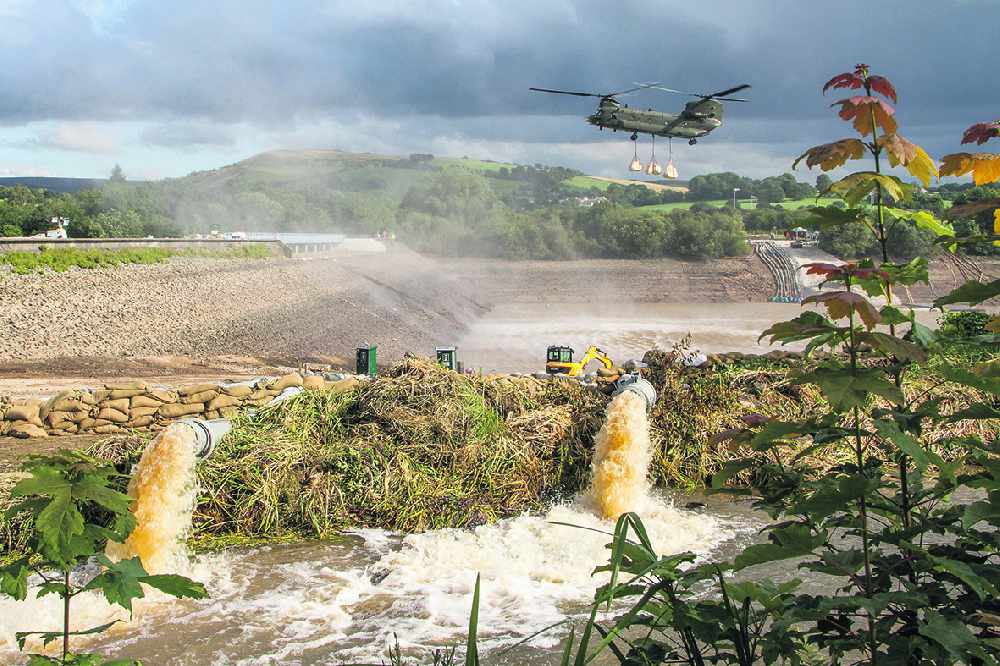 The Environment Agency's Lee Rawlinson, Area Director for Greater Manchester, Merseyside and Cheshire, takes a look at the battle to save Toddbrook Reservoir dam and the small town of Whaley Bridge below it.
Even in today's digital-heavy world, it can be easy for the news to pass you by. Although, I am willing to bet that even if you, my faithful readers of this column, have been adventuring in some far-flung corner of the world over the last few weeks, you will still have heard rumours of flooding across the North West, and how 1,500 people were evacuated from a small town called Whaley Bridge.
A town known for its impressive reservoir, Toddbrook, and now, forever remembered for the day it threatened to collapse.
For me, a defining image of Whaley Bridge was looking out over the Toddbrook Reservoir to a ghost town below. An RAF Chinook helicopter had been drafted in to try and shore up the dam but despite, the sounds of the whirring blades and the noise of the multi-agency response on the ground, the sun shone and there was an unnatural sense of calm.
For several days starting from the July 28, unusually heavy rain had fallen on the Northwest. Then, on August 1, we got the call that a dam in Whaley Bridge, Toddbrook Reservoir, was deemed unsafe.
Suddenly, a flood warning that had been in place was upgraded to severe – a significant danger to life. The residents of Whaley Bridge were evacuated and our major incident plan kicked into action.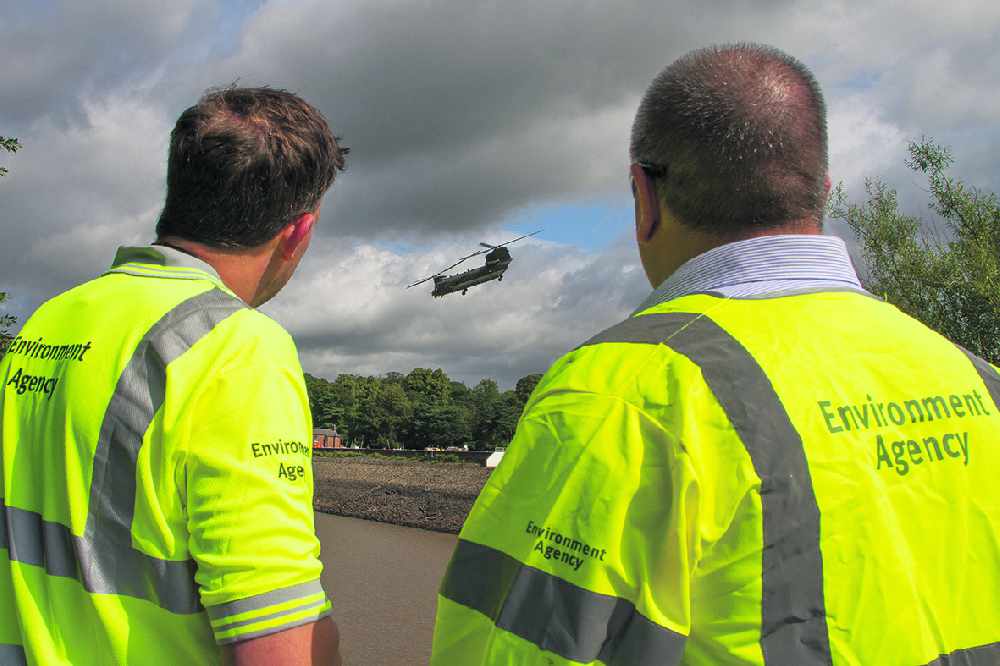 In the following hours and days, Environment Agency teams on the ground and in our Warrington Incident Room worked 24/7 alongside our partners in Derbyshire Police, Fire and Rescue service and the Canal and Rivers Trust in an effort to reduce water levels in the reservoir.
Soon afterwards, military aid arrived along with an RAF Chinook helicopter. Using a pilot precision that was almost beyond comprehension, the dam wall was packed with 530 tonnes of aggregate and cemented into place to reinforce the structural integrity of the spillway.
Looking back, those images of the helicopter circling above our staff, with their prominent yellow jackets, are the ones that stand out the most. In its re-telling through pictures, the nature of the Whaley Bridge incident became almost film like.
After days of pumping water, co-ordinating onsite maintenance activity and reassuring residents that we were doing all we could, alongside our partners, to get them back into their homes, the news that we had all been waiting for came through.
The water within Toddbrook Reservoir had been reduced to a safe level and the by August 8, the community could finally return.
The positivity and thanks received from the Whaley Bridge community made our incident response a very real and significant thing. Floods have the power to devastate lives and in this instance, we got to save them.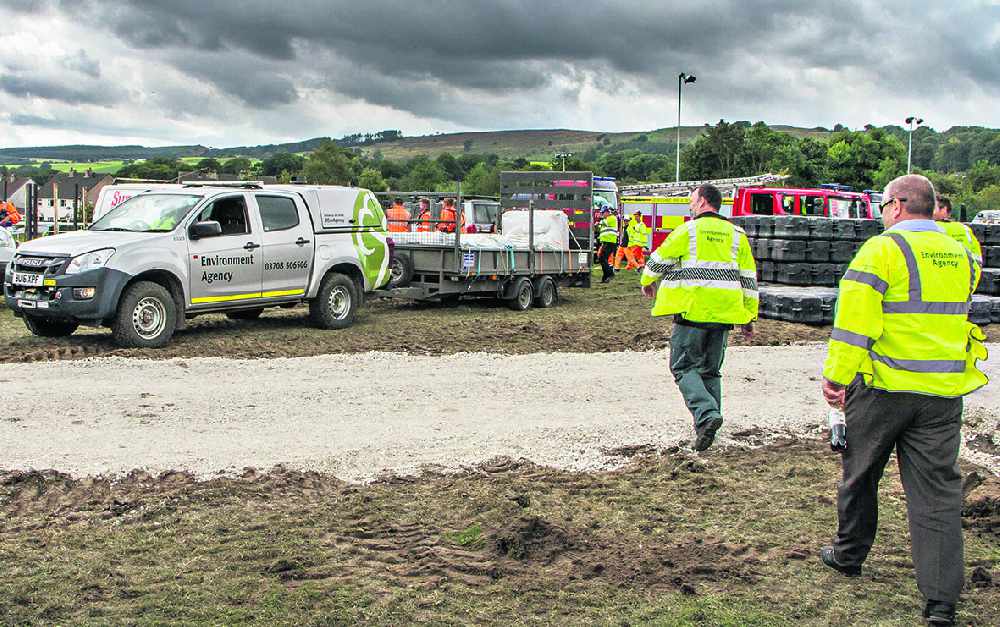 Inevitably, questions on reservoir safety in England will now be asked and rightly so. There are 2,072 reservoirs across England with 510 located in the Greater Manchester, Merseyside and Cheshire area. Thankfully, all of them have an excellent safety record, with the last fatal failure being nearly 100 years ago.
To offer further peace of mind to those who may be living in close proximity to a reservoir (and feeling rather nervous over the last few weeks), they are regulated by the Reservoirs Act 1975.
This Act sets out stringent conditions for the operation of reservoirs to ensure high levels of safety with the reservoirs themselves also
designed and operated in such a way to ensure the likelihood of failure is incredibly low.
Responsibility for ensuring the safety of reservoirs lies with their operators. Our job, as the regulator is to ensure they comply with the legal safety requirements including requiring reservoir owners to carry out regular inspections, backed up by independent inspections by specialist engineers.
Of course, there are reservoirs owned and operated by the Environment Agency most notably the flood storage basins at Salford, Didsbury and Sale.
In these cases, familiarity certainly does not breed contempt and our reservoirs are still accountable to the most stringent inspection and supervision requirements; being thoroughly inspected on a regular basis by both independent reservoir engineers and our own operations team in the area.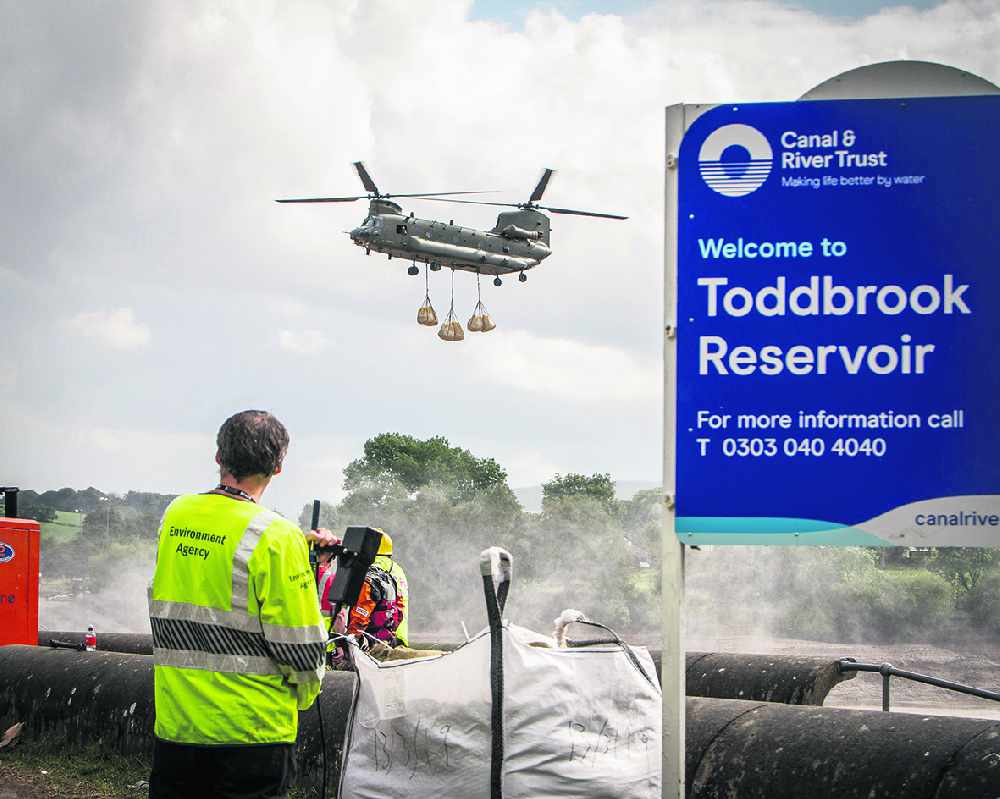 Our absolute goal is to maintain the safety of England's reservoirs and we will not hesitate to take enforcement action and prosecute operators if they cause any threat to life.
Outside of the North West, we have prosecuted two reservoirs and have used our legal powers to step-in and carry out physical works ourselves at five reservoirs where risk was unacceptable.
To put things clearly, we quite simply will not allow a reservoir to continue to operate if we believe it poses a danger to the public.
As a result of the incident at Whaley Bridge, we have taken the step to contact the operators of all large reservoirs asking them to check that their reservoirs have not suffered damage after the recent heavy rainfall.
We have also checked all of our own reservoirs in Greater Manchester, Merseyside and Cheshire over the last few weeks and I am happy to say that each and every one passes muster!
Right now, the work is far from over. Our existing defences protected thousands of homes and businesses from flooding throughout July and August but despite this, several communities did fall victim. Our focus is very much on recovery for everyone.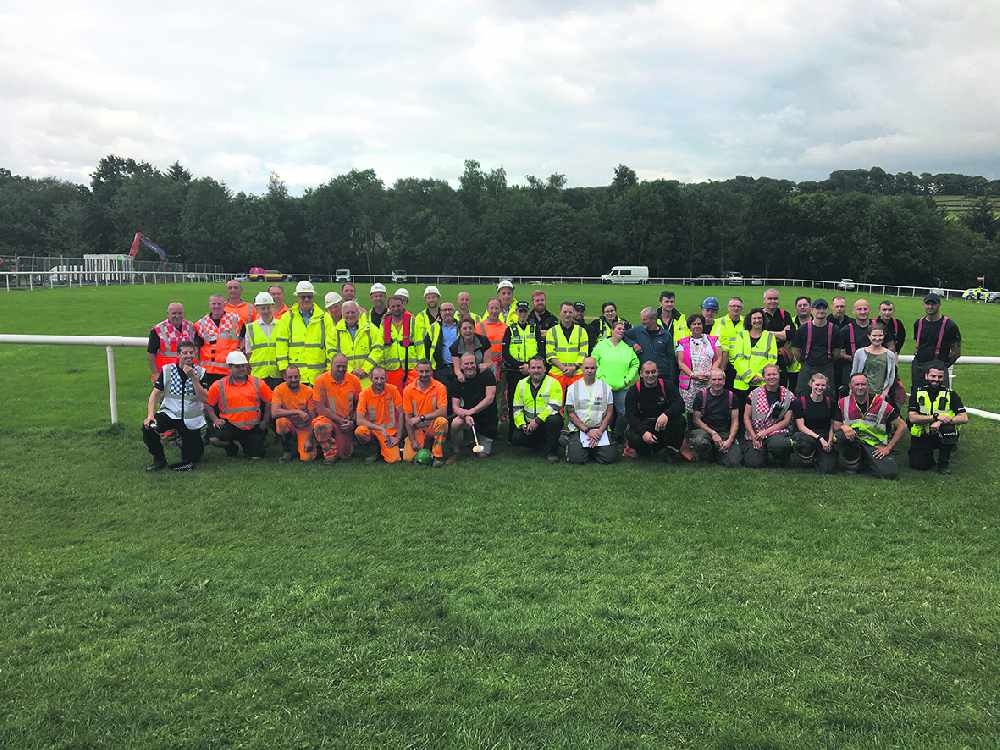 In the aftermath of the floods across the North West, our Community Information Officers poured into towns including Rochdale, Didsbury, Littlebrough and Whaley Bridge offering information and advice as well as signposting people to help by working with Local Authorities.
Even now, my field teams are still protecting properties by undertaking grid runs, operating pumps and carrying out detailed assessments of our assets and rivers to ensure communities are as protected as they can be from the risk of flooding.
Once we are confident that the short term measures for flood recovery have been addressed and resolved, we will then also start to plan for the longer-term works to boost flood resilience within our communities.
Having been a witness to Storm Desmond and Eva, I continue to ask myself if anything can change the effects of such extreme rainfall and I believe re-thinking the way we manage our flood risk is key.
We are focussing more on whole river catchments, identifying how we can combine hard flood defences with natural methods to slow the flow of water.
We are working closer than ever before with local communities and partner organisations to build on our knowledge and resources and make flood resilience not just a word but the key word.
Looking back on Whaley Bridge, it is easy to predict that this will be the first a long line of doomsday scenarios brought on by extreme weather.
In fact, it demonstrates the importance of keeping our infrastructure prepared and our communities protected from the risk of flooding.
And that is, and always has been, the main focus of our work in flood and coastal risk management.