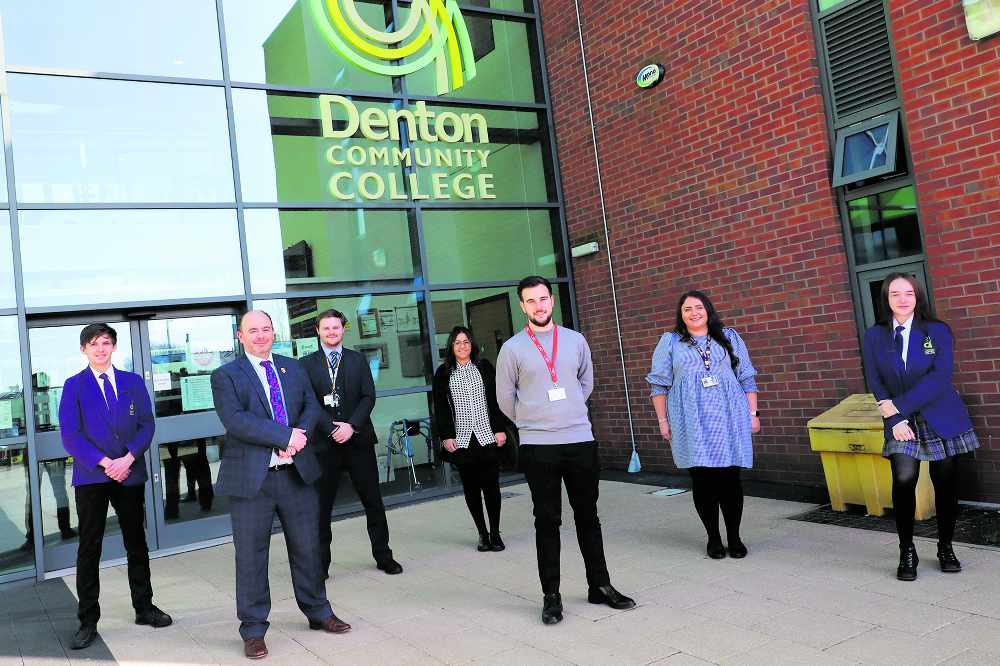 Denton Community College is inviting previous students to keep in touch as part of a new alumni programme.
It's hoped that it will benefit students that are currently at the school, as well as create a network of support for those that have exited education.
The school has now been open for ten years, with between four and five thousand students now having left the school following the completion of their studies.
Headteacher Greg Rule says he hopes the programme will allow the school to keep in touch with past students and see any exciting endeavours they go onto.
He said: "Forming an alumni was something that was very much at the forefront of our thoughts and we wanted to put this in place for our students and for our past students.
"We're putting an invite out to anyone who attended Denton Community College. Any staff, any students and also we're going to involve our current student body as well."
It's hoped that the programme will create work experience and shadowing opportunities for current students and will help them to build experience for their CVs ahead of moving onto college, further education and the world of work.
Greg is also keen to find out if any of the school's former students have gone on to do anything special.
"We know that they go off to college, sixth form and university and occasionally you hear about what one of them might be doing, but there's no way of linking back to that student.
"We want to know those stories, we want to know that we've been part of that journey and we want to celebrate where they've got to with them and hopefully use that to raise the aspiration of our students, show that this is what they're capable of doing.
"Once things get back to normal we'd love it for some of our former students to come back and talk to our current students and give those inspirational stories, create work experience opportunities or set up visits to various establishments for our students and keep that Denton family going for a much longer period."
Greg believes that seeing what former students of the school have gone on to do will inspire the next generation.
"Some of the jobs that our former students go onto do didn't exist while they were with us," he said.
"Likewise for our current students, they will go on to do jobs that didn't exist when they started here.
"The world is a very different place and is changing all the time. To have contacts out there and examples of what you can go on to do can only be an inspiration for the young people of Denton."
The alumni programme will launch shortly on the social network Linkedin and will be for former students of Denton Community College, but Greg says that they're hoping to welcome former students from the two schools that merged to become DCC, Two Trees Sports College and Egerton Park Arts College, at a later date.
Read more from the Tameside Reporter
Click here for more of the latest news
Click here to read the latest edition of the paper online
Click here to find out where you can pick up a copy of the paper