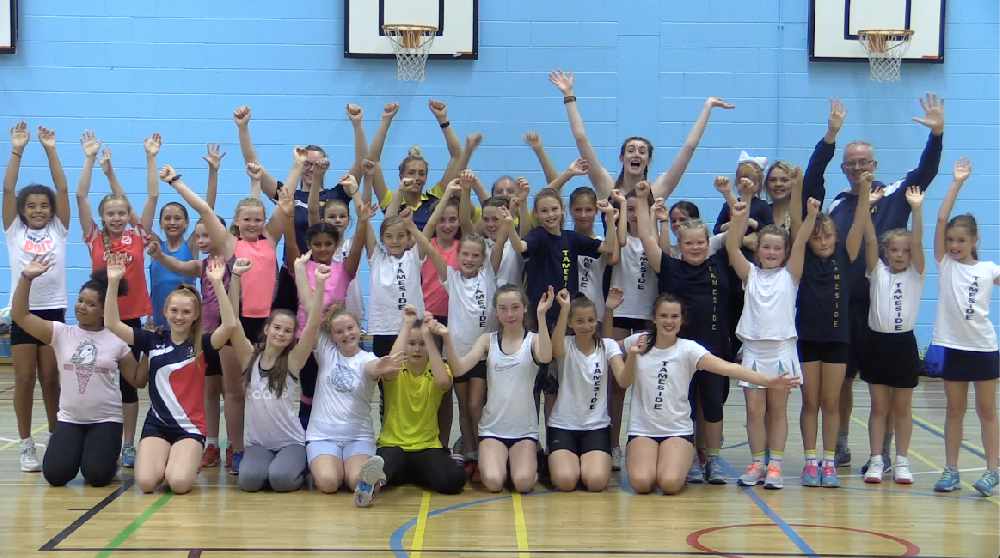 Tameside Netball Club's Ally Thomas is confident the Premier One squad can build on last season's fifth place finish.
The 27-year-old, who also plays for Manchester Thunder and can be utilised in the goal attack and goal shooter position, is chomping at the bit to return to action as Tameside aim to hit the ground running when the season commences in September.
Ally, who balances her time as a netballer with teaching PE, is also excited to re-join her Thunder team mates who won the 2019 Superleague title after beating reigning champions Wasps 57-52 in May.
In doing so, Thunder ended a five-year wait to reclaim the title and will defend their crown in a few months' time.
Reflecting on last season's success, Ally told Reporter Sport: "It was really, really good.
"We had different players in this season and it was good to get different ideas for training. It was a tough season – some of the games didn't go our way, but to come out on top, especially as the underdogs, was really special.
"Working alongside players that are on the England pathway, or have been playing at a higher level for a long time, you're always going to learn and pick things up. Working with high-level coaches is really good."
Ally joined an all-star line-up last week and delivered a workshop at Wright Robinson College for up and coming youngsters.
In a bid to plant a seed of interest from a young age, Ally and her team mates carried out a number of drills and offered tips and guidance for the Under 10-13 age group. She was delighted with the response and believes the foundations are being laid for a bright future at the club. "Us as players have a section that we focus on, so I'll do a shooting workshop, Paige (Kindred) and Becca (Hoult) will focus on defence, so we're trying to give the girls a taste of what we as players experience when we train.
"I think it's really good to start netball at a young age and if they've got things like this and they enjoy it, then they're more likely to come back. It provides a really good pathway if they're looking to go further in netball.
"I started playing at school when I was seven, then joined a local club and from there I played at county level and then progressed to the NPL, which is Under 19s level, and played for Manchester Thunder for a few years. I then played for Tameside at Prem 3 and Prem 2 level, but now we're at prem 1, which we've been in for two years.
"We're currently in pre-season training for Tameside at the moment, and the season will start in September. Thunder's pre-season training begins in the middle of September."
The new season is set to start just two months after the highs and lows of the World Cup.
England claimed a bronze medal after beating South Africa 58-42 in their play-off match in Liverpool, while New Zealand stunned holders and 11-time champions Australia to take the title.
The competition, which was held in Liverpool, marked the end of Tracey Neville's reign in charge. Ally said it was a sad day for the sport but believes incoming coach Jess Thirlby will fill the void nicely. "I went to watch the semi-final, although I was a bit gutted about the loss. However, New Zealand had obviously done their research and they were the better team on the day and in the final.
"Tracey's brought so much to netball; so much publicity and the sport has definitely grown with her leading it, so I think it's a loss but Jess has come in and I'm sure she'll do a great job."