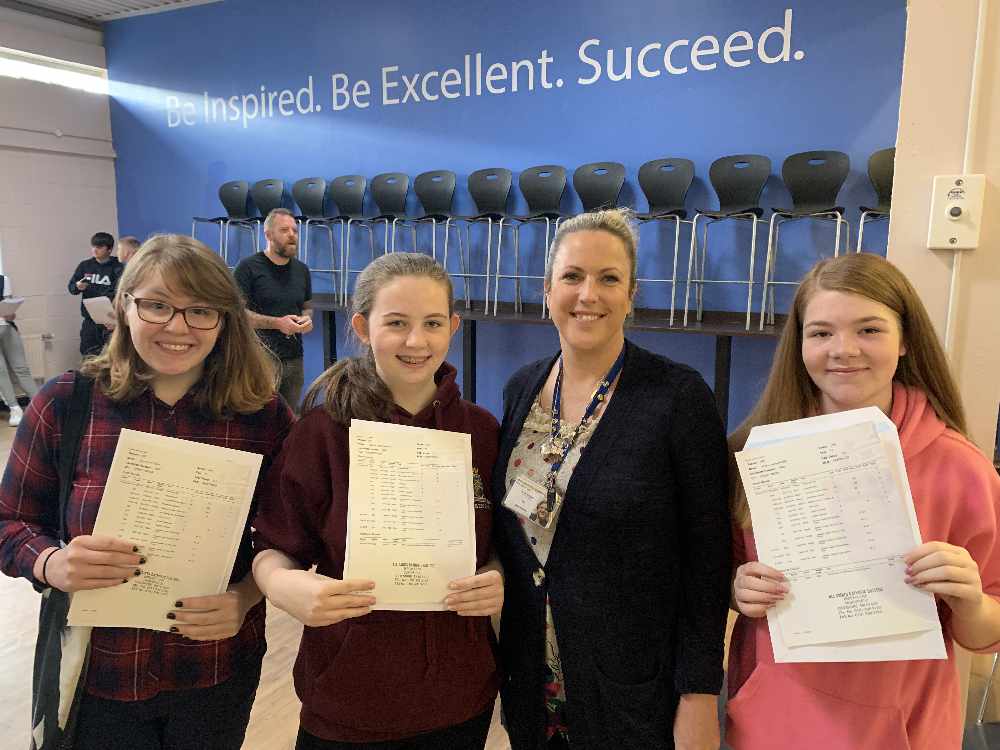 The improvement at All Saints Catholic College continued with another record year of GCSE results.
The school has been transformed in recent years under the stewardship of Headteacher Linda Emmett and she praised the "inspirational" Year 11s for their fantastic grades.
"We're feeling really, really pleased with our results," she said. "It's been another record year for All Saints and another increase in results, which shows the impact transformation that we've done in the school.
"They are a pretty inspirational group of young people and to see them smiling and celebrating today is truly wonderful. Not only have they achieved academic brilliance, they're a strong, positive, funny and confident group of young people. They're going to do amazing things in life."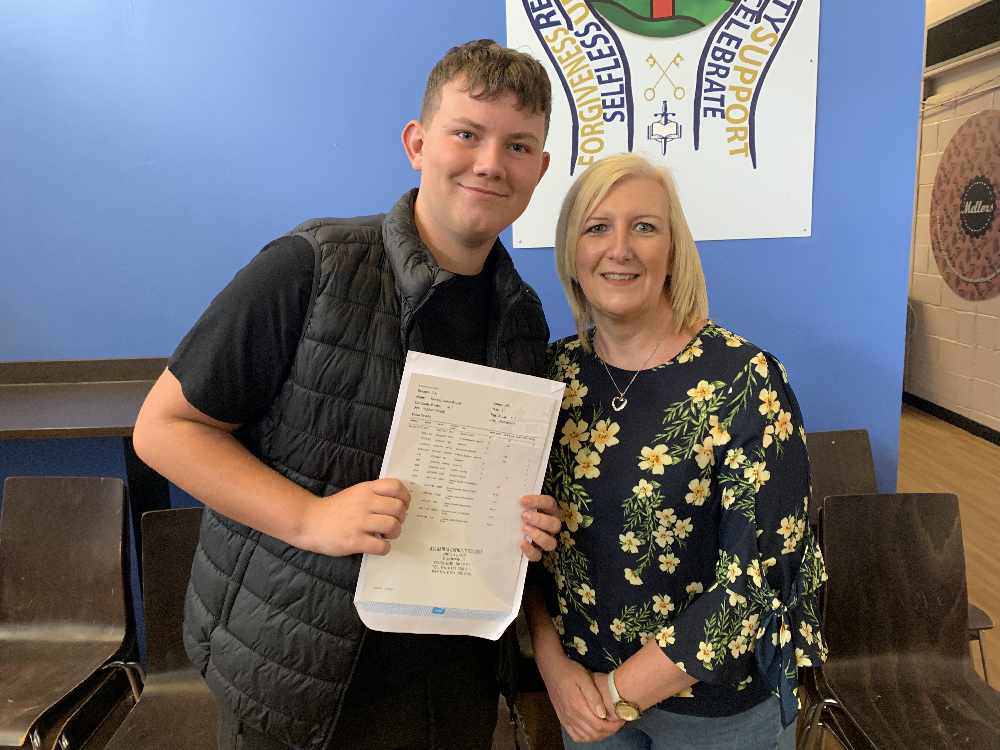 Head Boy Tom Worrall (above) was "over-the-moon" with his mix of 6s and 7s, exceeding his expectations. "I've put in a lot of hard work," he said. "I shocked myself- and my mum I think- with how much I put into them and I'm happy it's paid off in the end."
Tom's mum, Anne-Marie, added: "I'm really pleased because he's worked really hard so I'm glad he's got the results."
Tom, who will study law, sociology and business at Ashton Sixth Form, said he'll miss the people at All Saints the most from his five years at the school.
A running theme at All Saints was the sheer hard work that all students had put into their exams.
Isabelle Flynn, who achieved a 9, three 8s among her results, said: "With History, I pushed myself for three years because it's a subject I really liked and I'm just so happy I did really well and got a 9. I've been so bad at Science but I really pushed myself with that and got a grade I've never got before!"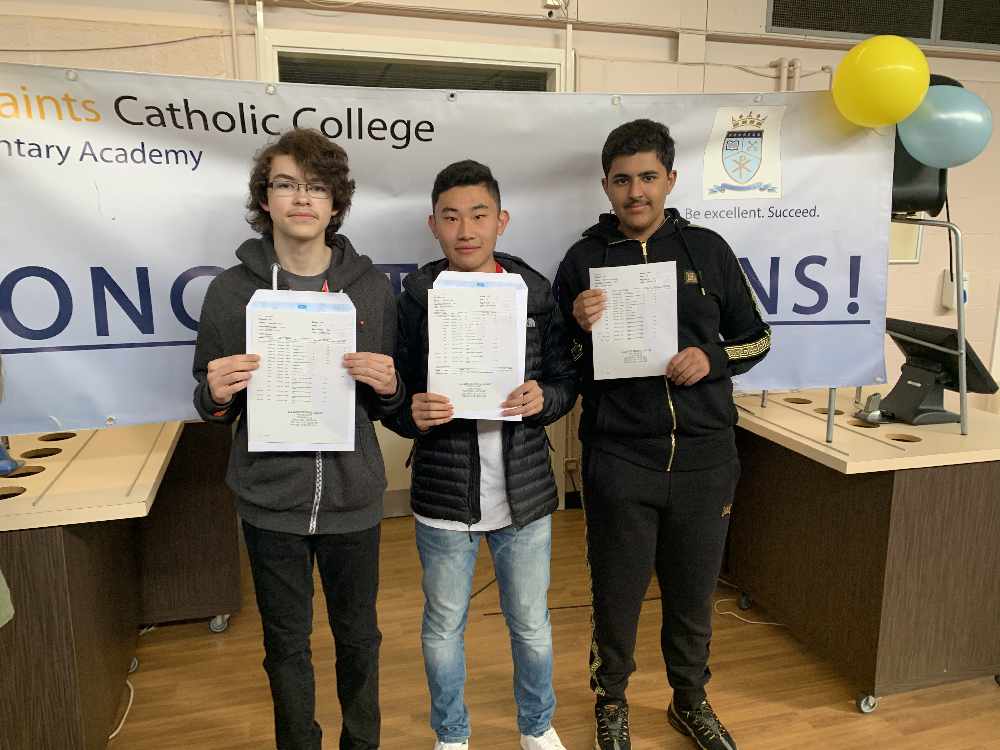 Matthew Drury added: "I'm very, very happy with my results. I got a 9 in Maths which I'm delighted with, and I got an 8 in all three Sciences which I worked hard for, so I'm very happy with them.
"Most of my revision was for English because I was falling a bit behind, so I'm quite happy that I've upped my grade from a 4 to a 7."
Finally, Ella Walker expressed her "relief" at finally finding out her grades, after a long wait. "They went really well and I'm very happy," she said. "I got a B in further maths, which I didn't think I'd pass so I'm really happy with that. I got a 9 in English language, which I'm really happy about.
"I've put in a lot of hard work. It's weird to talk about it now because it feels so long ago but everyone tried their hardest and it paid off today."