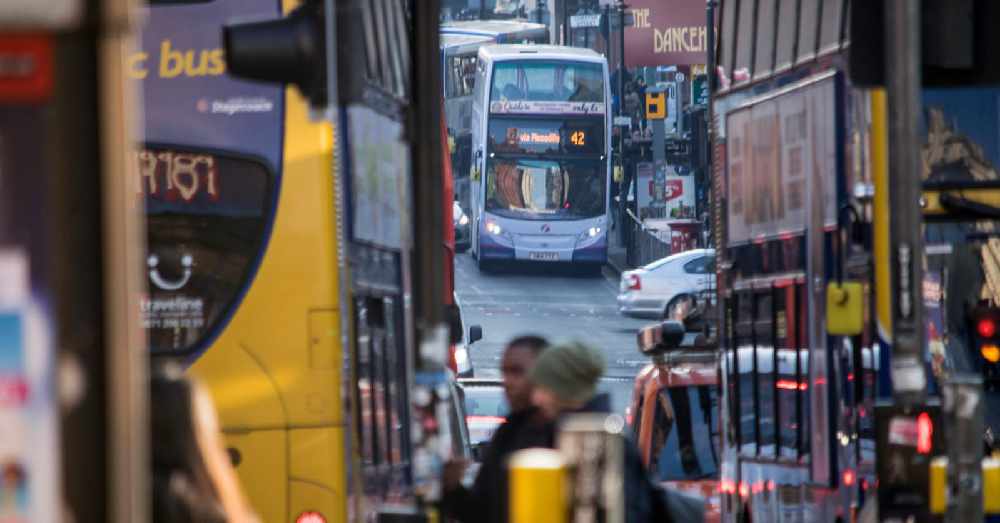 Greater Manchester has inched closer to taking control of its bus network after nine out of 10 councils backed bus franchising plans.
The combined authority leaders met on Tuesday to endorse the £134.5m scheme which would see the introduction of London-style services in the city-region.
If given the final seal of approval by mayor Andy Burnham this week, Greater Manchester would be the first place outside the capital to have a regulated system since the 1980s.
Fares, timetables and routes would be set by local authorities instead of private companies, who could continue to run buses on the network.
The decision-making process behind franchising has been accused of being 'unlawful' in separate legal challenges by operators Stagecoach and Rotala.
But the Greater Manchester Combined Authority (GMCA) had been recommended by a scrutiny committee to support the scheme, the first phase of which would not come into effect until 2023 to 2025.
The special meeting saw the leaders of the conurbation's nine Labour councils vote in favour of the proposals while the leader of the Conservative-controlled Bolton council voted against.
Councillor David Greenhalgh agreed that bus reform was needed but questioned the timing of introducing such radical change given the 'uncertainties' posed by Covid-19.
He also suggested that the GMCA should defer a decision to reconsider a partnership proposal by Stagecoach and other operators which would see profits shared above an 'agreed benchmark' to fund network improvements.
"It's important to note that we have just come through a pandemic where public transport has been impacted in the most considerable way," said Coun Greenhalgh.
"I don't accept that deferring a decision where it is possible to look at enhanced partnership is detrimental when we look at the timescales for franchising.
"The main improvements we hope will come in phase two and we still have yet not got a secured funding model for phase two.
"[There is] additional pressure on local authorities in terms of additional funding, and lets not forget onto precepts on our own council taxpayers.
"We know money is tight at the moment, and to give that commitment now when we have not fully explored an enhanced partnership model, I think it is foolish of us not to look at a deferment when so much is at stake."
Councillor Sean Fielding, leader of Oldham council, said the existing public transport network in his borough was made up of a 'patchwork' of incoherent systems that is difficult to navigate.
He said many Greater Manchester residents were looking on at London 'with envy' at the flat fares and the way local authorities could control routes and demand accountability.
"[Bus franchising] will give us proper control over a public transport network, allow us to connect it to the already publicly owned Metrolink and deliver on a vision for public transport that the mayor has already set out," added Coun Fielding.
"I know it's going to take time, but sometimes decent things are worth waiting for and I don't think there is any alternative other than that supported by the recommendations today that will deliver the integrated public transport network that the Greater Manchester city-region needs to recover from Covid, and just frankly deserves."
A final decision is expected from mayor Andy Burnham this week, despite ongoing efforts by bus operators to challenge the decision-making process by applying for judicial reviews.
Both legal challenges by Stagecoach and Rotala are still with the courts and have yet to be heard by a judge.