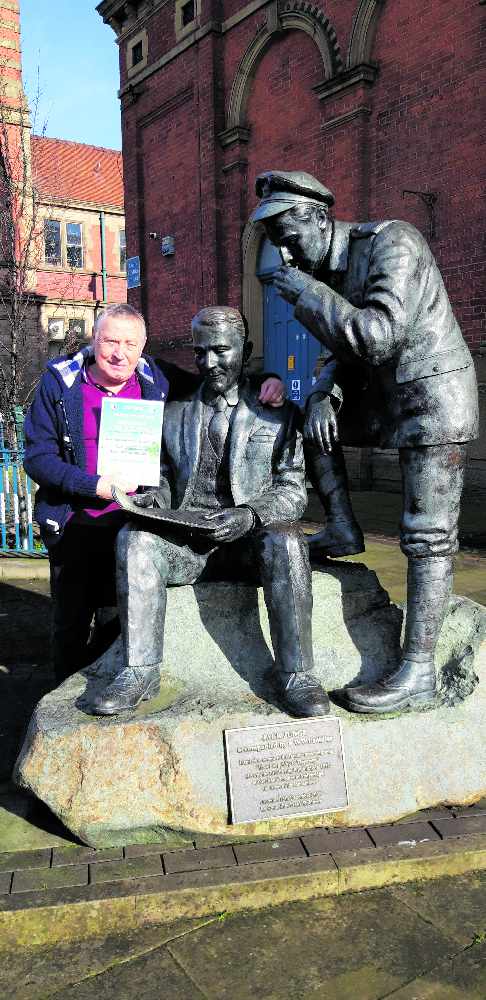 An Ashton-based Pulmonary Fibrosis group is spreading its message of support across the world with the help of a few famous faces.
The Tameside Pulmonary Fibrosis Support Group was set up in April 2018, for patients, their family, friends and carers, and anyone affected by the little-known, incurable disease.
The group is trying to raise awareness by any means they can and one interesting way is through their 'Around the World with TPSFG' challenge.
Supporters take the group's poster on their holidays and travels, have a photo taken with it and send it back to the group.
After group co-founder Clive Green started the challenge last February with a photograph next to Jack Judge in Stalybridge, the challenge has spread far and wide.
Clive's wife and fellow co-founder Sue Green said: "We thought it would be good to get a photo from Tipperary too, because of course it's a long way away. But then we thought: 'Why stop there?
"Let's see where else we can get photos from and let's make our ultimate goal a bit more challenging."
The group started to put the word out and since February, they have received more than 500 photos from friends, family, ex-colleagues and some well-known faces.
Tameside Radio's Scott Bruton, BBC Radio Manchester's Jimmy Wagg and Eamonn O'Neal, former Formula 1 champion Jenson Button and even Great Britain's best ever Olympian, Sir Chris Hoy (pictured below), have all posed with the poster.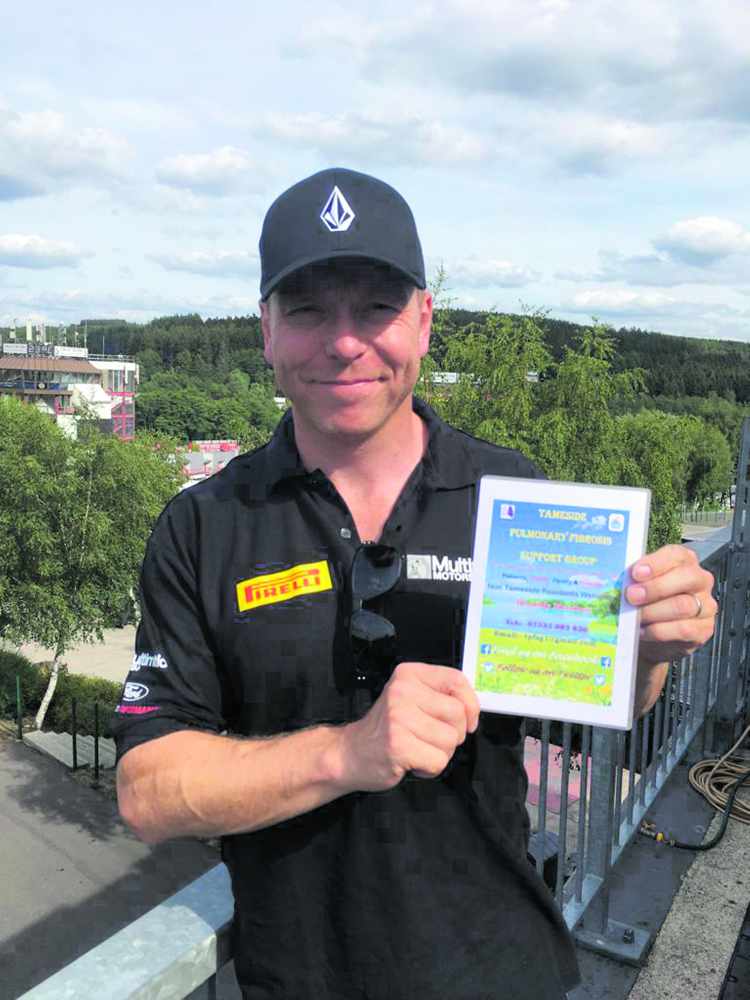 The group's ultimate goal is to get the poster to the International Space Station, and their message is to 'Watch this 'Space''.
If you or anyone you know would like more information about the Tameside Pulmonary Fibrosis Support Group, or would like to join in the challenge, you can contact Clive and Sue on 07533802620 or email tpfsg1@gmail.com.
Main image:
HOME START: Clive gets the challenge underway in Stalybridge.