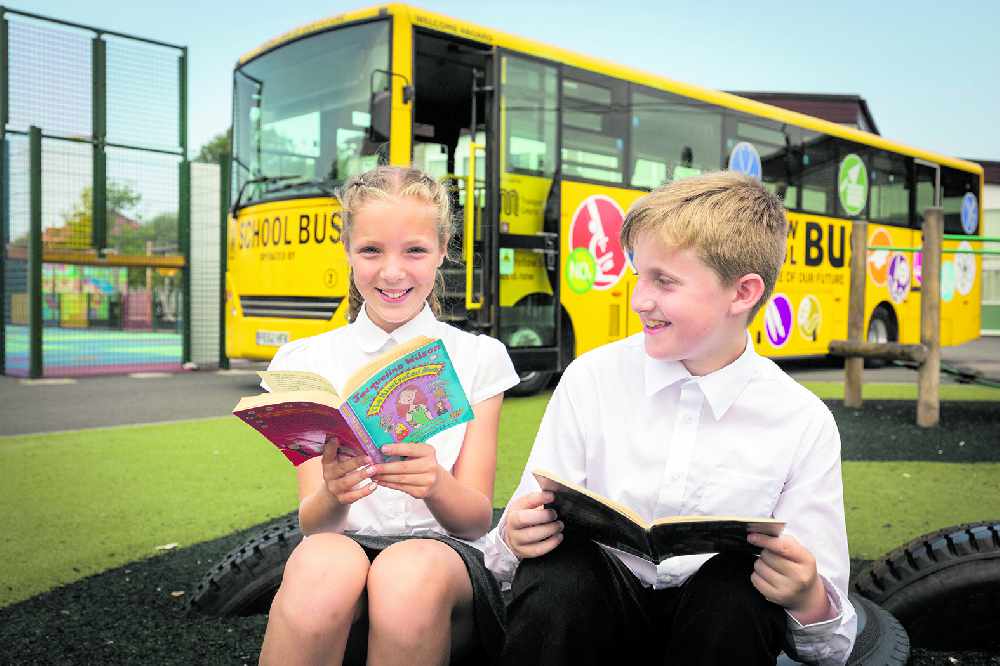 Audenshaw Primary School is gearing up to take delivery of its very own decommissioned yellow school bus.
The bus, due to be delivered in the next few weeks, is one of six being delivered to local schools across Greater Manchester by Transport for Greater Manchester.
The school successfully bid for the bus which will provide a sensory space for children with special educational needs.
Schools, community groups and volunteer organisations were invited to bid for the buses over summer. The scheme proved extremely popular, generating 201 online submissions that were assessed on several criteria, including originality, creativity and benefit to the community.
The process followed the successful donation of a previously decommissioned yellow school bus to Greswell Primary School, Denton, last year.
Using lottery funding, the school transformed the bus into an outdoor library that is used by both students and the wider community.
The bus was donated after two pupils, 11-year-old Mia Goodison and 11-year-old Louie Williams-Manby, wrote to TfGM asking for the bus on the basis that it would encourage more children to read.
Councillor Mark Aldred of the Greater Manchester Transport Committee said: "This is a wonderful initiative that generated lots of fantastically creative and community-spirited entries and it was an incredibly difficult task to pick six successful entries.
"The decommissioned buses look set to benefit and support a wide range of people – from families facing financial and social challenges to young children looking to develop important skills as they ready themselves for adulthood.
"Our yellow school buses are a great service that allow children to get to school safely and securely but, even when their life as a school service comes to an end, we've now found that they can still be incredibly useful to communities.
"I would like to thank everyone who took the time to apply and I look forward to seeing the winning entries developing and helping people in the near future."
Main image
Flashback: Mia and Louie at Greswell Primary where the former school bus has become a library