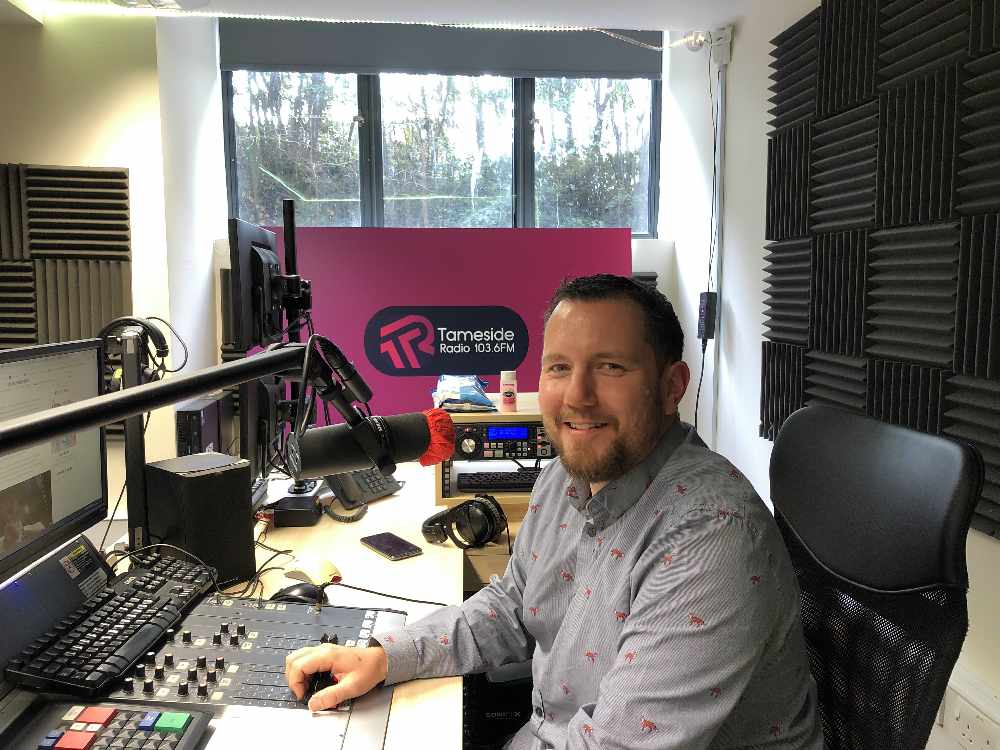 Tameside Radio's Breakfast presenter Alex B Cann.
We all love listening to music, right? The resurgence of vinyl and other classic formats is discussed by the Tameside Radio presenter in his latest column...
On the Tameside Radio Facebook page this week, I asked which album you can confidently say you've listened to over 100 times.
For me, it's Air's sublime and brilliant Moon Safari, which I own on both vinyl and CD, and ABBA Gold, which is currently at number 14 on the album chart after an eye popping 1008 weeks in the Official Charts Company's listings. That's over 19 years of Dancing Queen and Voulez Vous!
I wore out my copy of the Swedish group's best of collection years ago, and had to buy another, along with More ABBA Gold, which contains some underrated gems including Under Attack, The Day Before You Came and Honey Honey. Expect to see Gold rise still further when ABBA release their much trailed five new songs ahead of a hologram tour being announced.
Other LPs that have racked up impressively lengthy stays in the album chart include Queen's Greatest Hits (960 weeks), Fleetwood Mac's Rumours (903 weeks) and Bob Marley's Legend (992 weeks).
The death of the album has been predicted many times over the years, but it's comfortably survived the iTunes era and now seems to be in pretty rude health during the streaming era. I recently wrote about one supermarket chain's decision to remove CDs from sale, but even they made an exception for some vinyl products. In 2020, five million vinyl records were sold in the UK, including recent titles by Harry Styles, AC/DC and Arctic Monkeys, alongside classics from Pink Floyd and Amy Winehouse. The pressing plants have not been as busy since the late 1980s, when CD singles began to emerge.
Little Mix recently announced a new Greatest Hits collection, and it's expected to be a big seller in the run-up to the festive season this year.
Even though you can curate playlists on Spotify, there's something special about a tangible product you can hold in your hand. I think a bit of nostalgia comes into play, but also a feeling of ownership that you never quite get from the collection of songs on your smartphone.
Artists have often said in interviews that albums are designed to be listened to in a single sitting, in the order they are pressed to CD or vinyl. A good example is the recent Coral album, which has spoken interludes between tracks which I think lose something when you hear them in isolation.
Albums frequently tell a story through the ordering of the tracks, and are a way for artists to connect with their fans on a deeper level.
I am delighted to see the resurgence of vinyl as a format, although I'm slightly baffled that apparently cassette sales are also rising. I don't miss the days of sorting out troublesome TDK tape tangles with a pencil, or taking the tabs out to stop a mix tape of my favourite UK Top 40 songs being taped over by my brother with some Guns n' Roses.
I think lockdown might have played a part too, as music definitely helped my mental health through the difficult months we all lived through.
Dua Lipa, Kylie and Lady GaGa all released brilliant upbeat disco collections during the pandemic, but I also enjoyed digging out some old favourite albums from Genesis, Madeleine Peyroux and Suzanne Vega, to name a few. You can tell a lot about someone from their record collection. Just let me hide my Atomic Kitten CD singles before you judge mine.
Elsewhere this week, I've watched the Candyman reboot and really rated it. Just don't say his name five times, whatever you do. I also saw the 90s set Our Ladies, a heartfelt tale about coming of age, with a lot of bawdy language and lewd behaviour (don't say I didn't warn you!).
At the cinema, I watched Space Jam on Thursday - my nephew Kayaan's choice - and then today (Friday) I'm seeing a new film starring Billy Crystal and Tiffany Haddish called Here Today.
You can listen to Alex every weekday from 7am to 11am and on the 'Super Scoreboard' show on Saturdays from 3pm to 7pm, on Tameside Radio 103.6FM.
Read more from the Tameside Reporter
Click here for more of the latest news
Click here to read the latest edition of the paper online
Click here to find out where you can pick up a copy of the paper