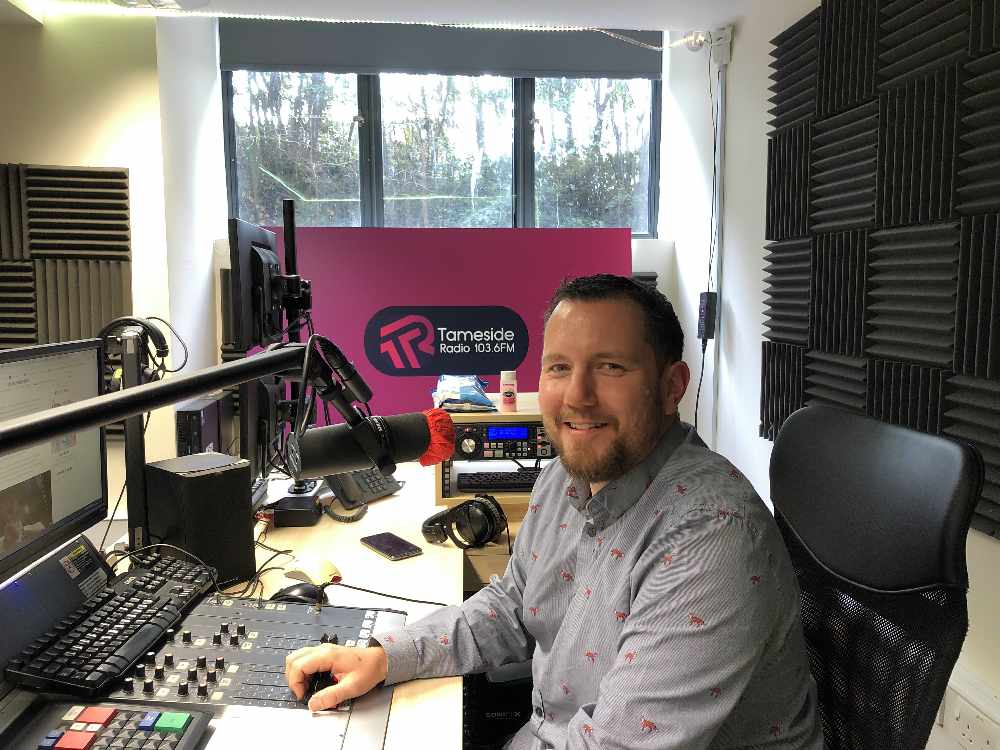 Tameside Radio Breakfast presenter Alex B Cann candidly opens up about his own experiences, as he discusses the taboo subject of personal debt in his latest column for us.
I'm a bit nervous writing this week's column, as it addresses a taboo subject. No, not whether that refuse collector should have lost his job for taking a Bruce Lee style kick at a three-year-old boy's snowman (if you missed this story, it caused a real debate in our house!).
No, nothing to do with whether you should keep tomato ketchup in the cupboard or the fridge (FYI, the correct answer is definitely the fridge). And not even the thorny issue of whether a Jaffa Cake is a cake or a biscuit (I eschew the legal definition and argue it's a biscuit on this one).
It's even worse than that.
It's personal debt. I've read recently that UK households repaid £16 billion on credit cards and loans in 2020. Spending went through the floor, which has clearly had a huge impact on the hospitality sector, amongst others.
At the same time, almost nine million people have been forced to increase their borrowing last year to cope with the pandemic. Many of those people are amongst the poorest in society, and can ill afford more to take on more debt.
Sitting in my car on Monday lunchtime, I paid off the remaining balance of my car finance and for the first time in my adult life, am now officially debt free.
For years, I lived the life of someone who earned far more money, and I'll be honest here: it was great fun running up the balances!
In fact, when I got my first credit card, it really felt like free money, and I certainly didn't understand the ramifications of APR rates or making just the minimum repayment.
Over the years, I've had store cards, credit cards, personal loans, overdrafts, and for a while that was all fine. At least I thought it was.
I reached a point where it was consuming my thoughts, and I felt like I was walking around with a black storm cloud over my head, a bit like the ones you see in cartoons. After one balance transfer card too many, I admitted I needed some help and had a really honest conversation with my wife and parents about it.
Now, I'll admit I'm exceptionally lucky, in that they were able to help get me on track, and reacted far more calmly than I'd expected.
I was still left with a chunk of debt to clear, and I've been quietly whittling this down during the last ten months. I have also now realised how much I used to spend on meals out, takeaways, coffees, treat lunches, bath bombs, gifts for friends and random compilation CDs.
It's not been plain sailing, but my top tips include buying modest but thoughtful gifts, home cooking using fresh market produce, writing a shopping list, and allowing yourself a treat within a set budget each month.
Making that final payment this week felt amazing. Like a weight was lifting off me. I'm still nowhere near owning my first home at the age of 43, but I went into radio knowing it wouldn't make me a millionaire. It was my passion and what I've always wanted to do.
However, my wife and I are now in the position of being able to contemplate actually starting to save towards a house deposit.
I think the Chancellor, Rishi Sunak, is living in cloud cuckoo land if he thinks there will suddenly be a spending boom when the end of lockdown comes.
The notion that millions are just sitting on stacks of cash feels far fetched to me, and certainly not rooted in reality.
There are ill winds blowing down the High Street, with the recent sale of brand names which haven't included the bricks and mortar stores.
A lot of imagination to rejuvenate our town centres will be required, but I don't think we'll ever replace the shared experience of a trip to the shops. Same with watching movies on the big screen or meeting up for a coffee.
If you're currently struggling with the burden of debt, my advice would be to talk to someone.
If you can't confide in family, there are lots of organisations trained in dealing with this stuff.
Martin Lewis's Moneysaving Expert is also really good. The worst thing to do is that very British thing of not talking about it at all. I did that for the best part of 25 years.
You can listen to Alex every weekday from 7am to 11am and on the 'Super Scoreboard' show on Saturdays from 3pm to 7pm, on Tameside Radio 103.6FM.
Read more from the Tameside Reporter
Click here for more of the latest news
Click here to read the latest edition of the paper online
Click here to find out where you can pick up a copy of the paper