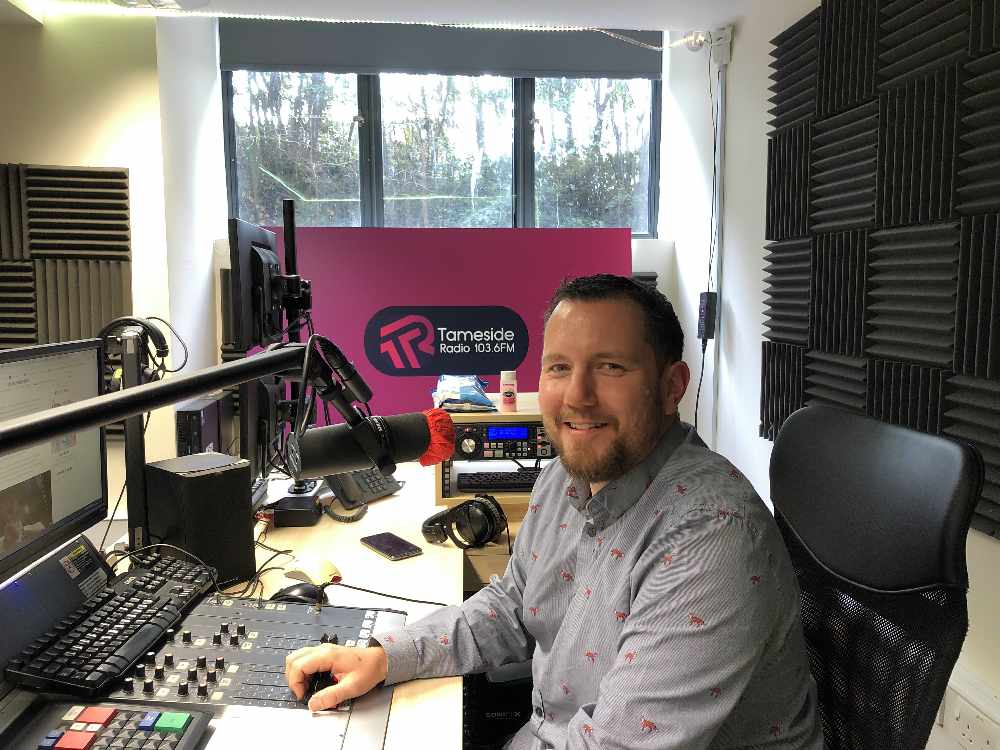 Here's Tameside Radio Breakfast presenter Alex B Cann's first column of 2021 - on his goals for the new year, reflections on the pandemic and the light at the end of the tunnel...
These are tough times for all of us. As lockdown part three is underway and we cling to the light at the end of the tunnel which the two vaccines offer us, it's worth taking a few moments to check up on our own mental health and well-being. We've all been on this white knuckle ride since the middle of March, after all.
I can still remember having my last pint in the pub, watching the rolling news on TV and listening to the slightly sardonic comments made by punters about how far away the virus originated.
There was an air of confidence that this was another media exaggeration, and that it would be tomorrow's fish n' chip paper (if only chippies still used newspaper...I'm sure it used to make the chips taste better!).
Fast forward to now, almost a week into 2021, and apart from a determined minority who disseminate their own narrative, we're all fully aware of the gravity of the coronavirus pandemic.
I've never been a fan of New Year's resolutions, as you're pretty much setting yourself up for a catastrophic failure. However, I would really like to lose some weight and end years of failed attempts to shift a few pounds, only to become disheartened when it doesn't happen.
When you Google the word 'exercise' some of the results that come as suggestions include 'exercise to reduce buttocks in a week' and 'exercise to grow taller in a week.'
Whilst I'll never win Tameside Radio's rear of the year competition, my priority is more geared towards getting out in the fresh air and moving a bit more. Like so many of us, I sit down for my job, and spend many hours making an Alex shape on the sofa reading books and newspapers when I'm not broadcasting on the radio.
I'm no spring chicken, and they say it gets more difficult to shift the pounds as you get older, so I really feel like I need to grasp the nettle and get on with it. I used to attend Weight Watchers, which has now rebranded as 'WW' because apparently the word 'weight' is taboo.
I loved being the only bloke in meetings, and the ripples of applause you received when you got a 'silver 7' after shifting half a stone. Sadly, I am now tipping the scales at 15 stone 5 and a half pounds, and my BMI of 33.7 puts me firmly into the 'obese' category.
I've always loved food, and there's not really anything I dislike, with the possible exception of marmite, which I've not tried since I was a child.
My wife Sofia has taken up the Joe Wicks Body Coach eating plan, and I'm joining her in sampling the recipes over the coming weeks. They seem to include a lot of red peppers and avocado, and very few chips, so it's probably a good thing for my waistline.
Coupled with exploring our wonderful parks and open spaces in Tameside as part of my daily exercise, I am really determined to do this. My first goal is to get my BMI into 'overweight', which entails losing 24 pounds. The last time I did that was on a Domino's Pizza order.
Sofia also loves her 'Slim in 6' DVD, but sadly as I get up for work at 4.30am, there isn't the time to fit this in before my morning show. Instead, I shall enjoy my daily walk whatever the weather, and hope to have some positive news for you by Easter on my progress! I do always feel better after a stroll, and have tons of clothes I'd love to fit into, should we be able to have a pint in the pub this summer. Back to that light at the end of the tunnel again.
Stay safe, and you can catch me every weekday morning on Tameside Radio from 7-11am, plus on Saturday afternoons for the Super Scoreboard show.