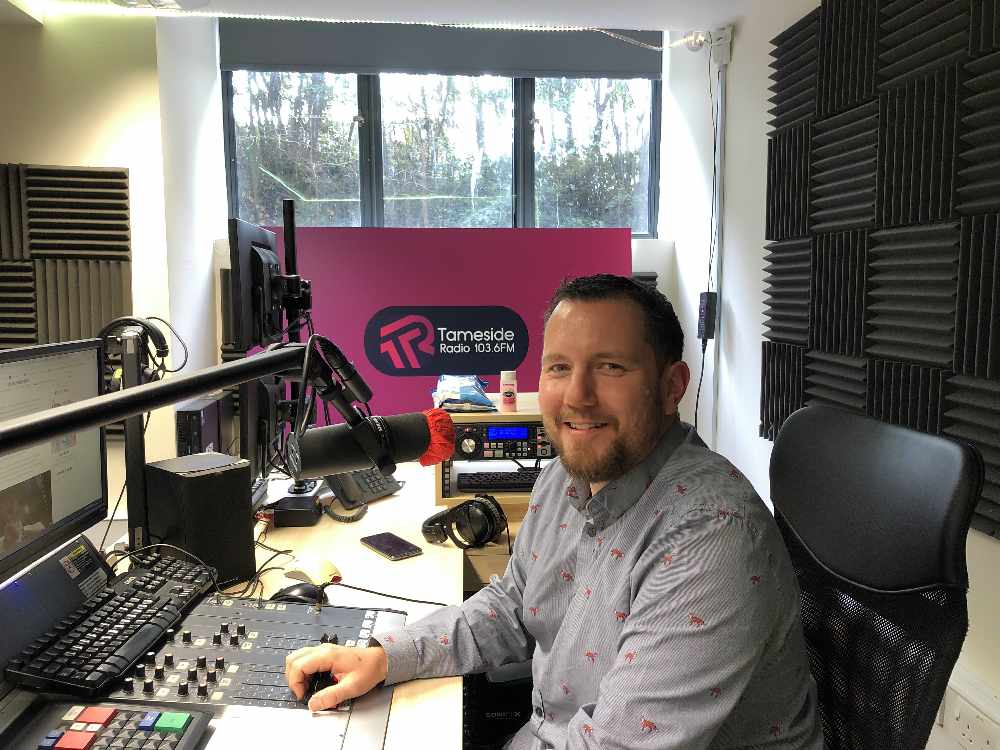 In his latest column for us, Tameside Radio Breakfast presenter Alex B Cann writes about a trio of treats that confirmed humour is needed to get us through these dark days...
The last snow has melted following a recent cold snap, and with daffodils and tulips in plentiful supply in the florists, it's fair to say we can dare to dream that spring is on its way.
The start date of spring 2020 also happened to be the date when I had a pint in the pub for the last time before lockdown, as it turned out. I've almost forgotten what hand-poured real ale tastes like!
With the first target being met in the vaccination roll-out programme, thanks to our amazing health service professionals and an army of volunteers, it's fair to say there are reasons to be cheerful.
The daily death toll and case numbers still provide much to be sad about, however, I wanted to write a little this week about a trio of treats that have confirmed humour is needed to get us through these dark days.
First up, Handforth Parish Council's chaotic Zoom meeting made a star of clerk Jackie Weaver, who has become Cheshire's answer to Britney Spears and even inspired a range of greetings cards, mugs and other merchandise.
Her cool stoicism in the face of hot tempered blokes imploring her to 'read and understand the standing orders' was extremely impressive.
If this incident sparks a greater interest in local politics, perhaps that would be a welcome development too. I'm fairly sure most meetings are not this hot-headed, mind.
Second, we had the worst food combination I've seen since marmite was invented... Heinz Beans poured over Weetabix.
Many big brands commented on this, and even the UK and US Embassies got involved in the conversation. West Yorkshire Police tweeted 'even though this is criminal, please don't ring us to report it', whilst York Minster boldly declared 'Jesus didn't die for this.'
Lidl, Yorkshire Tea, and countless others all gave their opinions too.
They say there's no such thing as bad publicity, and this has been borne out with a 15 per cent uplift in Weetabix sales at Sainsbury's since the row began.
It also gave us all a much needed smile.
And they say things come in threes, so I'm pleased to say the words 'I'm here live...I'm not a cat' will go down in history, after an ancient Dell cat filter accidentally got in the way of court proceedings in Texas.
Apparently the feline filter is decades old, and it's not entirely clear how Texan attourney Rod Ponton found himself speaking in a virtual courtroom through the eyes of a worried looking moggy.
It was apparently the default setting once upon a time on certain Dell laptops, although I've no idea why that would be deemed useful.
One blog reveals someone ended up having to take part in a job interview as a 'sad kitten', whilst others have written about how to remove the 'stupid white cat.'
The best part of the court case was that the others kept a straight face, whilst we all had a giggle at the sad computerised moggy.
With schools hopefully set to return next month (although by the time this newspaper goes to press, that may have changed several times), we're all looking for that much discussed light at the end of the tunnel.
In the meantime, it's cathartic to chuckle, and these three stories have certainly helped raise the weight of lockdown off my shoulders a little this week.
I'm not tempted to try the Weetabix combination, unless every other foodstuff runs short on the supermarket shelves.
But here's to hoping that doesn't happen.
Instead, my to do list this week includes catching up on It's A Sin, after so many people have recommended it to me, going for a couple of long walks inspired by the Tameside Council website of walks, and continuing my mission to clear my crime fiction backlog.
Only several hundred books to go before I can buy some more and feed my mild case of tsundoku (buying more printed material than you can ever hope to read).
My latest completed title is Lucy Foley's The Guest List...a real page turner, which I completed in a couple of days.
Have a good week.
You can listen to Alex every weekday from 7am to 11am and on the 'Super Scoreboard' show on Saturdays from 3pm to 7pm, on Tameside Radio 103.6FM.
Read more from the Tameside Reporter
Click here for more of the latest news
Click here to read the latest edition of the paper online
Click here to find out where you can pick up a copy of the paper