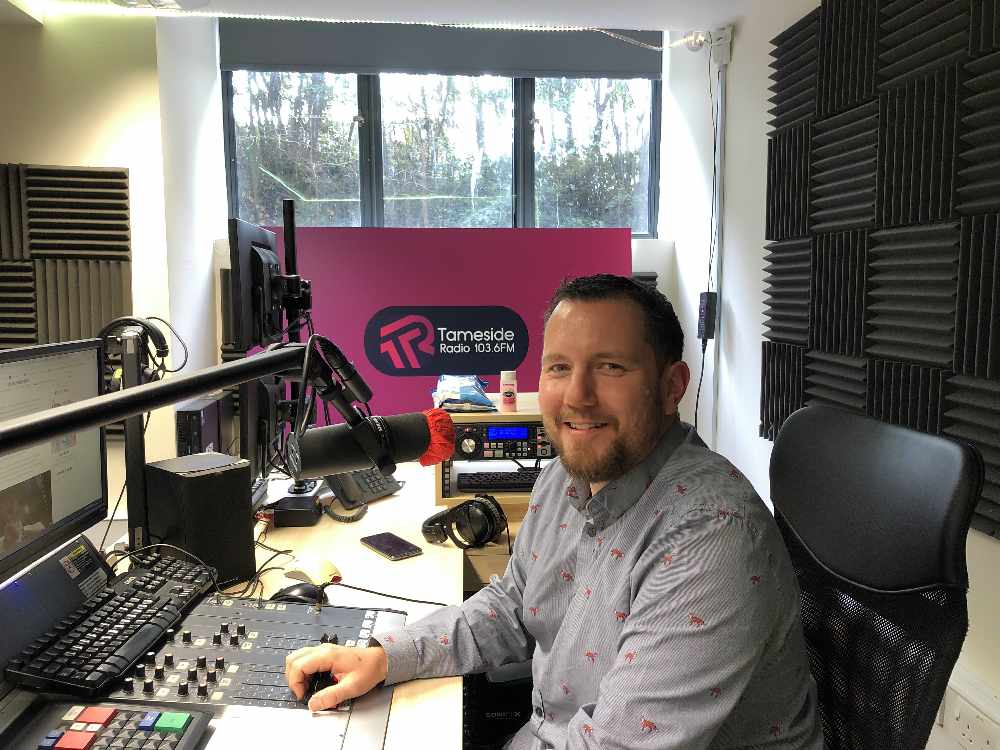 Remembrance, Christmas, politics and shopping locally all feature in the Tameside Radio Breakfast presenter's latest column for us.
Unless there's been a change of policy since this newspaper rolled off the printing presses, we are three weeks away from the end of 'Lockdown 2.0', as it's being billed.
Wales is already out of its 17 day 'firebreak', during which a man turned up at the supermarket in his underpants to do the weekly shop in protest at clothes being deemed 'non essential items.' Books were also taped off.
Strange times. It's all a learning curve I guess for governments around the world, who undoubtedly had a pandemic at the top of their emergency protocols for years, but didn't foresee the scale of the devastation this one had in store for us.
Remembrance
Tameside's towns marked Remembrance Sunday and Armistice Day very powerfully, and although it was unlike any other year, the wreath-laying ceremonies were no less poignant.
We also now have a result in the American election, as satire continues to compete with real life events.
We witnessed the bizarre spectacle of Donald Trump's lawyer Rudy Giuliani giving a terse press statement at a small garden centre, sandwiched between a crematorium and an adult book store on the edge of Massachusetts.
Apparently, a neighbouring luxury hotel was the intended location, but I'm unclear exactly what went awry. The landscaping centre is now cashing in with merchandise, including stickers, shirts and hoodies commemorating the dying moments of the Trump Presidency. I'm tempted by a 'lawn and order!' sticker.
Away from politics, I've started the 16:8 plan, where you're only allowed to consume food in an eight hour window, and 'fast' for the remainder of the time.
I'm assured this could help me achieve my weight loss goal of half a stone by the time we're falling asleep in front of Zoom calls to relatives on Christmas Day and stuffed full of sprouts.
I've only done three days, but it's going well so far. I'm trying to nibble on healthy snacks whilst watching The Chase, and staying away from the junk drawer wherever possible.
One thing that's working against me is the array of seasonal treats that continue to arrive on the shelves of essential shops, including the new M&S 'Santa's Yumnut', a strangely named cross between a donut and a Yum Yum. It's very tasty.
I've read this week that we can expect sausage roll crisps on the shelves soon, alongside a winter themed Cornetto and many whipped cream laden hot chocolate treats that always arrive around now.
I am trying my best to balance things out by regularly walking from Tameside Radio to Ashton Market and stocking up on fruit and veg, plus I'm drinking litres of water in place of the usual copious amounts of morning coffee as I present my radio shows.
Shop local
Speaking of the market, I saw a great sign walking into town this week which read: "NHS - Still Heroes. Now it's time to save Ashton and shop local."
The recent Fiver Fest was proof that spending a little extra locally in all our towns really does make a huge difference.
Many small businesses now have their own websites and click and collect services.
Finally for this week, my Christmas tree is up. I've saved this revelation for the end of the column, as I'm aware it may well inspire some Grinch-like reactions.
Surely though, after this year of ups and downs for all of us, no-one can get cross about some twinkling fairy lights and festive baubles?
Stay safe, and make sure you tune into my Morning Show on Tameside Radio, weekdays from 7-11am, plus the Saturday Super Scoreboard every weekend from 3-7pm on Saturdays.