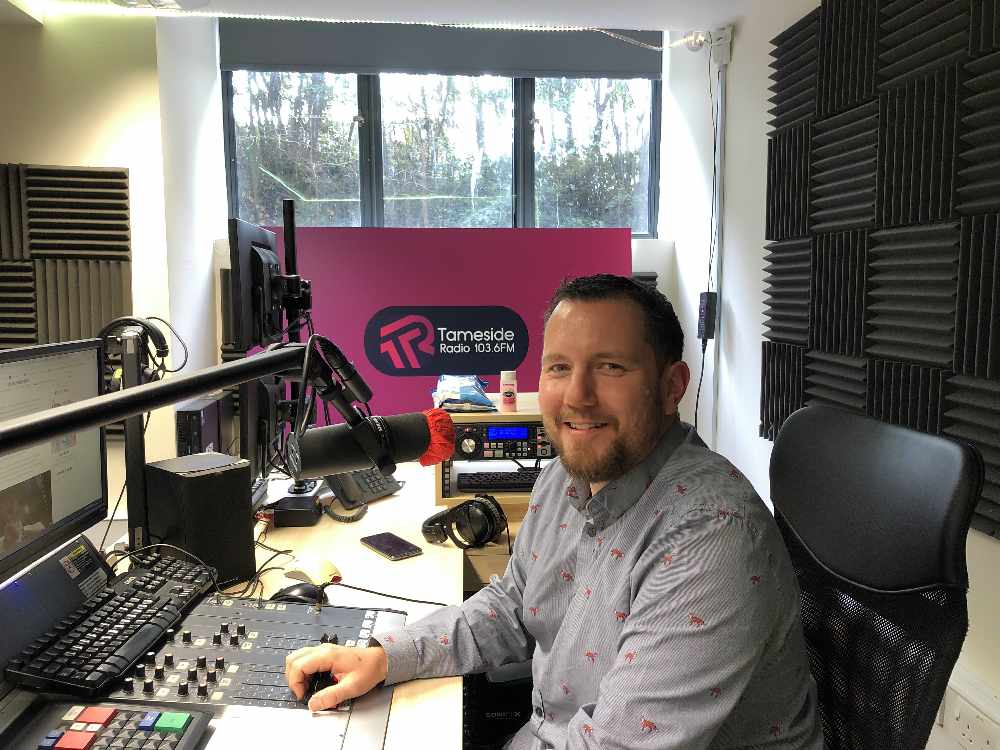 In his latest column for us, Tameside Radio Breakfast presenter Alex B Cann reflects on another week on air - and in the news...
By the time this reaches you, we'll already be back in lockdown. After all the wrangling, tears over tiers, and 'King of the North' titles (there's even a beer available named after Andy Burham at one Manchester brewery!) the country has been plunged back into a nationwide shutdown. But will things be the same this time round?
Early indications suggest some stockpiling has been going on at supermarkets. I haven't noticed much of it in the superstore opposite Tameside Radio, but in parts loo roll has been disappearing at a rate of knots.
The makers of Andrex even issued a statement assuring us they have 100 million rolls of the stuff piled up in their warehouse. Production of kitchen roll has also been increased by 23 per cent.
I remember reading a rather hilarious story back at the beginning of March, when a couple of brothers toured Tennessee and Kentucky in a silver SUV emptying stores of hand sanitiser, only to be lumbered with 17,700 bottles of the stuff after Amazon banned them from selling it!
I'm hoping most folk are fairly sensible when it comes to stockpiling this time.
As well as hopefully listening to Tameside Radio's morning show, what else will you be doing to look after your mental health? For me, it will be more reading.
There's a Japanese word which describes me perfectly - 'tsundoku'. It means the tendency to buy more books than you can ever have time to read. My groaning bookshelf and piles of reading material around the house will testify that I have a bad case of this.
I'm really optimistic that the extra time afforded by a new lockdown will enable me to tackle this literary mountain. Reading is great for the soul, and hopefully as a newspaper reader, you'll agree!
During the first lockdown, more banana bread was baked in the UK than we could ever hope to eat. I'm not sure if there's a Japanese word for this! I gather lots of people also learned a new language.
Perhaps now might be the time to dust off my old German text books and see if I can recall anything more than the word for black forest gateau. I somehow got an 'A' in my A level back in 1995, so it must be lodged somewhere in my brain!
Other suggestions include binge watching Schitt's Creek on Netflix. My wife watched the whole lot in little over a week, and tells me it is excellent viewing. The Emmy Awards agreed recently, showering the show with accolades.
Exercise is unlimited outdoors this time, unless you fancy playing golf or tennis. Perhaps you could join me in trying to lose half a stone by Christmas, which is my goal on the new Wednesday Weigh-In on the Breakfast Show.
Jigsaws and board games are also increasing in popularity, and garden centres are staying open.
Whatever you do, look after your mental health. Loneliness is a real risk during these times, and I hope Tameside Radio can provide some company during the challenge ahead. Finally, I'd like to dedicate this week's column to my good friend Julie Donaldson.
I'm off to fire up the laptop and watch some fireworks from the warmth of my living room. How very 2020.