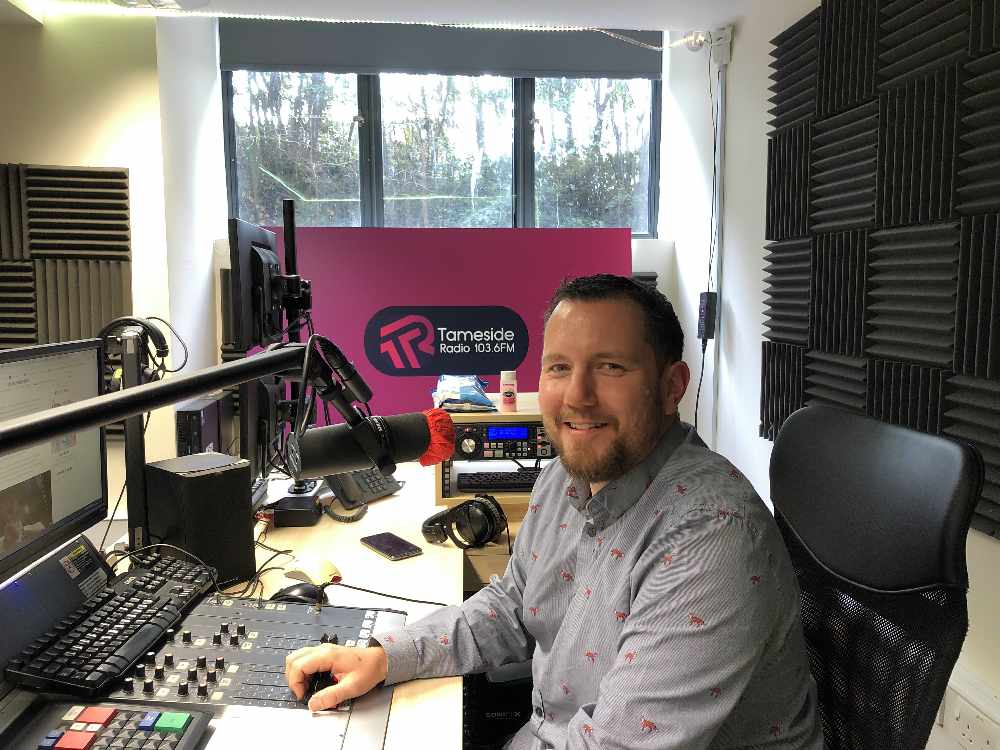 Tameside Radio presenter reflects on being by the seaside and who he's putting his money on for the Great British Bake Off.
I've been on a trip down memory lane this week. There's something about a day at the seaside that brings back lovely childhood memories, and I was fortunate enough to bag a couple of £1 Northern Rail tickets for my mum and I to enjoy the delights of Bridlington on Monday.
There is certainly no danger of the York to Bridlington line being part of any HS2 plans, as it takes just north of two hours to make the scenic trip, which takes in the delights of the Humber Bridge and then trundles into Bridlington on a route that's largely the same as it was in the 1840s.
Kudos to whoever looks after Bridlington station, as the explosion of colour from the plants and flowers make for a wonderful welcome into the town.
A lot of other stations on the railway network could certainly take a leaf out of their book.
This was the first time I've travelled by train since before the pandemic began, and it was a real treat to be honest. I've got another £1 trip planned tomorrow to Blackpool, and am really looking forward to it.
Bridlington really does have wonderful beaches, and I've really missed being by the sea. I'll be honest; I hadn't realised how much. We ticked quite a few items off the seaside day trip list.
Gold standard fish n' chips doused in salt and vinegar, with the imminent threat of a chip being swiped by hungry gulls soaring overhead. Waves crashing over the wall as the high tide rolled in, almost soaking us with salty spray from the North Sea. The fruitless £1 spent trying to win a cuddly toy on the teddy machines. And of course the neon lit 2p falls, which I've loved since long before Tipping Point was invented.
I also managed a first this week. Having worked on the Yorkshire Coast for two and a half years from summer 2003 until the end of 2005, I avoided being underneath a seagull when it emptied the contents of its stomach. That changed on Monday! They say it's lucky, but I'm not convinced. I might buy a Euromillions ticket tomorrow, just in case it's true.
Whilst the dodgems and log flumes were eerily quiet, there were plenty of people about, which was great to see. After so long staying at home, it was nice to get out and enjoy a great northern resort on a sunny September day.
In a lot of ways, our seaside towns got left behind in recent decades with the rise of cheap flights, but a recent huge queue to reserve chalets for the winter recently suggests they may be enjoying a resurgence. I do hope so. A bit of my heart will always be in Bridlington.
The town centre may be a bit shabby, but with some investment, it could be magnificent again. The beaches are gold standard. Bucket and spade sets, crabs and whelks, and lobster pots galore on the harbour... I love all of it.
Away from my rolled up trouser legs on the beach, there have been assurances this week that Christmas is definitely on. I'm sure we were told exactly the same a year ago, and that didn't quite work out, so I wish Government ministers would stop tempting fate. It's almost like turkeys voting for Christmas.
There are reasons to be cheerful, whether or not we get to tuck into pigs in blankets and sprouts with our families this December.
The Great British Bake Off is back on Channel 4, and my early tip to win is Tuesday's star baker Jurgen, originally from the Black Forest and apparently an accomplished trombone player. His lamp cake was incredible this week, and he also has rather impressive Denis Healey-style eyebrows.
Plus in a week's time, I'll be settling down with some salted popcorn and a large filter coffee to watch No Time To Die, the 25th Bond movie which apparently wrapped up filming almost two years ago. It will be interesting to see who might be in the frame to replace Daniel Craig with Betfred. More immediately, will cinema audiences flock in huge numbers to watch it on the big screen as multiplex owners hope? Or have we got too used to our sofas and big screen TVs with sound bars?
Much like coastal resorts, I am rooting for cinemas, and hope they flourish. Life would have a little less colour and sparkle without them.
Read more from the Tameside Reporter
Click here for more of the latest news
Click here to read the latest edition of the paper online
Click here to find out where you can pick up a copy of the paper