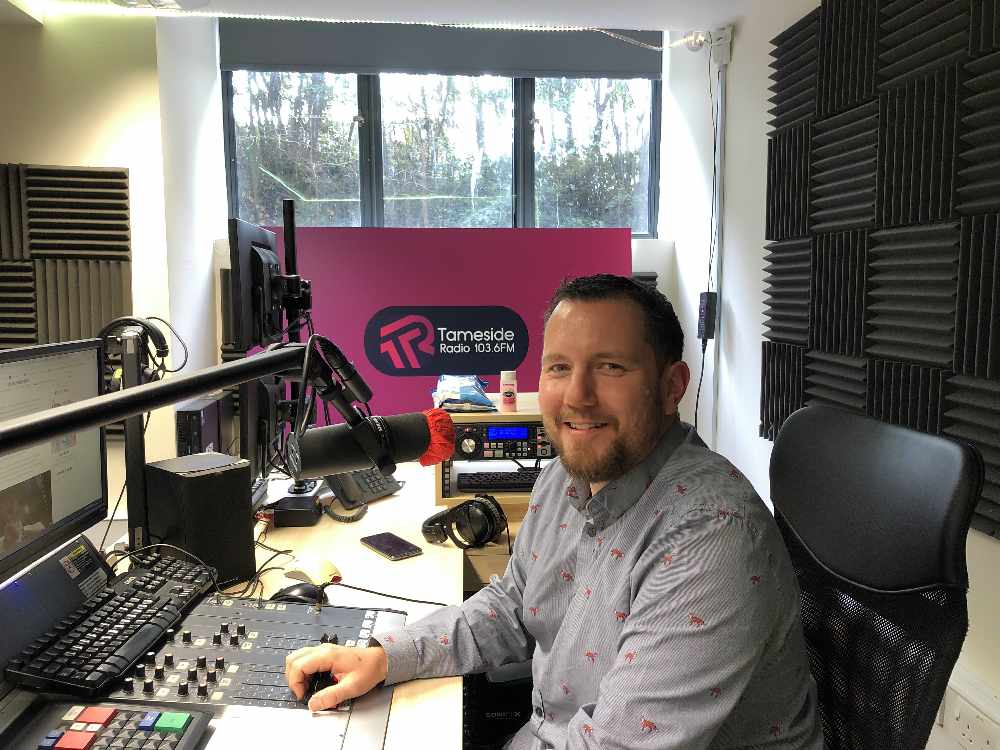 This week's column by Tameside Radio's Breakfast presenter features the return of socialising, having a clear-out at home, three signs that he's getting older and more...
It's been reassuringly quiet again for me this week on the social front, after an unprecedented two days with something written in the diary last week.
That first sip of Vocation beer at my local was fantastic last Thursday, even after walking several miles up an unrelenting hill!
A Greek salad, sticky toffee pudding and two pints certainly made up for the exercise en route. It was also lovely and warm, unlike today!
I still don't feel a huge pull towards socialising, and I heard an interesting discussion this week on the Times Redbox podcast, suggesting we might struggle when parties start back up again. Have we all lost the art of small talk?
Apart from comparing notes on whether we've been vaccinated yet, and if so which type, there hasn't been a huge amount to chat about in terms of life details lately.
I guess there is always the weather to fall back on, but I am quite relieved I'm not amongst the several thousand attending a test nightclub event in Liverpool tomorrow. For one thing, I've never really liked clubs, and I would feel very much like someone's dad if I went to one now!
I've just completed MJ Arlidge's latest book 'Truth Or Dare', which is due in shops on June 24. Full review in next week's paper, but if you like twisty crime fiction, it's definitely one not to miss. His character Helen Grace is one I've followed since the publication of Eeny Meeny in 2014. Not a series for the faint-hearted, but it's grippingly written.
In other news this week, we got a new single bed delivered for the spare room, after the old one collapsed a few months ago with me in it (too many profiteroles at Christmas!).
Sofia built it whilst I stayed out of the way, as DIY really is not my forte. We also took delivery yesterday of a skip, and my wife has embraced the spirit of having a good clear-out with vim and vigour. I'm a bit of a hoarder, so it's an interesting mix of styles.
I've managed to rescue my vast CD single collection, aside from a couple of Atomic Kitten ones that I've chucked in there.
A good sort out of stuff is cathartic, and I think the fact we've all spent more time at home over the last 13 months has given us more time to stare at the things we don't need. Perhaps it's made us realise too that there is more to life than flashy purchases, or maybe I'm just speaking for myself there.
The local elections are just a week away, and there has been much talk of redecoration in the national papers. I can confirm I'll soon be replacing our bathroom carpet with lino, but I will definitely be paying for it myself. I eschewed the chance to vote by post, as I still would like to experience that moment of democracy at the ballot box. It feels more special somehow.
Finally, three signs that I'm definitely getting older. A music discussion in the office revealed that Katie Catherall (whose column Women in Sport really is excellent, by the way) was born in the same year Beyonce's Crazy in Love and Black Eyed Peas Where Is The Love hit number one, and I spent my second year working full time in radio (2003). That made me feel ancient! My birthday number one was Donna Summer's I Feel Love, which was significantly longer ago.
Second, I bought my first nose hair trimmer. There seems to come a point where ear and nose hair sprout liberally. My dad warned me about it, but I didn't think it would happen to me until it did!
And finally, I was on a Zoom call the other day when one of the participants revealed he is the current voice of the speaking clock.
Introduced in 1936 long before Apple watches and smartphones, the service does still receive millions of calls a year. However, mention it to someone under 30, and the chances are you'll get a blank look. Nothing like that to make you feel ancient! Enjoy the Bank Holiday weekend, and don't forget your Long Johns if you're going to the beer garden. Another reference for our older readers there...
You can listen to Alex every weekday from 7am to 11am and on the 'Super Scoreboard' show on Saturdays from 3pm to 7pm, on Tameside Radio 103.6FM.
Read more from the Tameside Reporter
Click here for more of the latest news
Click here to read the latest edition of the paper online
Click here to find out where you can pick up a copy of the paper