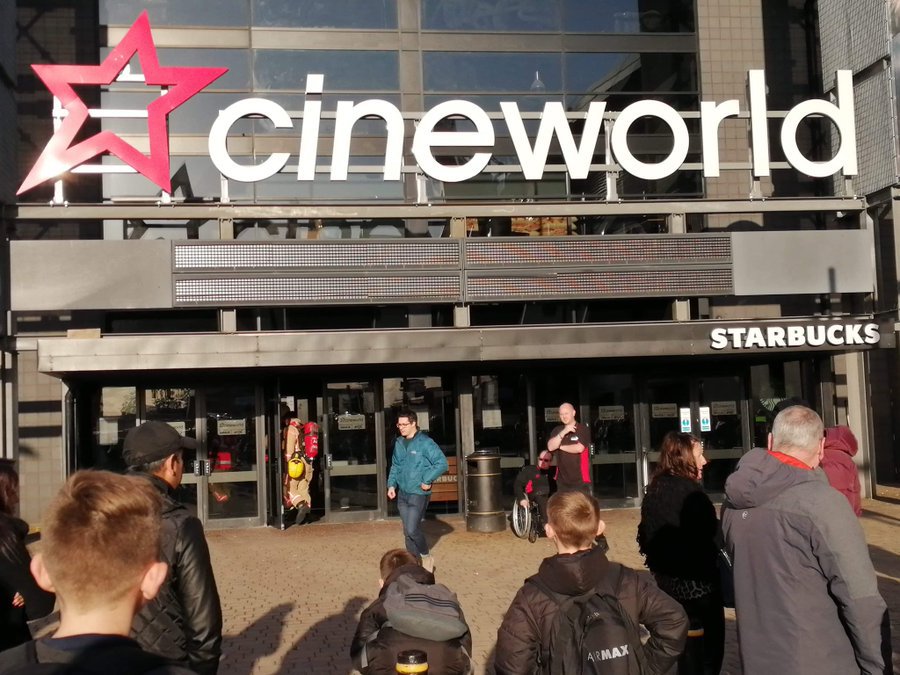 Tameside Radio presenter Alex B Cann looks ahead to some exciting cinema projects.
I'm in a bit of a pickle this week. I've not been to the cinema in the last seven days.
This is almost unheard of! I intended to catch The Railway Children Return earlier this week, but it dawned on me that I'm not 100% convinced I've seen the 1970 original. I don't get to say this often nowadays, but it was before my time! I think I've probably seen bits of it over the years, and certainly I've seen a theatrical version in York, but I plan to watch the first one on iPlayer before seeing the new film on Friday at Cineworld.
Taking a digest of reviews so far, the Guardian called it "amiable but predictable", and said it's an "ingenious tribute to the innocent, good-natured spirit of the original".
Little White Lies dismissed it as an "undemanding teatime frolic", whilst the Sun remarked it has "charm lacking in much 21st century fare for kids". I'll let you know my thoughts next week, and would love to hear yours if you've been on a journey to watch it on the big screen.
Looking ahead, tomorrow sees the release of Where The Crawdads Sing, a Reese Witherspoon co-production based on the best-selling novel by Delia Owens, which I'm told has shifted over twelve million copies. It's set in the dangerous marshlands of North Carolina, where a marsh girl grows up after being abandoned as a baby.
The trailer doesn't give too much away about the plot, which is a refreshing change from many I've seen lately, so I'm looking forward to reviewing this one in next week's column too.
Also on the horizon, more railway adventures courtesy of Brad Pitt's Bullet Train, which screeches into cinemas in early August after several delays to the release date.
Nope is the latest from visionary director Jordan Peele, whose Candyman remake I thoroughly enjoyed along with Get Out. And new on Netflix this weekend is The Gray Man, starring Ryan Gosling as a covert operative on the run from his former employers. It had a week long run at selected cinemas, including The Light in Stockport, and cost Netflix close to 200 million dollars.
The streaming giant desperately needs new subscribers, as the cost of living crisis results in many people paring back their subscriptions, many of which were taken out during lockdown when we all had much more time to watch the content. I'm going to try and watch this one on Saturday night, so I'll have a trio of reviews for you next week.
The only film I've managed to watch this week is The Rock, starring Nicholas Cage and Sean Connery. It's a 1996 classic set in Alcatraz, as the chemical weapons expert and former prisoner team up to prevent an army general (Ed Harris) from launching chemical weapons into San Francisco.
Fans of recent Michael Bay film Ambulance would enjoy its thoroughly over-the-top nature. It's also aged a lot better in a quarter of a century than I have.
In the meantime, happy movie watching! If you see anything on the likes of Amazon Prime or Disney Plus that you enjoy, do let me know by e-mailing alex.cann@questmedianetwork.co.uk.
You can listen to Alex every weekday from 7am to 11am and on the 'Super Scoreboard' show on Saturdays from 3pm to 7pm, on Tameside Radio 103.6FM.
Read more from the Tameside Reporter
Click here for more of the latest news
Click here to read the latest edition of the paper online
Click here to find out where you can pick up a copy of the paper