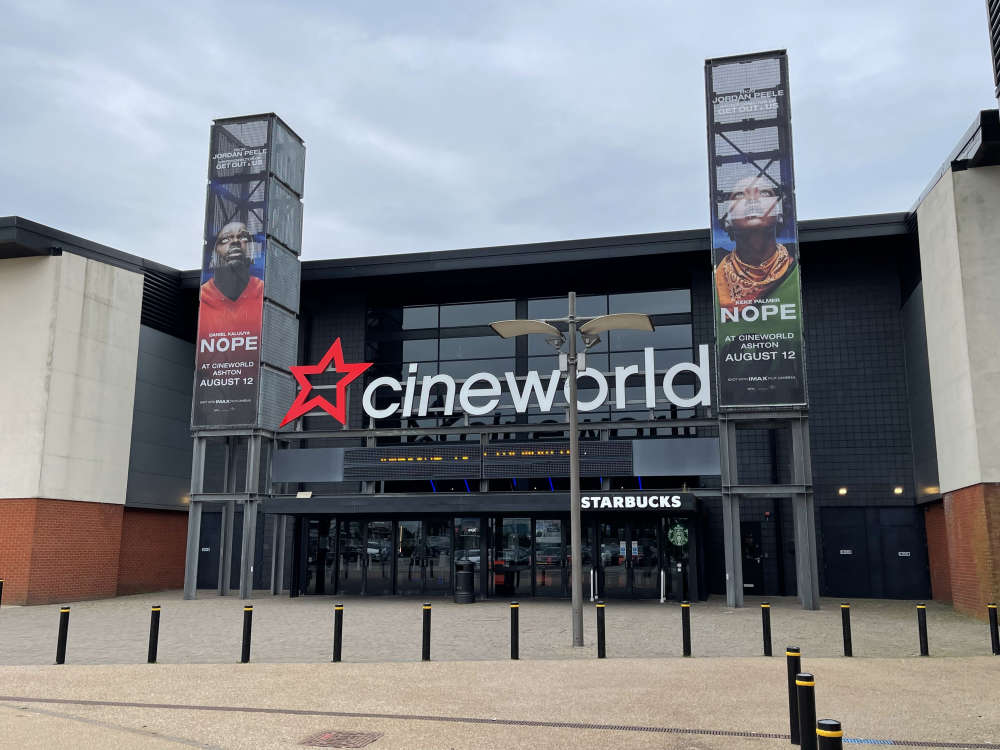 Cineworld in Ashton.
Looking for a short film to watch? Our film guru has some ideas for you...
I spend a fair few hours of my life at the cinema, and I wouldn't have it any other way! However, I have noticed the duration of many movies is now way over the magical two hour mark. Sometimes, you just haven't got a spare three hours, so I thought I'd give you a review this week of a 92 minute belter, along with a few other suggestions of films that you can get watched in an hour and a half, and get on with your day.
Boiling Point had a limited run at the cinema in early 2022, but sadly I missed it on the big screen, so I was delighted to find it streaming on Netflix. The whole film was apparently done in a single take, which is nothing short of remarkable. Stephen Graham is a stressed out head chef on the verge of a meltdown, as a busy December evening is made even more stressful by a combination of too many customer bookings, spiralling debt, a missed visit to see his son, a renowned food critic turning up to do a review, and the hygiene inspector being particularly visceral in the opening minutes of the film. This results in a downgrade to the swanky venue's all important Scores On The Doors rating.
I felt that all the actors in this film really got under the skin of their characters, so much so that I honestly forgot I was watching a movie. It was filmed in a real restaurant, and apparently the crew spent time with real staff to get to know their jobs, and all of that groundwork really pays off here. Ridiculous demands from rude customers, tension between the kitchen staff and front of house crew, and a potentially fatal allergy situation all combine to ramp up the tension literally to boiling point! Cleverly done and brilliantly scripted, I highly recommend reserving 90 minutes on the sofa to watch this one. Just don't ask for the lamb to be done well, as you'll risk the wrath of the kitchen.
Other ideas for short but excellent movies from me:
1) Easy A (93 minutes) - Emma Stone is always fantastic, and in this early outing on the big screen, she played clean-cut teen Olive, who decides to lie about losing her virginity. Things quickly domino from there, and this is a well written, genuinely funny romcom.
2) The Purge (85 minutes) - If you're a horror fan, the original Purge is a decent watch, based on the idea that all crime is legal in the US for a twelve hour period. The sequels have been patchy, although the most recent one The Forever Purge was a pretty effective, visceral takedown of Trump's America.
3)The Wedding Singer (96 minutes) - One I can watch time and time again. Billy Idol on a plane, the angry performance of Madonna's Holiday and Boy George being turned on. It's Adam Sandler and Drew Barrymore at their best. I also rather liked 50 First Dates, which is seven minutes longer, but another cracking romcom.
I'd love to hear from you. If you have a short film to recommend, E-mail me at alex.cann@questmedianetwork.co.uk, or tweet me @alexbcann. This week, I'm off to watch Bullet Train and DC League Of Super-Pets, so I'll have my verdict on those in next week's paper. Happy film watching!
You can listen to Alex every weekday from 7am to 11am and on the 'Super Scoreboard' show on Saturdays from 3pm to 7pm, on Tameside Radio 103.6FM.
Read more from the Tameside Reporter
Click here for more of the latest news
Click here to read the latest edition of the paper online
Click here to find out where you can pick up a copy of the paper