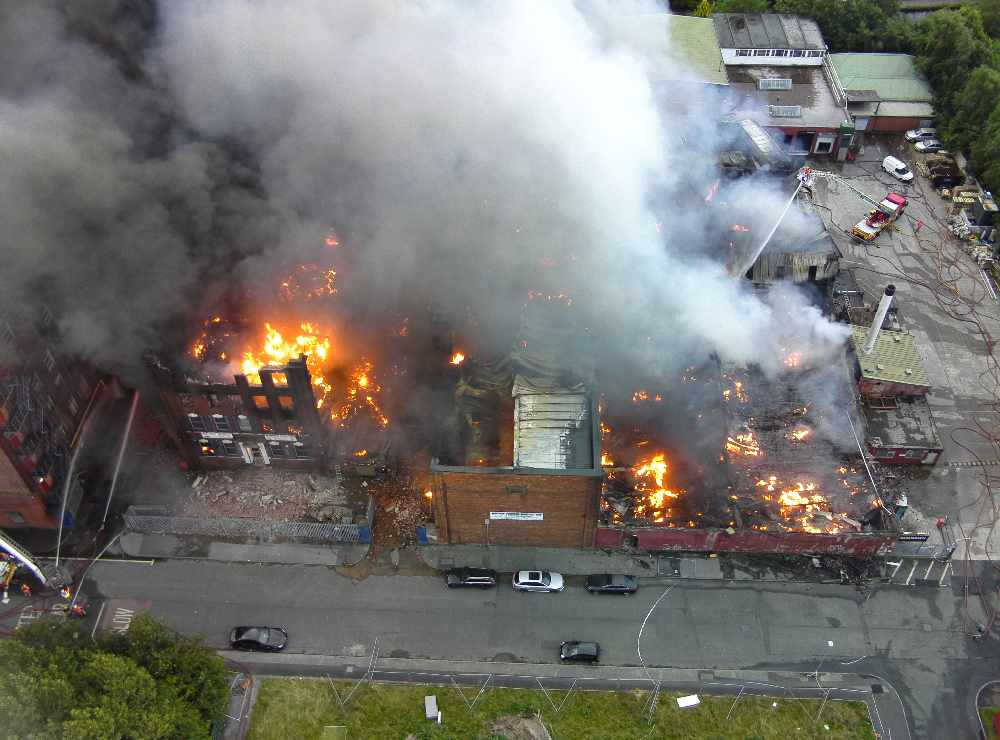 These aerial photos from Greater Manchester Fire Service show the damage caused by a large scale fire at an industrial unit in Ashton.
The fire began at around 3pm yesterday afternoon and quickly tore through the building, although everyone was evacuated before the fire service arrived. The flames spread to two other buildings, with all three involved having now partially collapsed.
Fire crews have made good progress through the night. Six engines and two aerial units are still present as active fire fighting takes place across the site. At the height of the fire, 75 fire fighters from across Greater Manchester battled the flames and power was cut to 50 properties. That has now been restored to all but those on Gibson Terrace.
Jason Rain, Group Manager for Greater Manchester Fire and Rescue Service (GMFRS), said: "Our firefighters have done an exceptional job tackling this large-scale fire over quite a long period of time – GMFRS have been on the scene since just after 3pm yesterday afternoon.
"The three mill structures affected have each caught fire and there is still active firefighting taking place. All three structures have suffered partial collapse and are unstable, so safety cordons are in place across the site.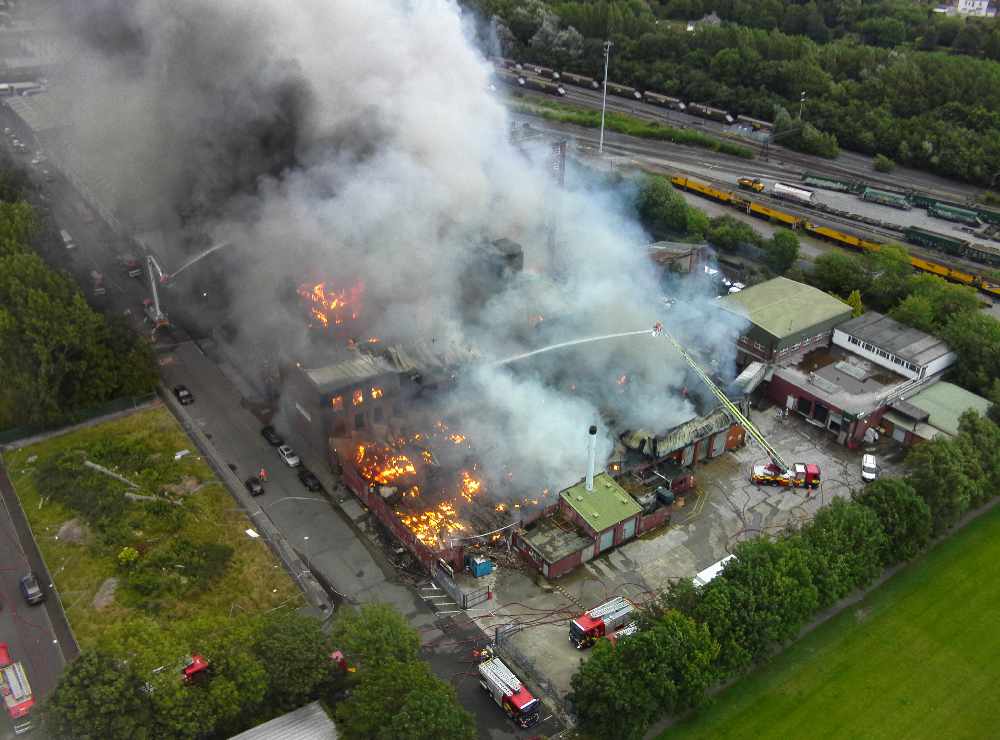 "We continue to fight the fire from the ground and above and are also monitoring the potential spread of airborne embers. I would like to thank local residents for their support and co-operation – roughly 50 local people were helped into alternative accommodation by colleagues from Tameside Council overnight and it won't be until mid-morning at the earliest before some are able to return home.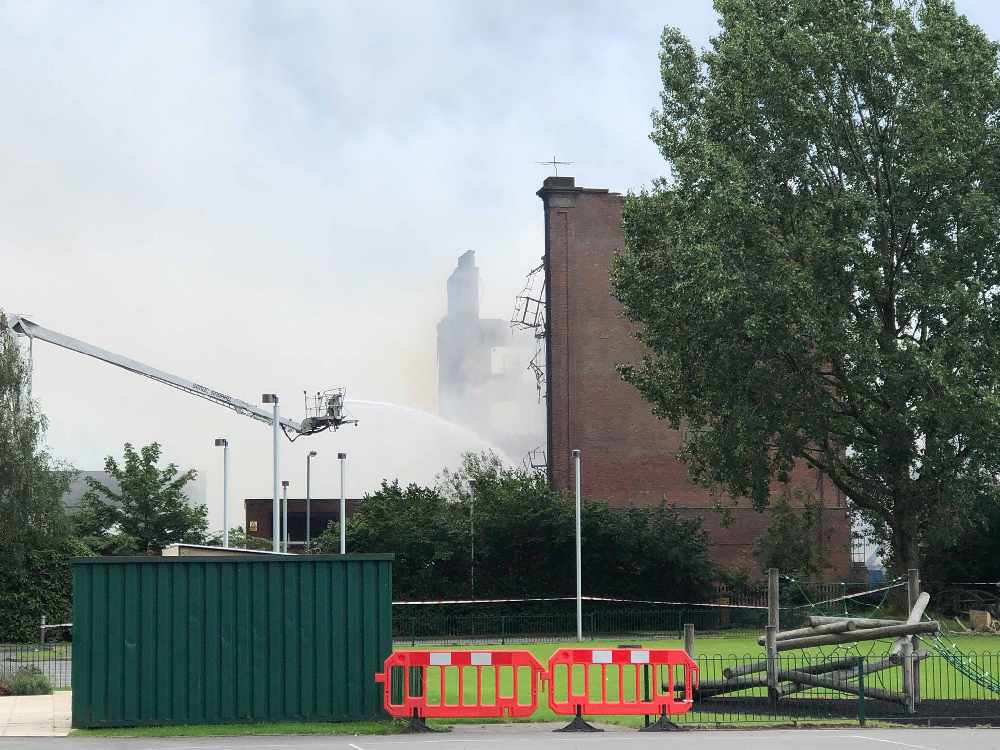 "It is too early at this stage for us to know the cause of this incident and we expect to remain at the scene throughout the day, damping down the fire and monitoring the site for hotspots."
If you have any health concerns about smoke, people are advised to contact their local GP surgery or NHS 111 for advice.
"Our firefighters have done an exceptional job tackling this large fire over quite a long period of time," says Group Manager Jason Rain.

We have been on the scene since just after 3pm yesterday afternoon. 💪

There is still active firefighting taking place across the site. 🔥 pic.twitter.com/p8hNbi3CWT

— Greater Manchester Fire & Rescue Service (@manchesterfire) August 7, 2019