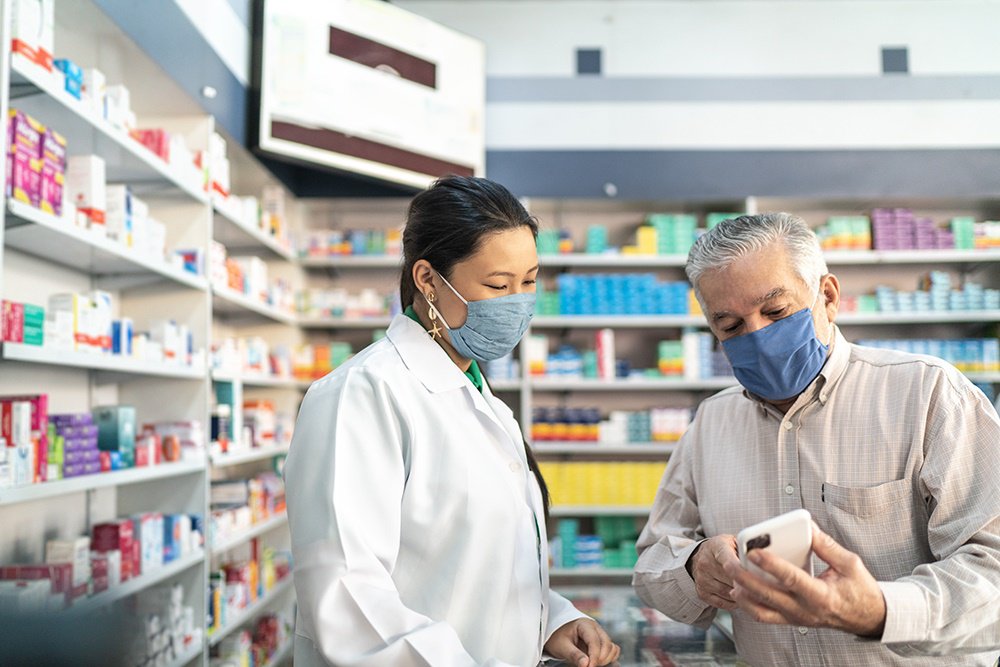 People in Glossop and Tameside are being encouraged to only order or buy medicines they need and only get them delivered if required, to help pharmacies meet supply demands this winter. 
The advice is to only order or buy the medicines needed, and to utilise the pharmacy delivery service if you have no other means of collection.
NHS Tameside and Glossop Clinical Commissioning Group say this will enable the service to meet the demands for delivery support to those who need help the most.
It comes as coronavirus cases continue to increase throughout the area and across the country.
Ordering medicines
NHS Tameside and Glossop Clinical Commissioning Group say medicine stocks are sufficient to meet all residents' needs - but is asking people to not stockpile medication, only ordering the prescriptions and buying the medication they need. This includes not ordering medicines early and sticking to ordering or buying the amounts of medicines they normally would.
People are also being urged to use online services to order repeat prescriptions, such as the:
NHS App, available on iOS and Android. For details search NHS App.
GP Online. Access is given by a patient's GP practice. Patients can choose who has proxy access (giving another person access to their GP online services). A GP cannot choose who can access information without the patient's permission.
Using proxy access to GP Online services may help people manage their care if they are not in a position to use it due to language barriers or health conditions which may prevent them from digitally accessing their records. It is also helpful to support anyone under the age of 12 who has repeated medications as it enables the parent or guardian to control on their behalf.
Getting medicines delivered
Amid the ongoing Covid-19 pandemic, there has been an increase in the number of people requesting the delivery of medicines. NHS Tameside and Glossop Clinical Commissioning Group say pharmacies are working around the clock to ensure that patients receive their medication.
Local people are therefore being advised to only use the delivery service if they have no other option to collect their medication.
Anyone showing symptoms of Covid-19 (i.e. a high temperature; a new, continuous cough; a loss of or change in your normal send of taste of smell) are asked to avoid going in to a pharmacy and ask a family member, friend, neighbour or other nominated person/local volunteer to collect their medicines in the first instance.
NHS Tameside and Glossop Clinical Commissioning Group Co-Chair Dr Asad Ali said: "We are all in this together. Please avoid stockpiling medication and only use the delivery of medicines service when you have no-one else who can help. This will help the service and system focus on the more vulnerable people in our communities.
"We also need to respect pharmacy staff who are providing an NHS service and deserve the same respect as any other frontline NHS worker."
For those most in need, there are a number of pharmacies in Tameside and Glossop offering the delivery service. For details visit https://www.tamesideandglossopccg.org/dom