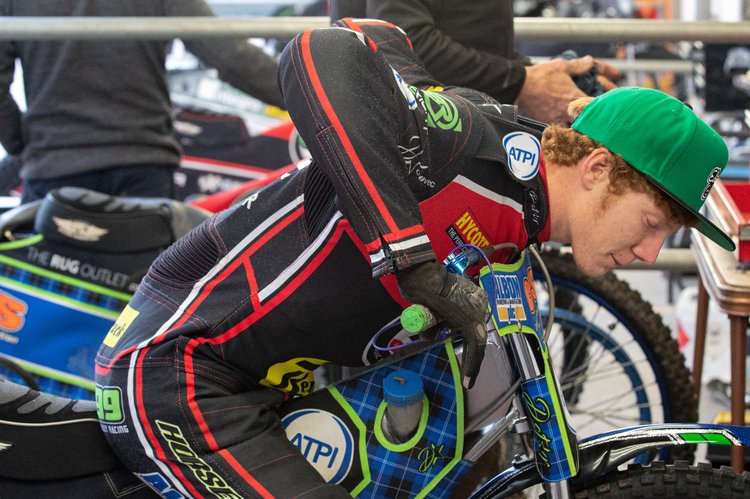 Belle Vue face one of the most crucial home fixtures of their Premiership campaign on Monday, August 12 when they face the Swindon Robins at Manchester's National Speedway Stadium.  
After a couple of weeks without a full contingent, the Rentruck Aces boast a their complete 1-7 with the return of Dan Bewley following a back injury, and the home debut of Nikolaj Busk Jacobsen.
The Robins also track a full team led by 2017 world champion Jason Doyle, and they're hot on the heels of the home team in the race for the play offs; with both teams currently in the top four.
But the crucial nature of the meeting will not add pressure to the Rentruck Aces, says team skipper Max Fricke: "We had plenty of time to build ourselves up to this so there can be no excuses.
"We have some work to do on our consistency away from home but at home, I think, we have been pretty strong for most of the season so now is our chance to prove that.
"Swindon will come here fancying their chances, but we have a goal in mind which only a win will help us achieve and as long as everyone does their bit, we should be on target to achieve that."
The fifth round of the Manchester Racing Academy Series, sponsored by Thorneycroft Solicitors, takes centre stage after the main Premiership action with several young British prospects on display.
The Rentruck Aces face Swindon at the National Speedway Stadium on Monday, August 12. Tickets available at the stadium box office on race night, or online at www.bellevue-speedway.com.
BELLE VUE V SWINDON – 7:30PM – MONDAY, AUGUST 12
Belle Vue 'Rentruck' Aces: Max Fricke (C) 9.24, Steve Worrall 6.19, Dan Bewley 6.37, Dimitri Bergé 4.78, Kenneth Bjerre 7.91, Jaimon Lidsey4.36, Nikolaj Busk Jakobsen 4.48; TM: Mark Lemon
Swindon 'CFS Filtration' Robins: Jason Doyle (C) 9.14, Adam Ellis 6.64, Tobias Musielak 6.36, Rasmus Jensen 4.51, Troy Batchelor 7.72, Ellis Perks 3.17, Claus Vissing 4.43; TM: Alun Rossiter
Report by Hayley Bromley
Picture: Dan Bewley is fighting fit and ready to go