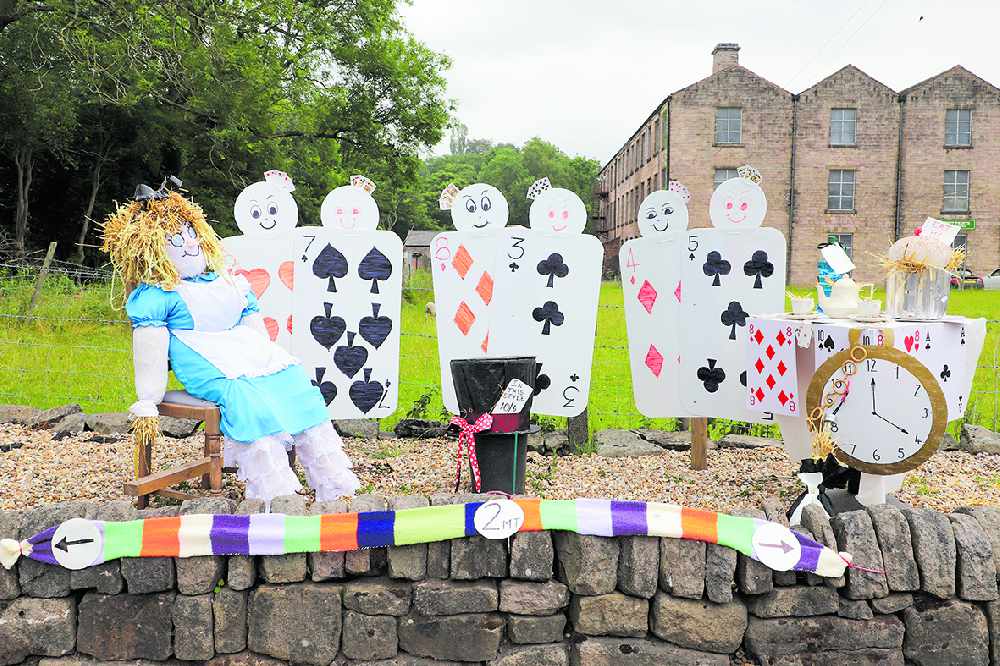 Residents in Broadbottom have welcomed some unusual guests this week as 'Alice in Wonderland' themed scarecrows appear around the village.
The annual scarecrow competition, run by Broadbottom Community Association, is an important part of life in the village, with many households taking part.
According to the late spring edition of the Broadbottom Quarterly, organisers "hope that this year's scarecrow festival will be a good event, even during a continued lockdown" and believe that "displays will surely add some interest to daily exercise routes."
The village scarecrow trail is available now which includes the locations of all 38 scarecrows.
With so many characters to choose from and the added rule of being able to display a keyworker scarecrow in light of the pandemic, Broadbottom residents did not disappoint with their creations.
Images by Nigel Wood
If you are visiting Lymefield Garden Centre or taking a walk around the area you may notice scarecrows who listen to government advice as Alice can be seen having a socially distanced tea party complete with card soldier guests and a knitted two metre stick.
Whether you are a resident of the area, or just driving through, there are some scarecrows that can be viewed from the main road. These include (but are not limited to) a Mad Hatter's tea party complete with crocheted animal party guests, playdough cupcakes and an NHS face mask for Alice as well as a Queen of Hearts scarecrow attached to the railings above Lower Market Street.
Further up the main road, villagers are taking on all angles of the theme with a keyworker scarecrow wearing scrubs and one of the card soldiers from 'Alice in Wonderland' on the side of a house on Mottram road.
If you are up for walking the trail, the side streets of Broadbottom also showcase scarecrow creations. From a display of the entire Wonderland story on Mill Brow to the Cheshire Cat on Gorsey Brow.
Here is a list of all of the locations you can see the scarecrows: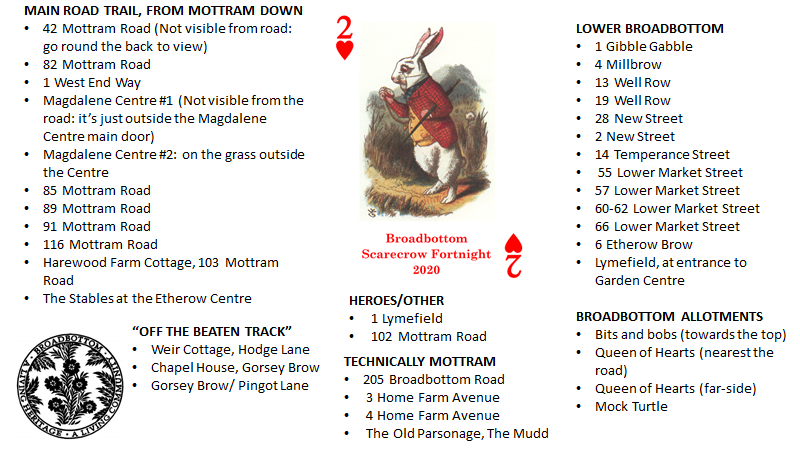 The scarecrows will be displayed until June 28 and the winners of the competition will be announced in due course.