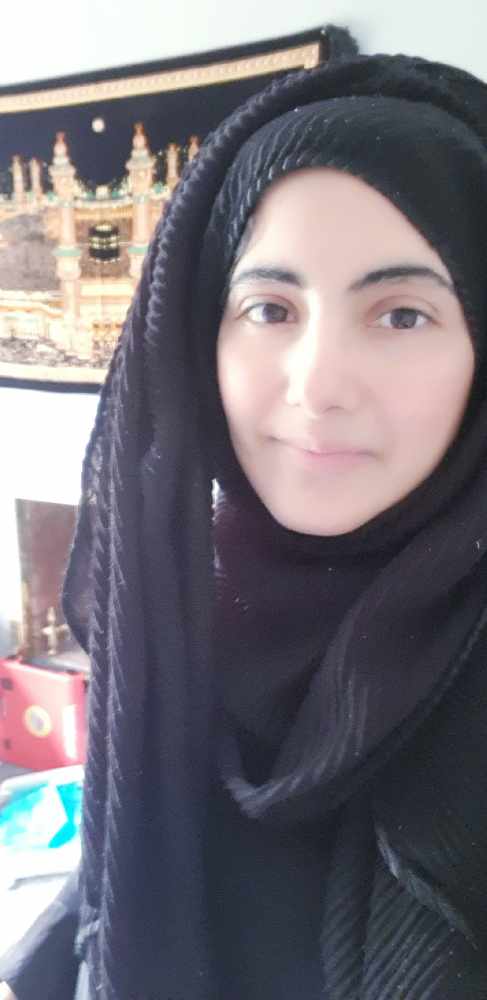 Eid al-Fitr, also called the "Festival of Breaking the Fast", is a religious holiday celebrated by Muslims worldwide that marks the end of the month-long dawn-to-sunset fasting of Ramadan.
This religious Eid is the first and only day in the month of Shawwal during which Muslims are not permitted to fast and is this weekend - Saturday, May 23 - Sunday, May 24.
Tameside Councillor Tafheen Sharif (pictured), who represents Mossley ward, looks at what has been a very different holy month of Ramadan for Muslims all over the world.
Things are very different for us all, in so many different ways, during these unprecedented times of 2020.
For Muslims around the world, we have just completed the holy month of Ramadan, a significant time for renewal and reflection.
During this time, families and communities traditionally come together and take part in the breaking of the fast (iftar) and offer prayers in evening at the Mosque (tarawee) with hundreds of others.
However, this year faith leaders across the world have agreed that we must remain at home, safe and sound, within the houses we live in.
Although it is different times, many Muslims would still have continued to practice the holy month with neighbours of all faiths or none - from leaving meals at the doorstep, preparing meals for the homeless, donating money to many causes (UK Muslims donate more than £100m during this month every year), and many other acts of kindness.
Islam teaches us about the importance of the community and to look after one another, to work towards common goals that will benefit us all, and for justice and equality.
In these challenging times, these values are more important than ever before as we work together through this pandemic.
The month of Ramadan follows with a huge celebration of Eid, which takes place this weekend. This is a joyous time for gatherings, congregational prayers and big family feasts, sadly none of which can take place this year.
Like many others, for the first time in my life I will not be with my parents and family for Eid, and I will find this tough.
But the lives and health of others, the protection of our fellow human beings, and to save our NHS, comes first.
Eid Mubarak.
Elsewhere, a video wishing Tameside a Happy Eid has been produced by the local community working with Tameside Council.
Khush Amdid, a local Asian Women's group, has worked with the council's arts and events team to produce a short video wishing the community 'Eid Mubarak', meaning blessed festival.
The video, which you can watch below, features families and people from the local Muslim community as well as elected members and council staff.
Tameside Council Executive Leader Cllr Brenda Warrington, who features in the video, said: "The video is a wonderful reflection of the community coming together in this time of social distancing to share and celebrate this message of goodwill.
"The council supports the Muslim Council of Britain (MCB) in their encouragement of a safe approach to celebrating Eid, including staying at home with families within own households and virtual celebrations and prayers so as to protect from the risk of Covid-19. The local community is showing remarkable resilience in these unprecedented times and I want to thank everyone for doing everything they can to protect themselves and others.
"I wish everyone a happy and peaceful Eid, enjoy your celebrations at home and stay safe. Eid Mubarak!".
Meanwhile, Greater Manchester Police has also released a statement ahead of Eid Ul Fitr.
It says: "We would like to thank everyone who has made sacrifices during this challenging time. As the Muslim festival of Ramadan comes to an end this weekend with the Eid Ul Fitr, we would like to thank those in our Muslim communities who have observed Ramadan safely, whilst adhering to the Coronavirus regulations and restrictions.
"We understand that this year's festivities have been very different because of the pandemic and this weekend people will have to mark this special occasion in an unusual way.
"In particular, we are asking people not to travel into Rusholme in Manchester and the surrounding areas this weekend unless your journey is absolutely essential. In previous years we know that celebrations have taken place in Rusholme and attracted people from far and wide, but this year due to the current Coronavirus circumstances we would appeal to members of the community not to travel to the area as per the government restrictions.
"There will be a dedicated policing plan in place over the weekend and officers will be working to ensure that everyone stays safe and that unnecessary journeys into the area are not taking place.
"We are also working closely with Manchester City Council and the Greater Manchester Council of Mosques and we will continue to encourage those celebrating Eid this weekend to do so safely and within their own homes. We wish you and your families a happy and blessed Eid Mubarak."