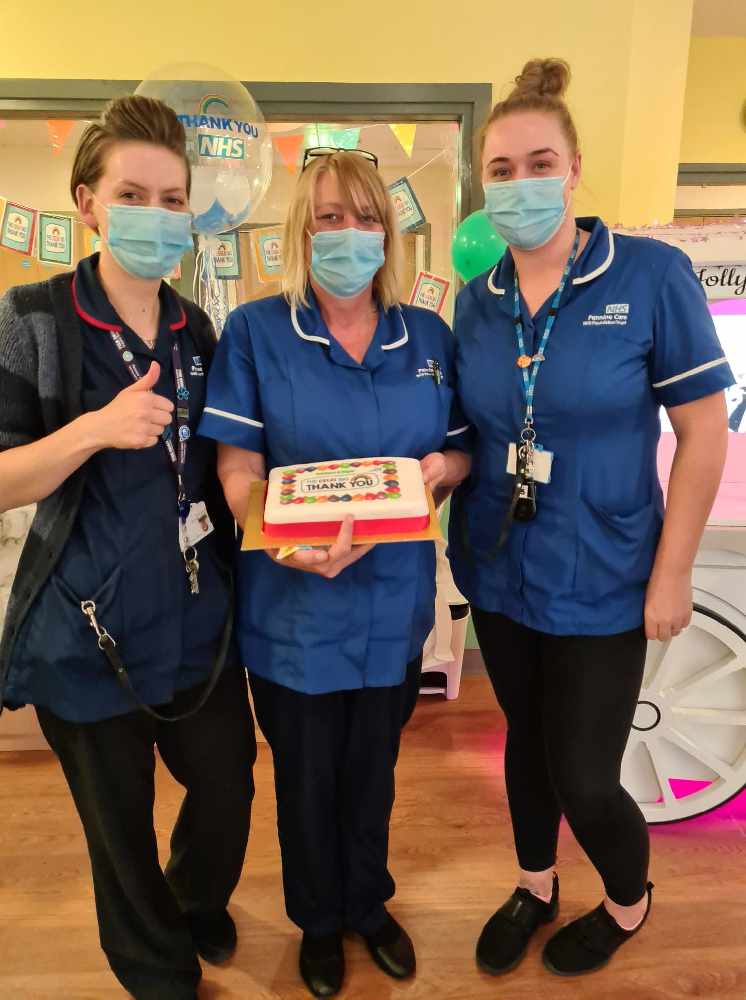 Staff at Pennine Care NHS Foundation Trust, which provides mental health and learning disability services for children and adults across Tameside, took part in the Great Big Thank You week. 
Throughout the week, staff including doctors, occupational therapists, porters, administrators, nurses and cleaners took time to celebrate, recognise and reflect on their own personal and collective achievements during what has been the most challenging year ever for the NHS.
Evelyn Asante-Mensah, chair at Pennine Care, said: "Saying thank you is such a small and simple gesture. With this in mind, we wanted to do something special to thank our staff; while acknowledging that it has been a difficult time."
Highlights of the week - which ran from 7 to 13 September - included a personal thank you message to all staff from the Trust's Board with a commemorative rainbow badge; a special thank you message from Coronation Street and Broadchurch actress Julie Hesmondhalgh, an online thank you board with generated hundreds of personal thank you messages, plus every member of staff received an extra day's holiday.
To end the week, staff also joined in a moment of reflection at 12pm on Friday 11 September, to pause and pay tribute to those who have tragically lost their lives or been devastated by Covid-19.
Chief executive Claire Molloy added: "In the face of so many challenges and worries, the help and support our staff have given to patients, carers, families, our wider communities and colleagues is inspirational. Every single person has played a vital role in helping to keep essential services safely running."
During the coronavirus pandemic, staff at Pennine Care have continued to deliver critical mental health and learning disability services ensuring the most vulnerable people in society received the care and support they needed both in hospital and in the community.
In total, since March, 526 new staff have joined - 131 of which were as a direct response to Covid-19, while 42,929 temporary shifts were filled.
More than 350 video and 10,500 phone appointments took place each week at the height of the pandemic.
Ninety-one existing staff were redeployed to new roles, and nearly 1.8 million pieces of Personal Protective Equipment (PPE) were delivered across the Trust's sites.
Main image:
Staff on Summers and Hague wards in Tameside celebrate the Great Big Thank You week.