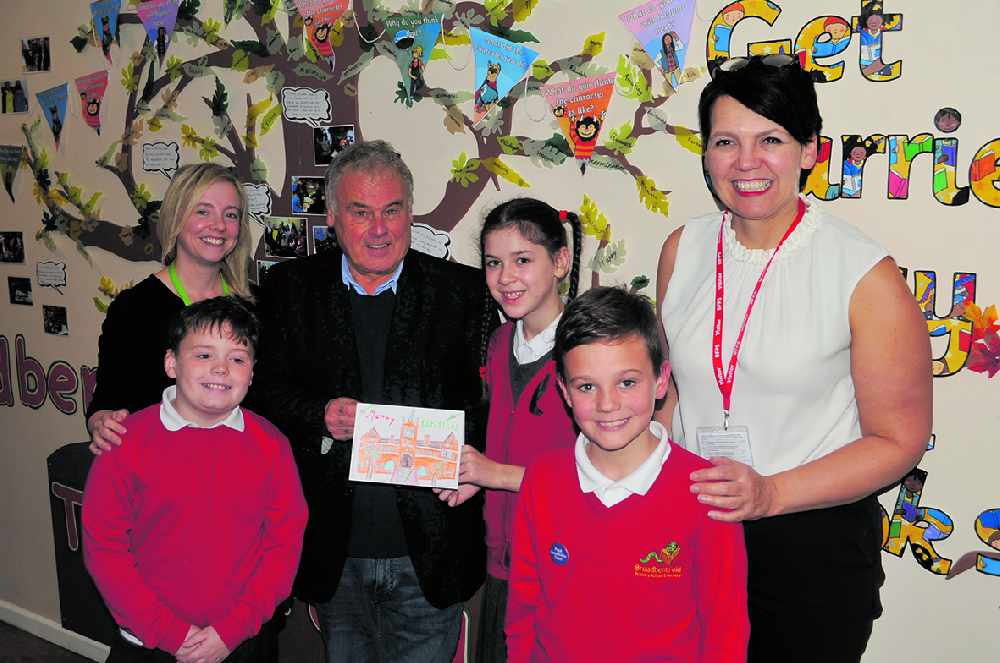 Dukinfield's town councillors have turned to local schoolchildren for inspiration in designing their Christmas card for 2019.
Last year, St Mary's Catholic Primary School challenged their children to design the card.
This year, children at Broadbent Fold Primary School took up the challenge, with Harriet Stafford's beautiful depiction of Dukinfield Town Hall chosen as the winner.
Her design will be sent to around 4,000 homes this Christmas from Dukinfield councillors Jackie Lane, Brian Wild and John Taylor.
Cllr Taylor visited Broadbent Fold last week to congratulate Harriet (pictured below) and thank all the children for their designs.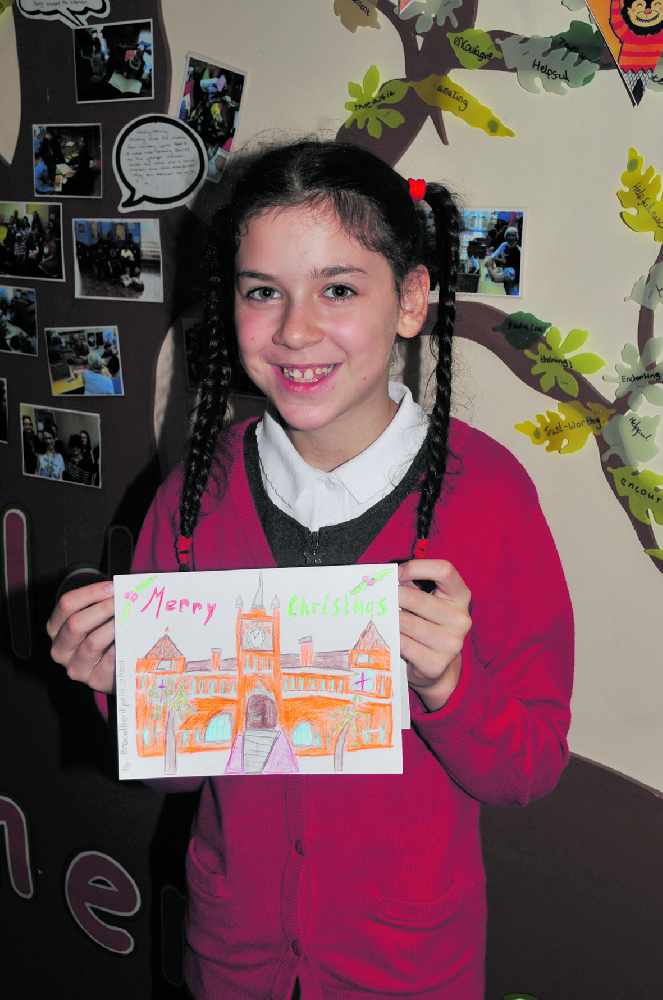 He was also greeted by Luka Ovenden-Edwards and Alex Cragg of the Pupil Leadership Team, who helped choose the winning design.
"Every year we will be asking a school in Dukinfield to design our Christmas card," Cllr Taylor said.
"Thank you to the talented children at Broadbent Fold for all their fantastic designs and congratulations to Harriet."
Meanwhile, Dukinfield Christmas light switch-on event will take place at the town hall from 6pm on Friday, November 22.
There will be carols from the Yew Tree Singers and the Adamson Military Band, while Father Christmas will be lending a helping hand on the night.