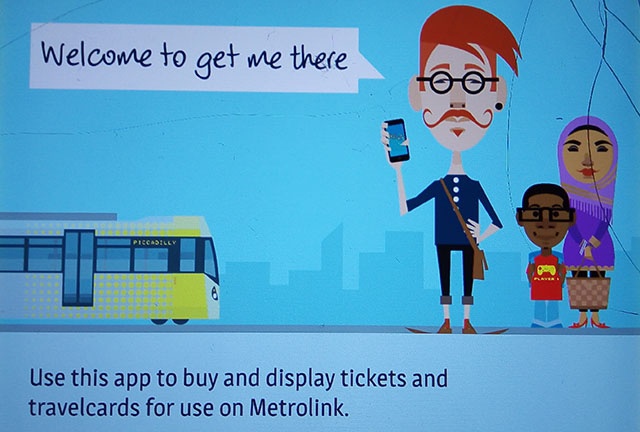 People who use the mobile ticket app when travelling by tram will notice a change from next week.
From Monday 15 June, single tickets will be removed from the get me there app.
Transport bosses say it's to help tackle fare evasion and "protect Metrolink for the future".
One-day, seven-day and 28-day travelcards can still be purchased on the app, while passengers who prefer to buy a single ticket are being encouraged to travel contactless using the smart readers on platforms.
Transport for Greater Manchester (TfGM) said in a statement: "We know that most of our customers are honest, but we also know that some passengers are travelling without a ticket and using the app to avoid a standard fare during a ticket inspection.
"At a time when we're seeking financial support from the Government to keep Metrolink running, we must protect revenue and make sure we can provide services for those of you who need to make essential journeys.
"If you do need to use Metrolink, you can still buy 1-day travelcards on the app, for less than the cost of two singles, as well as 7-day and 28-day travelcards. If you would prefer to buy a single ticket, the best option is to travel contactless.
"Just touch-in at a smart reader, with your contactless card or device, before you board and touch-out at your destination stop. We'll work out the single fare for the zones you've travelled through and you can download a statement at tfgm.com/contactless/my-journeys if you need a receipt."
TfGM is reminding people the current instruction from the government that people should only use public transport if they have no alternative - if they can't stay at home, walk or cycle where possible.
More information about the methods to pay on Metrolink can be found at https://tfgm.com/tickets-and-passes/where-to-buy-tram-tickets.
Anyone who has any questions or needs further help can contact TfGM on 03000 035 035. They are open 7am to 8pm Monday to Friday and 8am to 8pm on Saturday and Sundays.