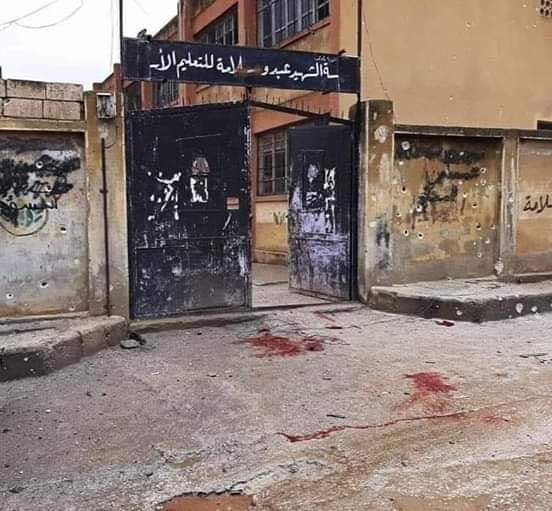 A Denton charity have been left in mourning after a school they support in Syria was bombed on New Year's Day, leaving five children dead and twelve injured.
Syria Relief, based in the heart of Denton, supported 2.4million Syrian's during 2018 with food, medical supplies and education.
Conflict in the country between government forces and various rebel groups has been raging since 2011, with over 350,000 estimated to have died as a result.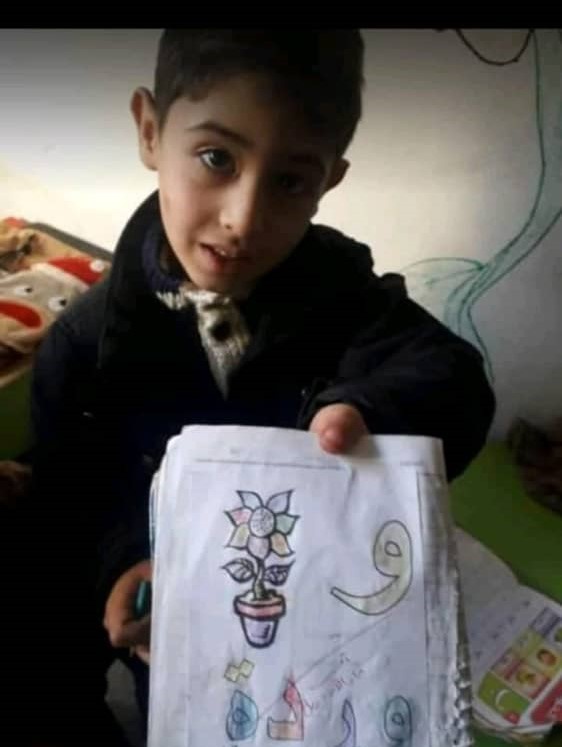 On 1 January 2020 a school they support in Idlib, in north-west Syria, was hit by a cluster bomb, dropped around 100m from the school. Yahya Sarmini, 6, Hour Sarjawy, 6, Abdulkader Shakoul, 9, Mohamed Abdulfatah Shater, 11 and Ali Meteb, 13 were all killed in the attack. 12 further children and other adults were also injured in the explosion, with one of the teachers needing both legs amputated due to the injuries suffered.
Head of Advocacy & Public Relations at Syria Relief, Charles Lawley, explained that incidents like this are sadly quite common. 6 times in the last 6 months, schools that the charity support have been hit by fighting and bombings, with almost three quarters of all schools in Syria having been affected. "It's absolutely tragic" said Charles "Imagine if a primary school in Denton had been hit by a bomb from the government?
"But, it's part of day to day life.
"In absolutely no ones mind is a school a legitimate military target."
The facility supports 1,000 children, who are all educated to a high standard. The charity strive to educate the children equal to the schooling they would've received before war started and educate boys and girls to the same level.
Many of the children taught at the school haven't known a time their country wasn't at war and Charles laments the loss of Syria's history and culture: "They've no sort of knowledge of Syria before the war.
"That's been their entire life - a war zone."
Work will now begin to repair the school and get the children back into education as soon as possible, but the charity are frustrated at how no effort is taken to avoid civilian infrastructure. "It's against international humanitarian law" said Charles, "but it's happening and nothing can be done about it."
In total, the charity support 259 schools across Syria. They provide teachers, the curriculum and supplies, all from their small base in Denton. The charity also support hospitals and refugee camps, sending doctors to camps in surrounding countries where they can train local medics and treat patients themselves.
Recent events, including the US strike on Iranian general Qassem Soleimani, have only raised tensions in the region and while it doesn't have an affect directly on Syria, the charity are worried about what it could mean for Syrian's who have fled to neighbouring countries. "Destabilisation in the Middle East really doesn't help at all.
"In Syria I can't see how it could get any worse, but for the refugees who have fled to neighbouring countries it's very difficult."
The charity rely on donations to keep doing their work and currently have two emergency appeals ongoing. Over £70million worth of aid was distributed by the charity last year alone.
The first is their winter appeal which helps provide supplies such as sleeping bags, food and fuel for those currently living in refugee camps. The middle east is diverse landscape and some camps can be at higher elevations where temperatures are low and water is scarce.
The second is the Idlib emergency appeal, which will directly help those living in the town. More information and a link to donate is available on their website at www.syriarelief.org.uk .