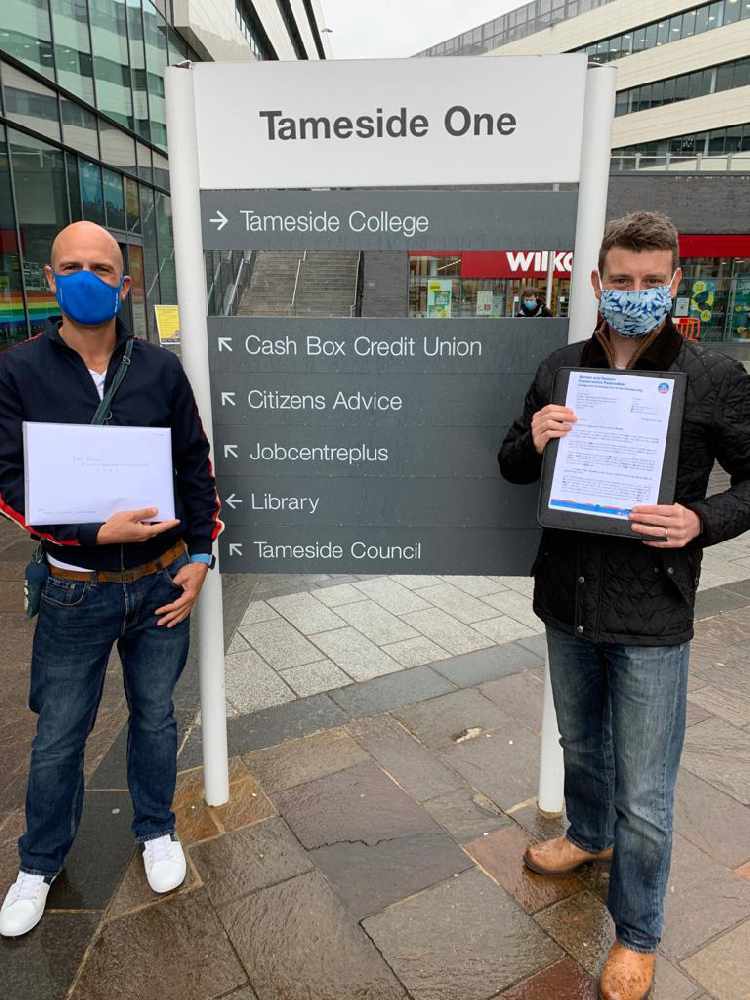 A petition signed by over 1,700 demanding fairer treatment for market traders has been handed into council bosses.
Traders at the indoor market were charged full rent throughout lockdown and now close an hour earlier than they did pre-pandemic.
The petition was organised by Tameside Conservatives and former candidate Dan Costello, who was approached by frustrated traders.
He had hoped to hand the signatures directly to Ian Saxon, Tameside's Director of Operations and Neighbourhoods, but due to the ongoing pandemic, he was unable.
Dan explained: "I know the offices are basically shut so we'd emailed Ian Saxon asking if we could have a meeting.
"To be fair he did come back to us, acknowledged our email and said they'll organise a meeting when we can.
"We said fair enough, we'll bring you the petition anyway so you can have it. I thought it really important that we presented it - it could be months before we have a meeting.
"It might not even need a meeting. If he reads and understands it all, I don't want a meeting just for meetings sake. I want him to be clear on what we're asking for."
Dan was delighted by the response, which saw over 1,700 come out in support for the traders. Dan said: "We're really plaid with it, I know the traders have been happy with it - having someone on their side."
Restrictions around the opening of shops were eased on July 4, allowing non-essential services to start trading again. Many have been left struggling and Dan says it's important to support them: "It's hard for these traders to survive. If Ashton Market doesn't survive, then neither does the town centre.
"We're not cage rattling for the sake of it, we want our traders to survive. All we're asking is that Tameside take a fair approach."
In a previous response Tameside Council said that they were working with traders to make it through such a difficult time and that "our markets' management has worked with businesses through what has been a challenging time for everyone."