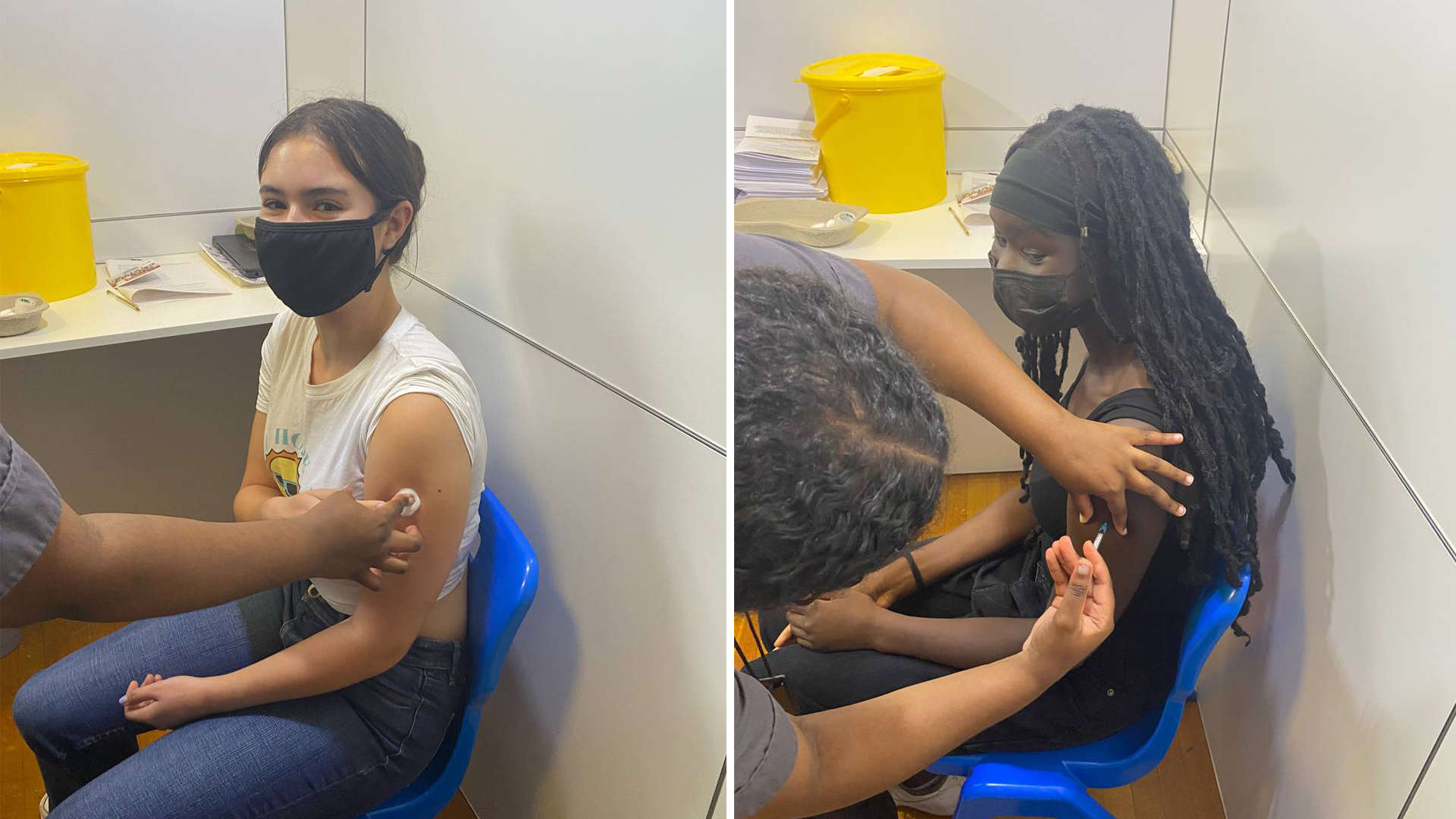 Grab a jab and get set for getting back to school, college, work and mates - that's the message from the NHS in Greater Manchester as jabs are being offered to 16 and 17 year olds.
With nearly 18 months of disruption to education, work and socialising with one another, young people's lives have been badly impacted by the effects of the pandemic.
But with the vaccine widely available, health bosses are hopeful that more teenagers will come forward and grab their jab and take advantage of the new rules that mean double-vaccinated (had the full course of vaccine with an eight-week space between the first and second vaccine and tested negative) adults will not be required to self-isolate if they are a contact of someone with Covid-19.
Double-vaccinated people of all ages will also face fewer restrictions around travel and events, as well as much less risk of serious illness for themselves and protection for more vulnerable family members.
Around 60 per cent of 18 to 24-year-olds in Greater Manchester have already had a first vaccination, with many more coming forward every day. Now they are being joined by significant numbers of 16 and 17-year-olds keen to take advantage of the vaccine.
Among those stepping up to get vaccinated were friends Violet Hayes, Leigh Hodgson and Giye Justin, all 16, who have just passed their GCSEs at The Barlow Roman Catholic High School in East Didsbury.
The three attended a clinic at Whalley Range High School in Whalley Range: Violet said: "I was keen to get the vaccine as soon as I could because missing so much time in school was one of the hardest things about the last year-and-a-half.
"I think that with so many teachers and older pupils being vaccinated, things will be a lot more normal. I can't wait to start studying for my A levels, and of course I'm looking forward to a much improved social life now we can properly get out again."
Leigh added: "I think that as young people we're not at as much risk from Covid, but it still would be horrible to get. I hope that the vaccine will help stop me getting infected in the first place, and also help protect my family at home."
The NHS has launched a new online site where people can search by postcode for their nearest walk-in vaccination centre.
The NHS is also very keen for older teenagers and people in their early 20s to get vaccinated if they haven't already. With A level and BTEC results recently issued, some students will be planning to continue their studies in other parts of the country.
And those leaving home are being encouraged to get their first Covid-19 vaccination sorted well before they depart, and then have their second (eight weeks after) close to their new residence.
Those who have already received a first vaccination eight or more weeks ago are urged to get their second sorted before they leave.
Christine Khiroya, Screening and Immunisation Lead at Greater Manchester Health and Social Care Partnership, said: "It is an exciting time for young people as they plan their next steps into further or higher education, or work. I would urge anyone eligible to take up their Covid-19 vaccine offer at the earliest opportunity. The vaccine is safe and will offer protection against the Covid-19 virus.
"Also, for anyone who has already had a first vaccination to get their second done as soon as eligible. So far more than 60 per cent of 18-24 year olds have had a first vaccination which is brilliant, but to get on top of the spread of Covid-19 and protect vulnerable people we need to up that figure and as quickly as possible."
Sarah Price, Chief Officer of Greater Manchester Health and Social Care Partnership, added: "Like all of us young people simply want to get back to getting out and about, whether that's attending festivals, clubs, cinema, sporting events or simply meeting up with mates. The vaccine gives them the opportunity to do that as safely and concern-free as possible."
Keep up to date with all the latest local and national developments here: https://www.questmedianetwork.co.uk/news/daily-coronavirus-updates/.