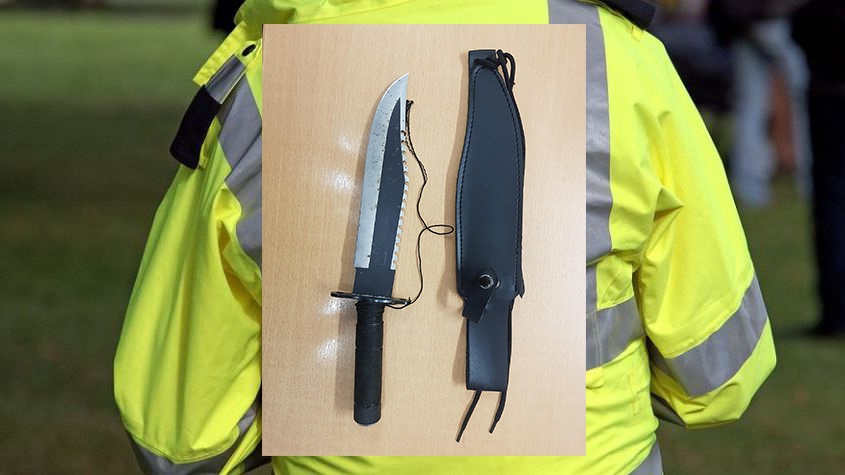 A 15-year-old boy has been arrested after officers chased him after a robbery and found this knife
Writing on GMP Tameside North Facebook page, they say PC James Pollit and PC Martin Jones were called to a possible robbery in progress.
When they got to the scene they found the suspect matching the description and chased him down as he fled on a push bike.
After catching him the searched him and unearthed the knife which had been tucked down his trousers. The bike he had been riding was also reported as stolen.