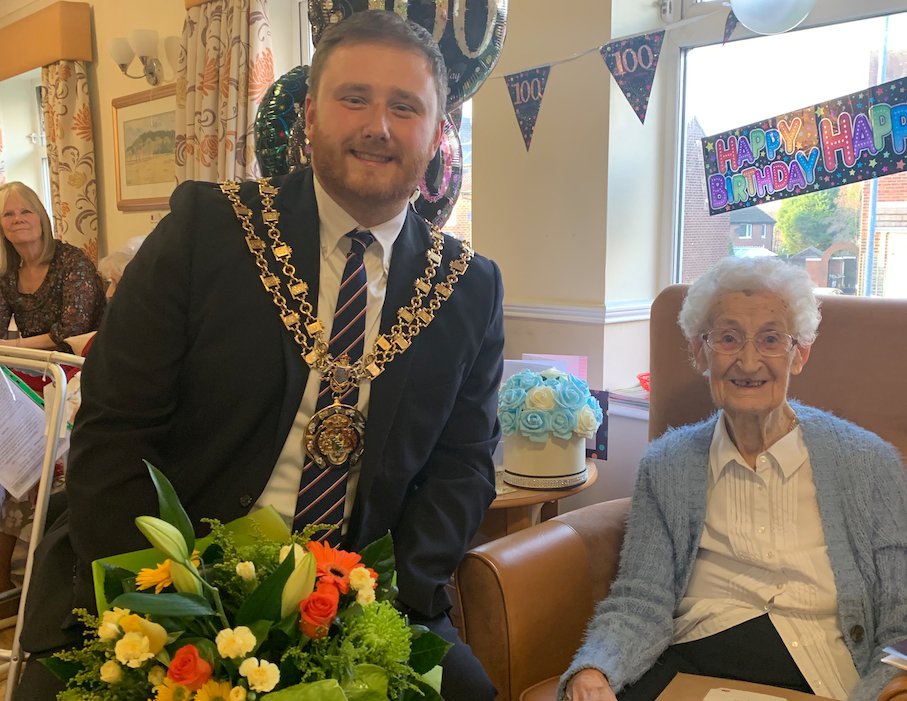 Cake, drinks and music was the order of the day at The Beeches Care Home on Tuesday, as the staff and residents celebrated the 100th birthday of Kathleen Meek.
Kath was joined by her family and friends for her centenary celebration, while the Civic Mayor of Tameside, Cllr Leigh Drennan, also visited to say happy birthday and present Kath with some flowers.
The daughter of Robert and Nellie, Kath was born in Leicester on November 26 1919.
When she became working age, Kath made equipment in the RAF, which is where she met her husband John, who went by the name Jack. The pair married in 1942 and have two daughters, Pamela and Susan.
The family moved to Dukinfield with Jack's job on the railways and Kath spent most of her working life in the canteen at Norweb.
Kath and Jack enjoyed holidays abroad to Spain and Italy, while Kath was also a dab hand in the garden.
She moved to The Beeches in March, where she's made a lovely group of friends and enjoys bingo, games and home outings. Kath also likes John Thaw programmes on the television and listening to music.
She says the secret to good age is a brandy in her coffee every morning!