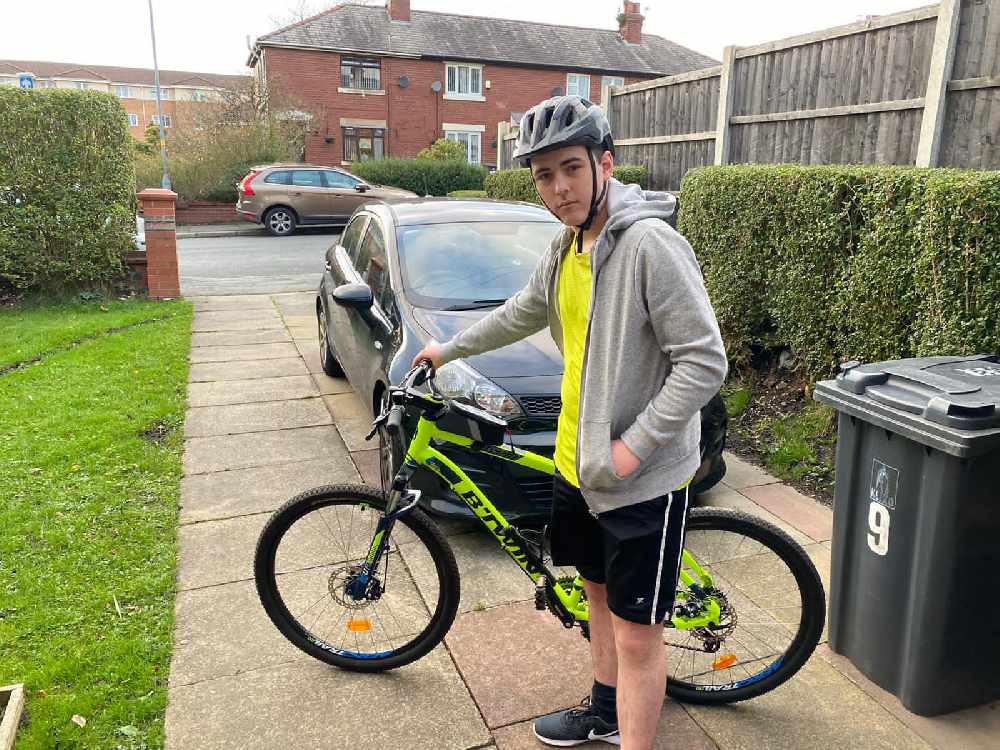 A carer worker from Dukinfield is taking on a mammoth 100 mile cycle to raise money for cause close to his heart.
Callum Sheridan is using pedal power to raise funds for the Christie to say thank you for the outstanding treatment they have provided his aunt with.
Earlier this year, she was diagnosed with a rare form of cancer and was sent to the Christie for treatment, something Callum and his family say they can never repay.
He's taking on the Cheshire Ring, a circular route around the areas canals and tow paths, which is sure to be treacherous in the winter weather. But Callum, a keen cyclist, says its one he's looking forward to undertaking. "I always do cycling" he said. "I'm always out on my bike. Any time I get before or after work I'm straight out on it, just trying to get some time in.
"I usually ride up to Werneth Low because its nice scenery. It's quite rewarding when you make it up there."
His training is already well underway, having been practicing for a Manchester to Blackpool bike ride that was sadly cancelled a few weeks back.
Callum is hoping that friends and family members are going to join him on parts of the route and is hoping to complete it all in one day. "It could take us all day pretty much" Callum predicted. "We'll start early in the morning. Usually when people do this they don't rush it - they do it over a couple of days and stay in tents - but I'm going to set off early in the morning.
"If it's dry it going to be much better because it's all along canals. If its wet we can work around it."
Callum was moved to fundraise due to his admiration for his auntie, who he says "does everything for other people before she does for herself."
"She's just a positive person. It's upsetting it happens to people that don't deserve it.
"Hopefully we can help make a change and she comes back cancer free in the future."
Callum's aim is between three and four thousand pounds, which will go towards supporting the work that the hospital do. Speaking about the Christie he said: "The help they've been giving her has been absolutely amazing. It's one of those things where they go out of their way to help people. We're trying to make it as big as possible."
You can donate to Callum's JustGiving page online, are if you'd like to join him on his mammoth ride, get in touch via Facebook.