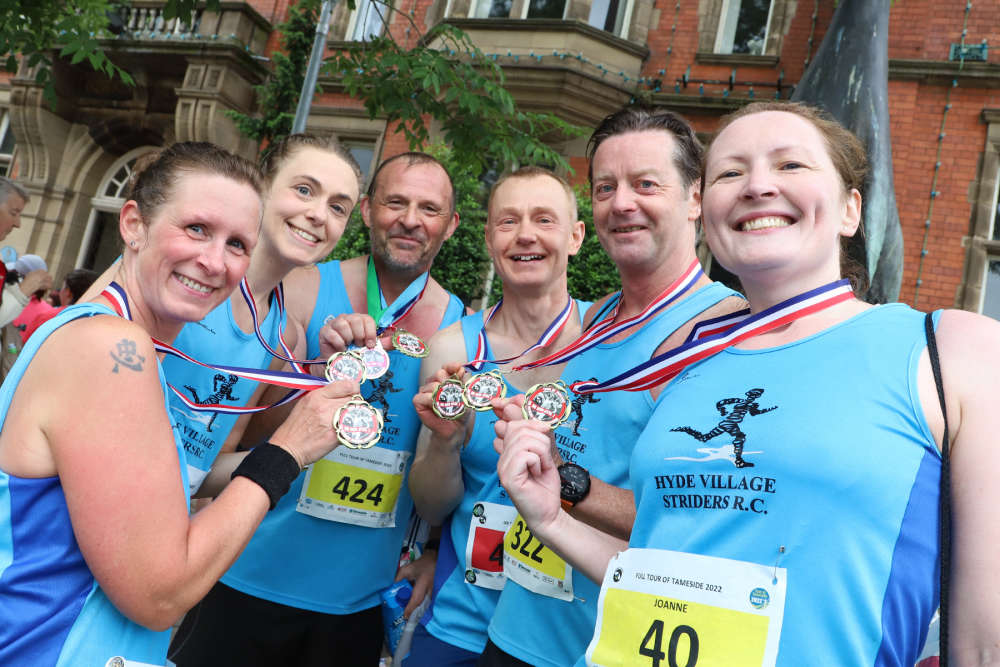 An iconic four day running event, the Tour of Tameside is back on the race calendar for 2023, and this year it will be brought to you by Quest Media Network.
Having been on board as media partner in recent years, Quest is beyond excited to gain further involvement into this wonderful community event, helping to make it bigger and better.
About
A completely unique event, the Tour of Tameside first took place in 1981. Here, it ran for 20 years until its end in the millennium year.
At this stage, runners would take on six varying races over a week, completing a double marathon in total.
This original setup of the Tour was the brainchild of Olympian Dr Ron Hill MBE.
Each year the Tour would welcome hundreds of runners, inviting international athletes to the Greater Manchester borough.
Runners craved the Tour of Tameside in the years that it ceased to run. So, in 2015 it was adapted and revived.
Decades on from its origin, the Tour remains as popular and as challenging and ever.
Your 2023 Tour of Tameside will be brought to you by Quest Media Network, comprised of the Tameside Reporter, Glossop Chronicle, Oldham Reporter and Tameside Radio.
The Tour will launch on Thursday 15 June and finish on Sunday 18 June, treating runners to an exhilarating week of activity.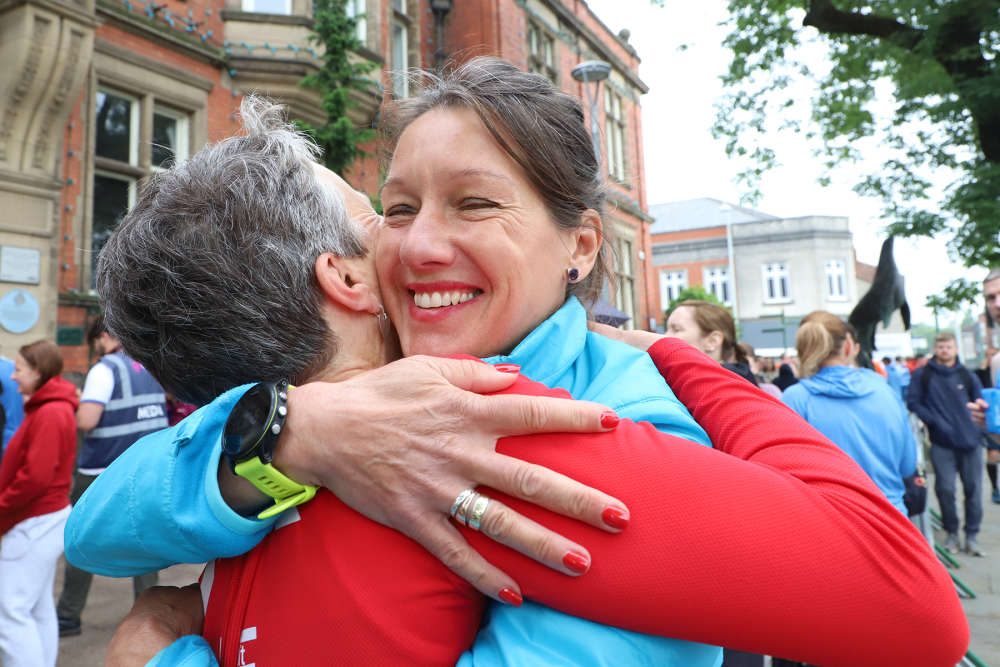 Races
Day 1: X-Trail 10k, 15 June
The Tour begins with the X-Trail 10k, taking runners on a journey through Daisy Nook and Park Bridge.
These country parks provide some breath-taking running landscapes and showcase the beauty of Tameside.
This route will test runners and set the pace for the next three days of running. Take part in a single race, or complete all four, and you will receive a commemorative medal for your efforts.
Day 2: Hell on the Fell, 16 June
Possibly the most iconic element of the Tour of Tameside, the Hell on the Fell pushes runners to take on a landscape filled with steep climbs and sharp descents.
Starting at Active Copley in Stalybridge, runners are taken on an incredible journey, covering the heights of Tameside's beautiful fells.
The area is known for its stunning views, and this race makes sure you won't miss a thing.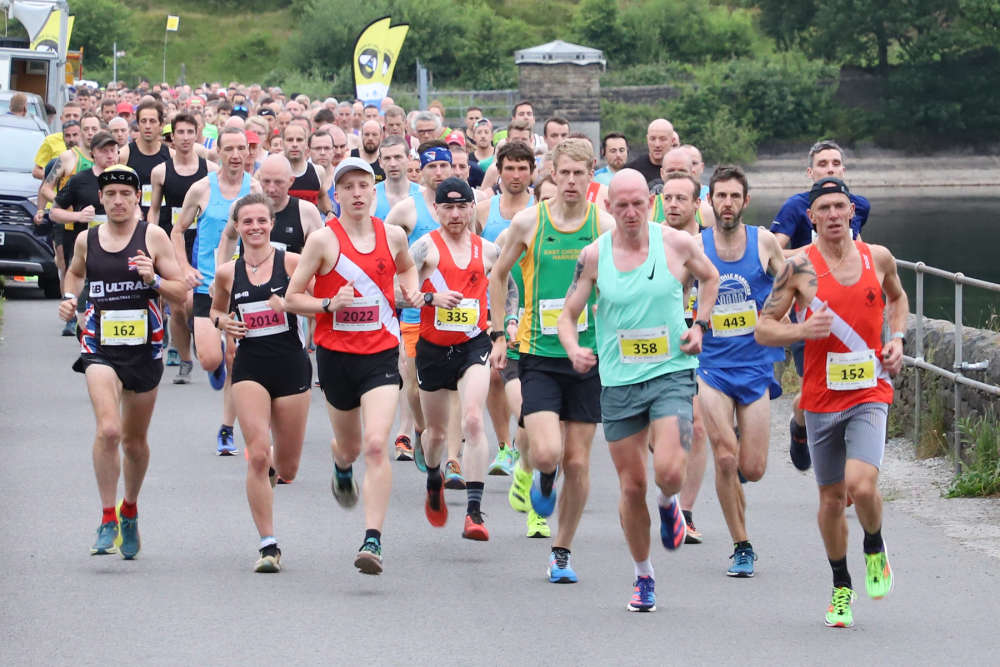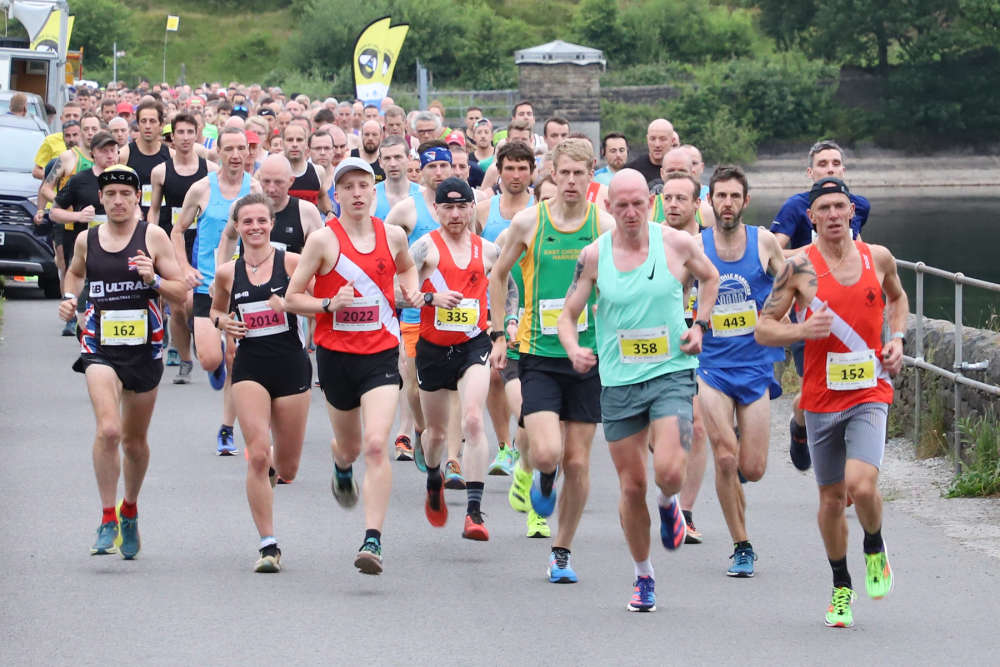 Day 3: Hero Half Marathon
Returning home on the Friday evening, runners head to bed before rising and shining for the Hero Half Marathon.
The 13.1-mile adventure in honour of NHS heroes takes you along the Longdendale Trail, ideal for achieving a PB time.

This course unites runners of all abilities. With it's out and back nature, faster athletes loop around on their journey back to the start, congratulating other runners as they do.
Day 4: The Dr Ron Hyde 7
In memory of the incredible Dr Ron Hill, the finale of the Tour of Tameside starts and finishes outside of the historic Hyde Town Hall.
This 7-mile route is the perfect end to a remarkable event, with crowds gathering to applaud those crossing the finish line.
There's always plenty to see on the final day of the Tour, with stalls and excitement for the whole family to enjoy.
Completing these four challenges is an incredible achievement for any runner, and the euphoric feeling you will experience on that final day is unlike anything else.
But whether you run a single race, or take on the mighty full Tour, you will be heavily congratulated by the community.
Seasoned runners, casual joggers, or people looking to start their fitness regime, we invite all members of the community to take on the Tour of Tameside this year.
You've plenty of time to train, so dust off those trainers, head out the door and perhaps join us for your first half marathon.
How you can play a part in the 2023 Tour of Tameside
To ensure amazing events like this run smoothly, we need the help of the powerful Tameside community.

Race Marshal – A race marshal plays an integral part in a race. They are on hand to help guide athletes round the course, pointing them in the right direction so they can focus on their performances.
But more importantly, they offer a smiling face and a clap as runners pass them. The role of the marshal is to keep spirits high during the race, don't be surprised if you have runners thanking you after for your efforts.
Water Station Marshal – A water station marshal will be located around the halfway point on the race. They will be helping by loading up the water station table and handing out drinks to thirsty runners.
Once all the runners have passed, you will need to check that all the water bottles have been dropped in the recycling bins and do a final clean-up of the area.
Finish Line Marshal – Runners will pass you with a huge smile on their face as you hand them their medal and a much-needed bottle of water.
You may also need to point runners in the direction of the event village after the race.
Photographers – We love to capture people when they are at their happiest here at Quest Media. If photography is something you love, we'd love to hear from you.

Videographers – Are you passionate about video? We pride ourselves on creating authentic, compelling video content and would love you to help us to achieve this at the Tour of Tameside.
Social Media – Fancy coming down to the Tour to help us keep our followers updated via social media? Get in touch to see how your work can help us connect our community.
Anyone who volunteers at the Tour of Tameside will be offered a free race place, allowing them to enter another Tour race, the Preston 10k or the Ron Hill Accrington 10k.
Contact events@questmedianetwork.co.uk or call 0161 3790240 to register your interest.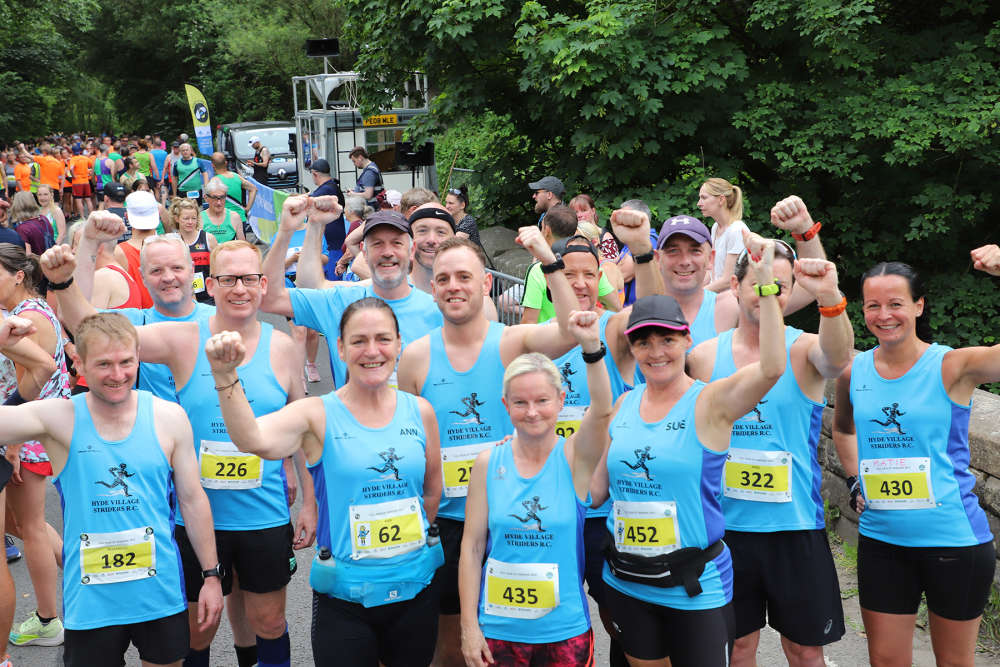 Enter the Tour of Tameside 2023 now, available at the 2022 price.
Full Tour: Non-affiliated runner - £70 Club runner - £68
X-Trail 10k: Non-affiliated runner - £20 Club runner -£18
Hell on the Fell: Non-affiliated runner - £20 Club runner - £18
Hero Half Marathon: Non-affiliated runner - £23 Club runner - £21
Dr Ron Hyde 7: Non-affiliated runner - £20 Club runner - £18
We are also seeking sponsorship for the Tour of Tameside
The success of any event rides on the back of its sponsors. Not only do our sponsors benefit from the fantastic exposure the Tour can offer their brand, they are also making a real difference, as without their involvement this event simply cannot happen.
If you would like your business to be a part of, and support this historic event, then please get in touch.
Keep an eye on our social media, our website and in print to stay up to date with all the latest Tour of Tameside news.
Want more local sport stories?
Head to https://www.questmedianetwork.co.uk/news/sport/ to see more of our coverage - from community and non-league football to local and county cricket, boxing, athletics, basketball, Esports and golf.