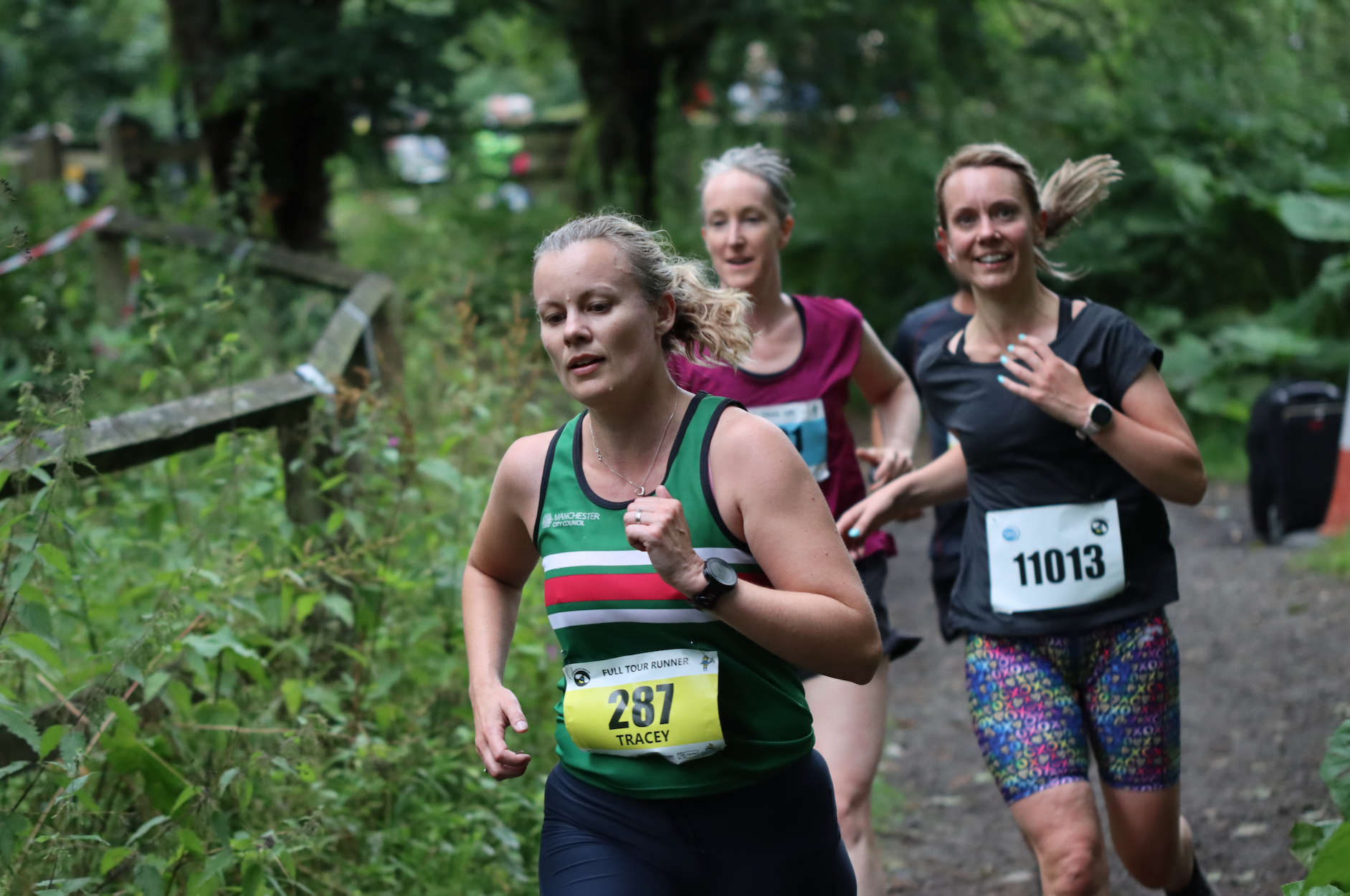 The Tour of Tameside is rapidly approaching and soon runners will be gearing up to tackle the momentous four-day challenge.
Whether you're planning to aim for record times over the courses, or just cheer on the athletes, there's something for everyone to enjoy at this running festival.
Led by the Running Bee Foundation, everything has been planned to perfection, meaning all you have to do is turn up and enjoy a running challenge.
Making their way to the race HQ on the day, runners can access bag drops before heading out to enjoy a warm-up led by Active Tameside.
Day 1 – X-Trail 10k
The Tour kicks off on Thursday, 16 June, taking runners on a journey through the X-Trail 10k. Taking place within Daisy Nook and Park Bridge, these country parks provide some breath-taking running landscapes for an exhilarating run.
This route will test runners and set the pace for the next four days of running. Take part in this single race, or complete all four, you will receive a commemorative medal for your efforts.
Day 2 – Hell on the Fell
Friday's event, Hell on the Fell, is possibly the most iconic element of the Tour of Tameside. It's runners against the landscape, on a course filled with steep climb and descent.
Starting at Active Copley in Stalybridge, runners are taken on an incredible journey through the climbs and fells, a true achievement for any athlete.
Day 3 – Hero Half Marathon
Returning home before waking to face another run, Saturday morning greets runners with the Hero Half Marathon.

The 13.1-mile adventure in honour of NHS heroes takes you along the Longdendale Trail, ideal for achieving a PB time.
Day 4 – The Dr Ron Hyde 7
In memory of the incredible Dr Ron Hill, the finale of the Tour of Tameside starts and finished outside of the historic Hyde Town Hall.

This 7-mile route is the perfect end to the remarkable event, with crowds gathering to applaud those crossing the finish line.
Market Square is set to be a hive of activity on the final day of the Tour, with plenty to see and experience for runners and guests.
Face painting, personal trainers, delicious food, fitness wear and dancers will be among the great line up of excitement set to grace Market Square.

After the race, participants will be invited inside the Town Hall to enjoy 'Ron's Pie & Pint' and Chitt Chatt Indian Food. A short documentary will be played to celebrate the life and legacy of Ron Hill.
The presentation ceremony will commence shortly after midday, celebrating those who have excelled during the races and thanking those who have given their time.
Guests will be able to see photographs on display, Ron Hill artifacts and will have the opportunity to mingle amongst the amazing Tameside running community.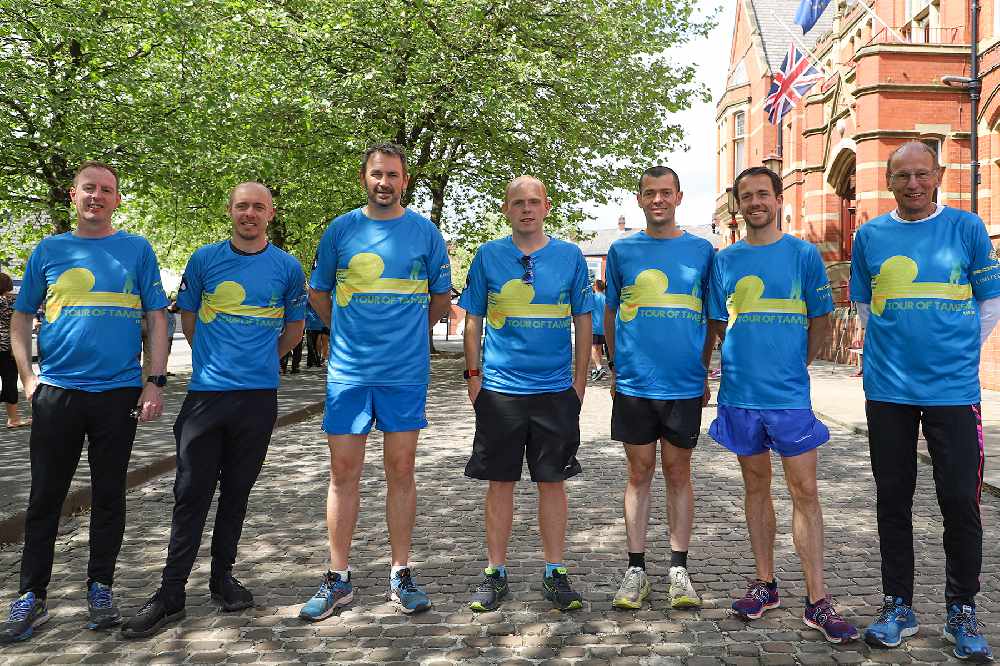 My First Mile
Running is for everybody, and there's no better way to get your child into running than My First Mile. Over 100 runners are set to complete their mile race on the final day which starts as soon as the Dr Ron Hyde 7 runners have set off.
However, it's not just for children, this event is a real mixture of ages and abilities with joggers, walks and even buggy pushers taking part.
If you're looking for a challenge and a way to immerse yourself in the running community, the My First Mile would be perfect for you.

Take a step in the right direction and complete your first mile race on 19 June.
Walking Tour
You don't have to be a runner to enjoy the Tour of Tameside. This year, walkers can come along and take part in gentle, sociable walks that coincide with the races. The best part is, they're free to join.
The Walking Tour is open to everyone who is looking to get more active and explore the beautiful areas of Tameside.
The walks begin on 16 June with a 2.6km route through Park Bridge. Then, on 17 June, walkers are taken on a 2.92km journey through Stalybridge Country Park.
On 18 June, you can enjoy a 2km adventure through the Longdendale Trail, a great way to start your Saturday morning. To finish, walkers will take on a 1.93km journey through Hyde. This route is accessible for wheelchair users throughout.
The Tour of Tameside is a great way to kick off your summer in style. Taking part in some marvellous runs, exploring the beauty of the Tameside area, and meeting a welcoming community, the Tour really is the place to be.
Want more local sports stories?
Head to https://www.questmedianetwork.co.uk/news/sport/ to see more of our coverage - from community and non-league football to local and county cricket, boxing, athletics, basketball, Esports and golf.